It has already been one year since I kicked off the Lady Pamela II sportfishing's, fish of the week series, and my kickoff species was the venerable Atlantic sailfish (Istiophorus albicans), the most popular of the billfishes found in our waters. Coincidentally, one year later, here we are, and Lady Pamela II sportfishing participated in the Dust'em Off Sailfish Warmup Tournament this past weekend! The Warmup is a fun low-cost practice tournament for the many anglers that compete in the wintertime South Florida sailfishing tournaments. Anglers can fish anywhere from Miami to Palm Beach but we stayed out front of the Fort Lauderdale/ Hollywood area, just a couple of miles south of the Port Everglades outflow. There were numerous ballyhoo and other bait schools, with birds crashing the baits everywhere, and a nice south current running. Ideal fishing conditions.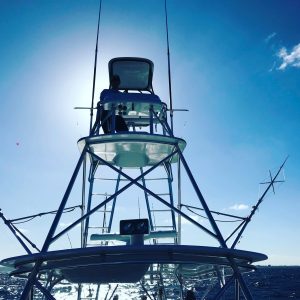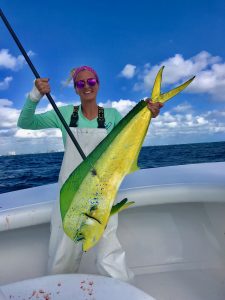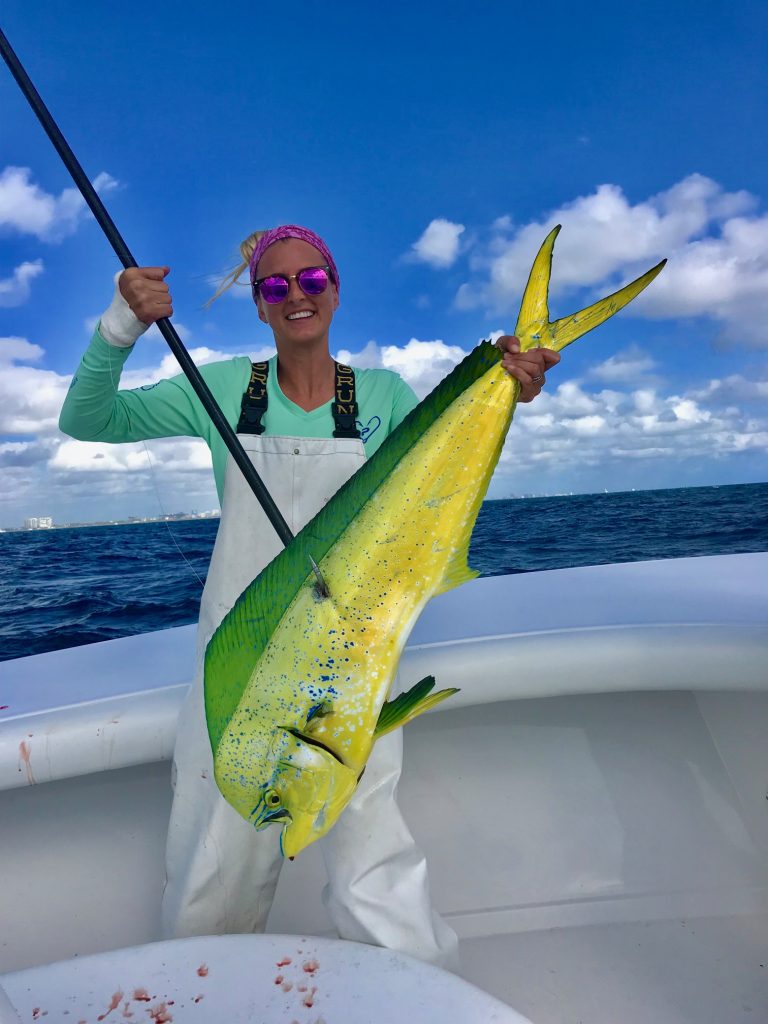 We caught a number of mahi-mahi around the bait schools in the morning, and caught our first sailfish around 9:50 a.m. He was a little guy, but he still counted in our fish total. We hooked up our second sail around 10:50 a.m. but he fought us for over an hour before we got an official catch and release. That was tough because we lost about an hour of additional fishing time. We kept baits in the water the whole day and the Lady Pamela crew fished really hard. It was a fun tournament, and we ended up with two sails, 10 mahi-mahi, and some other bites, including kingfish and blackfin tuna. Congratulations to the Double Diamond on winning first place with seven sailfish, fishing out in front of Pompano Beach!


This rest of the Lady Pamela sportfishing fleet saw the same kind of action we experienced this weekend, and I expect the sailfish action in particular to be pretty consistent over the next few weeks. Give us a call and let's go fishing!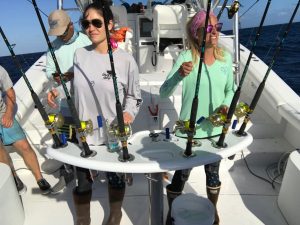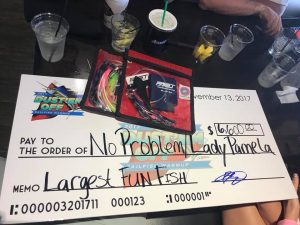 Tight Lines,
Capt. David Ide