BACHELOR PARTY
DEEP SEA FISHING TRIP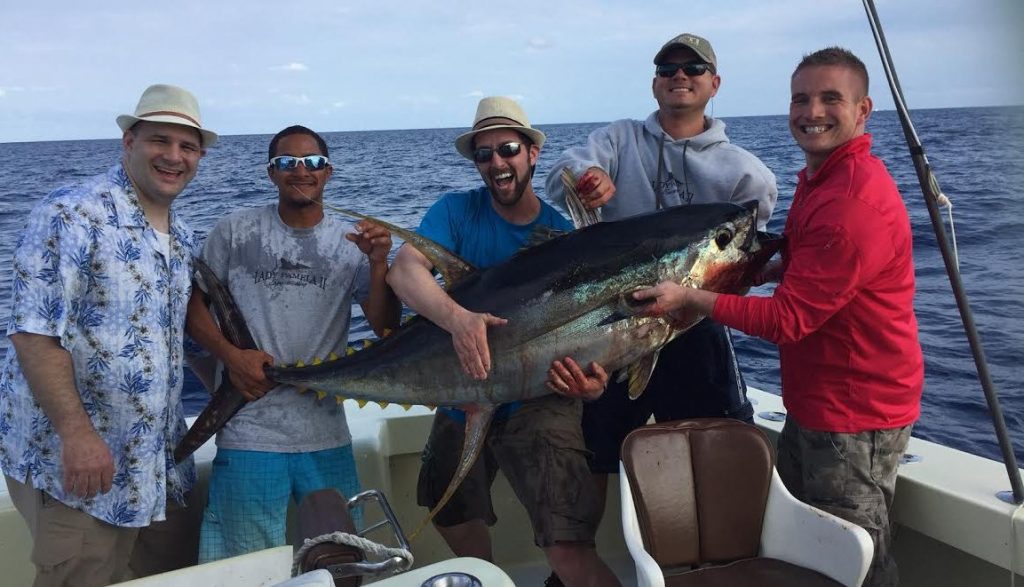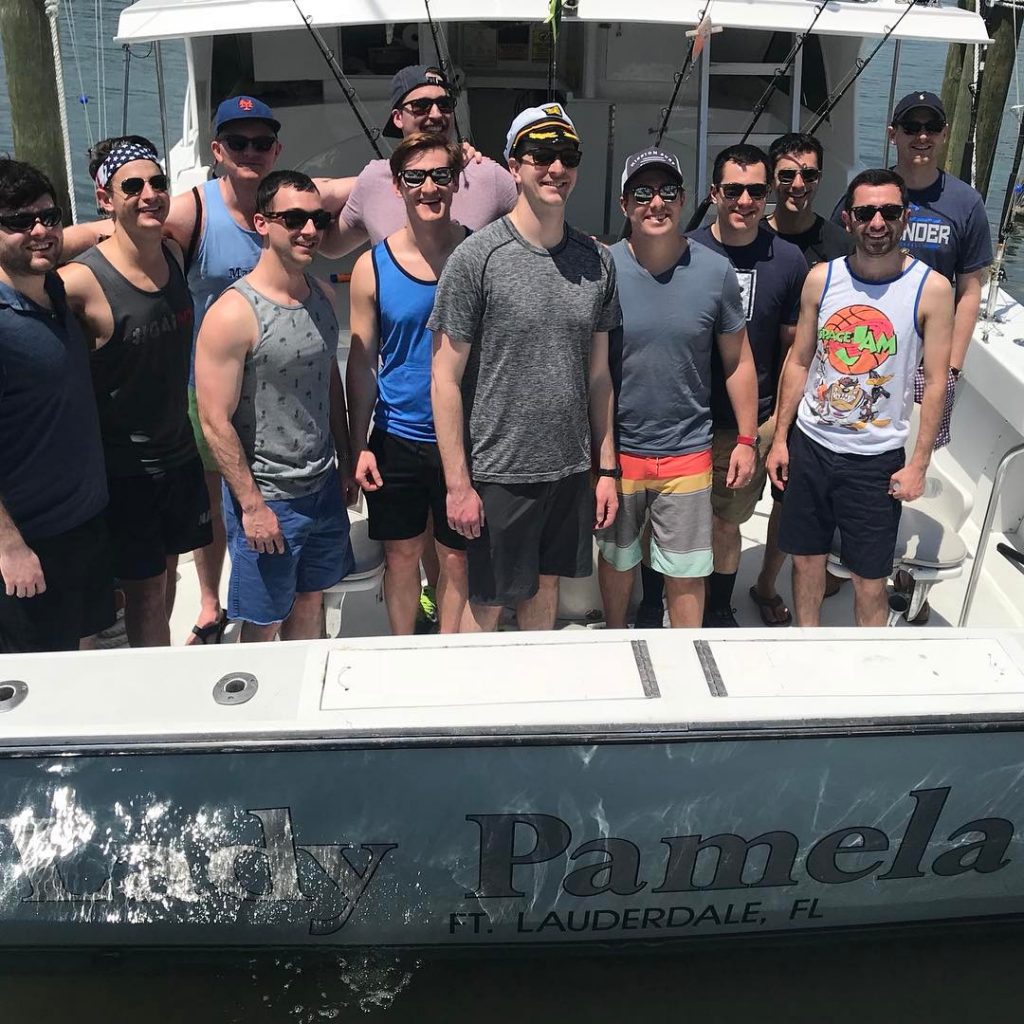 Start your bachelor party off right with a 6 to 8 hour deep-sea fishing, all-inclusive excursion where you and up to 18 of the guys ride out on our sportfishing boat to battle some of the most sought-after sportfish in the world.  Our bigger boat carries up to 65 people, so we can cover very large parties as well. Of course, you can bring all the alcohol you want. After all, fishing make one thirsty. You need to "hydrate."
Sure, you can go to Las Vegas, spend a load of money in the casinos and get into trouble on the strip at night. Why not have just as good of a time if not better here in South Florida and Miami? You'll also keep the wives and girlfriends a bit happier when they hear that you are just going on a casual fishing trip. On our Bachelor Party fishing trips, we start early in the morning and target big game fish such as Sailfish, Tuna, Mahi Mahi, monster Sharks, and much more. The species we catch will depend on the time of year you book you trip.
Our Shark fishing trips tend to be the most popular for Bachelor Parties. We target Sharks all year long and, upon request, we can target them specifically on your trip.  Jump in the chair and battle these amazing animals, while you and your buddies talk smack when one gets tired from reeling.
We provide everything including all gear, tackle, bait, captain and mate.  All you need to bring is food and drinks. Our bachelors always bring fresh appetizers and we can make arrangements for catering from our great local restaurants.  How does snow crab or shrimp sound? Here are a few reasons why you should consider a sportfishing trip for your next bachelor party aboard the Lady Pamela Sportfishing Fleet:
What else you can do before and after your sportfishing bachelor party in our area:
If you want to create a bachelor party to remember, consider a sportfishing trip today! We have great, all-inclusive package pricing and we always match our competitors pricing, although your experience with us is going to be far better. We are not old and grumpy (like most captains). We want to have just as much fun as your group and it is our absolute passion to put you guys on some trophy fish. All our boats come with full cabin, bathroom, and ice cold A/C. Take advantage of great package pricing and enjoy a day on the water with up to 60 of your friends.
4 Hour Private Bachelor Party Big Game Sportfishing (Up To 18 People)
Trip Times: 8am-12pm / 1pm-5pm
Boat: Custom Carolina 50′
Target: Big Game Species: Mahi, Sailfish, Tuna, Kingfish, Wahoo, Bonita, White Marlin, Sharks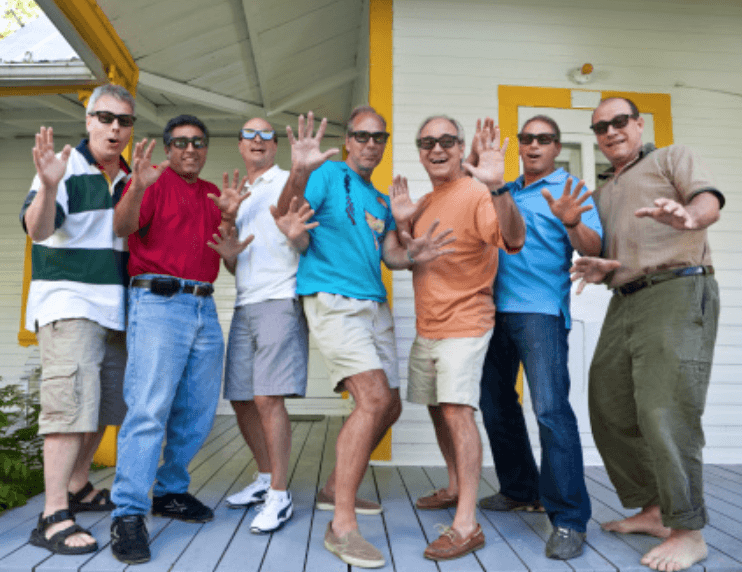 6 Hour Private Bachelor Party Big Game Sportfishing (Up To 18 People)
Trip Times: 7am-1pm / 1pm-7pm
Boat: Custom Carolina 50′
Target: Big Game Species: Mahi, Sailfish, Tuna, Kingfish, Wahoo, Bonita, White Marlin, Sharks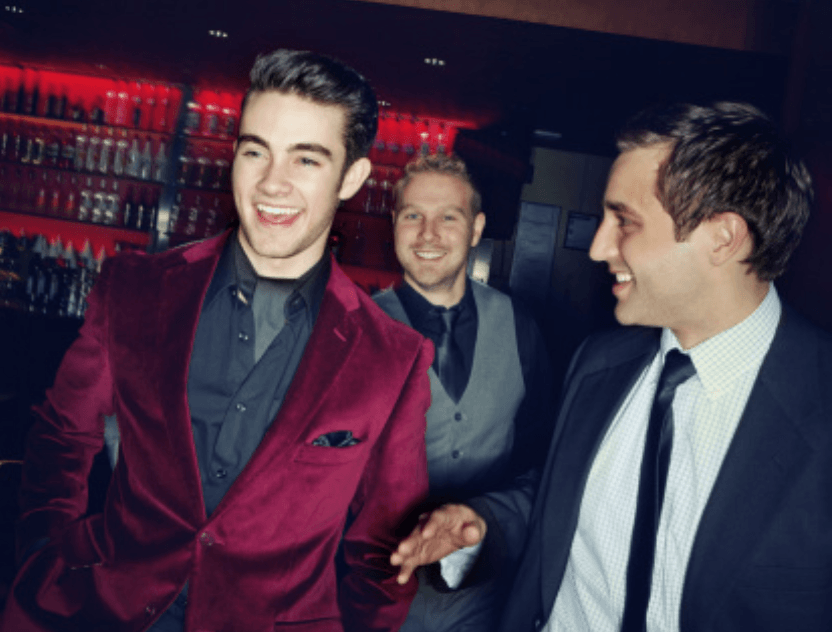 8 Hour Private Bachelor Party Big Game Sportfishing (Up To 18 People)
Boat: Custom Carolina 50′
Target: Big Game Species: Mahi, Sailfish, Tuna, Kingfish, Wahoo, Bonita, White Marlin, Sharks