I absolutely love April and May fishing in Fort Lauderdale.  The variety of fish in our area when "spring has sprung" is very exciting!  We have an abundance of bait, birds and game fish all in our area and it is only going to get better.  Sailfish, tuna, wahoo and mahi are just some of the species you have a shot at everyday!
On many days we are going through every bait in the well. The best fishing has been in the dark blue water where we have found current and small weed patches.  There have been a lot of frigate birds and sea gulls giving away the location of the edge as of late.  Trolling or using fishing kites when there has been wind has been most effective.
The wahoo around have been stealing the show.  High speed trolling using bonita or mullet strips has their attention.  We are also getting strikes on our kite baits while fishing for sailfish.  This is why we usually fish wire on our kite baits just in case a big wahoo, kingfish or shark comes along, we are ready.
Check out this beautiful wahoo our client caught.  Just look at those stripes!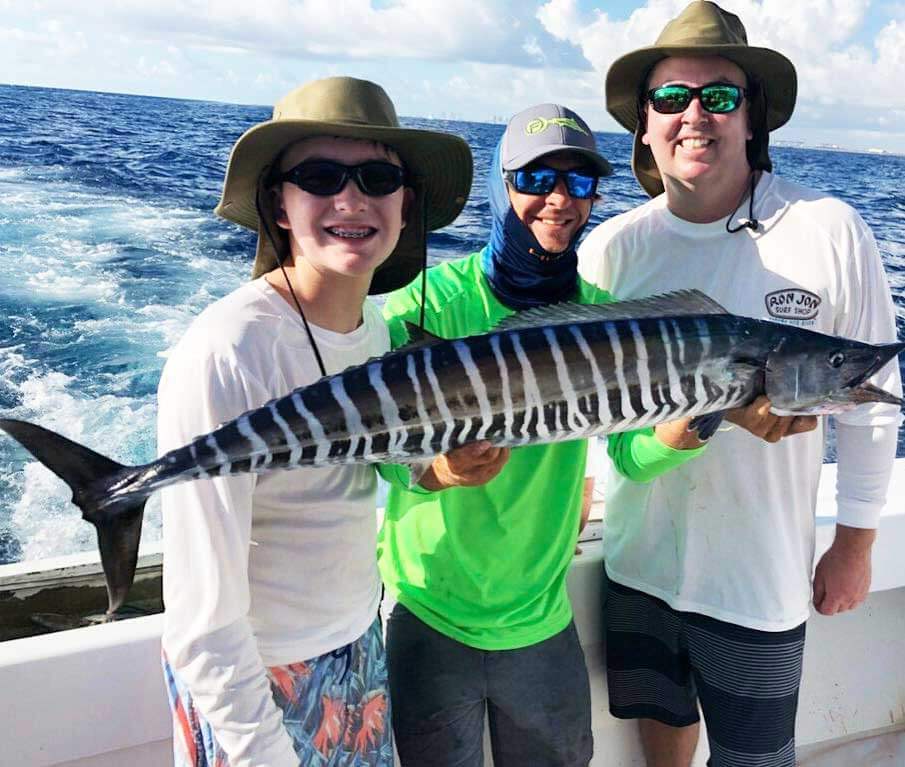 And another nice wahoo with the wahoo king – Captain Sean!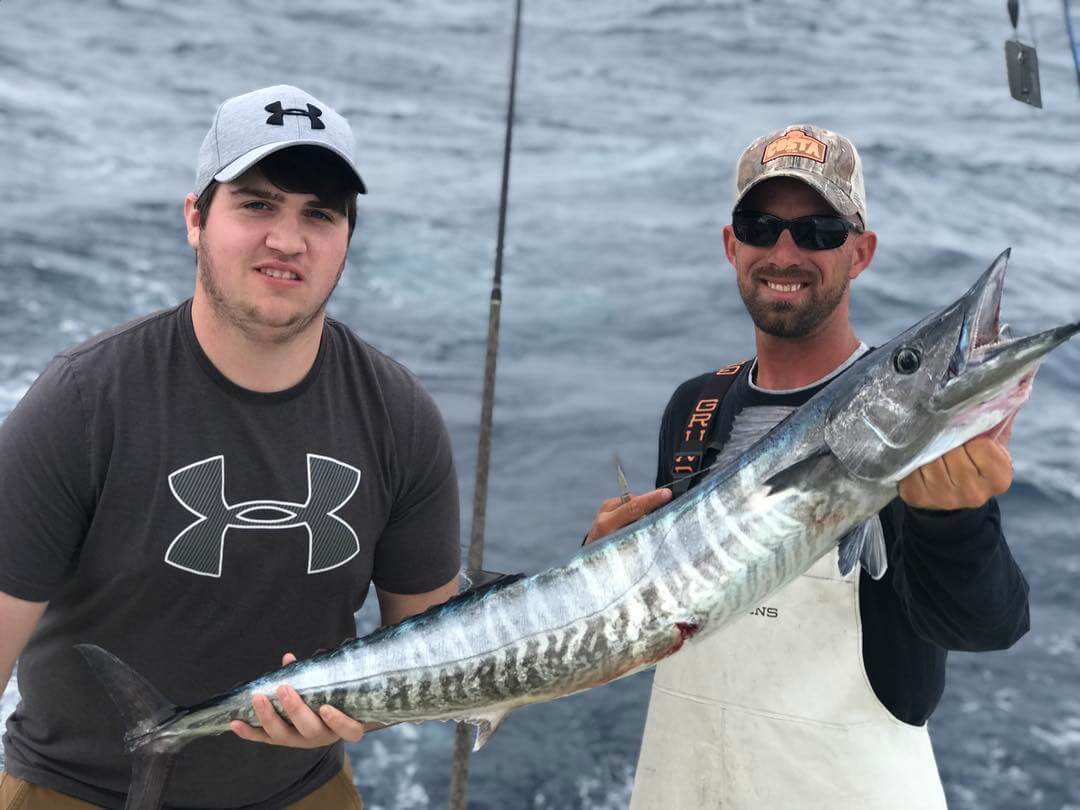 As the spring transition continues we expect to be catching more and more blackfin tuna, big kingfish, sailfish and bonita.  The bonita have already shown up good which means the blackfins are here as well.  We have had a few, but I'm sure this will pick up any day now and become consistent for the next 6 weeks as they move through.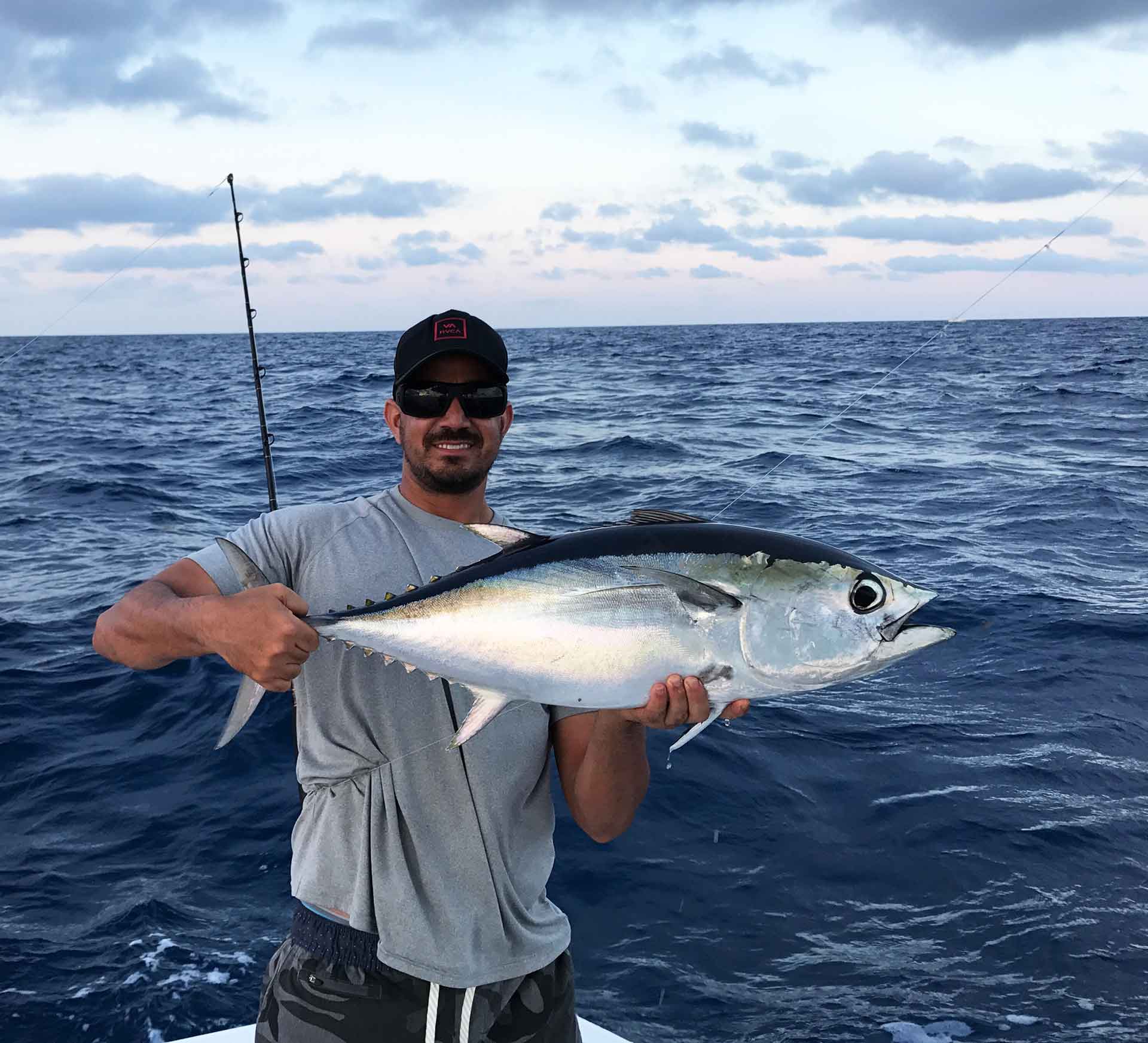 The Lois Ann was a little naughty last week. She had a transmission issue.  Thankfully I have the best team in industry and we had a new transmission in the boat and running in record time.
Ava didn't seem to mind the new transmission going into the Lois Ann.  Don't worry Ava, this didn't come out of your college fund 🙂


Back at Sea, The Lois Ann had some great fishing. The smaller kingfish are in shallow along with plenty of bonita.  Snapper, Triggers and Porgies are all snapping good.  Finding current or some clean water has been key.
Check out this batch of fish we got for the fryer.  Who's up for some fish tacos?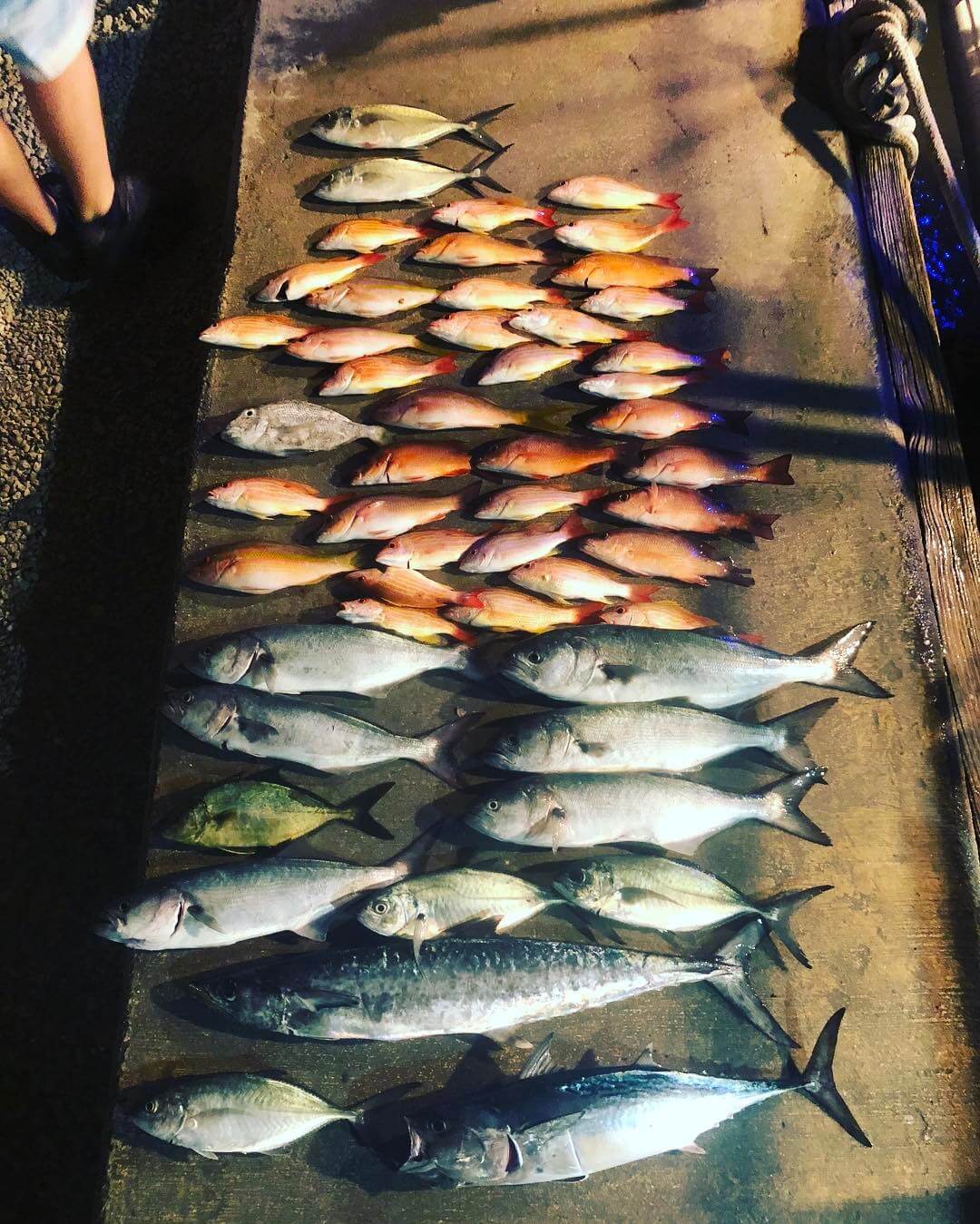 As spring break comes to an end, we had some great junior anglers on board.  Kids of all ages and experience levels are always welcome. We provide a safe, fun and educational fishing experience for everyone. Our junior anglers did great.  Some reeling in sailfish and others reeling in some real brutes!
Check out this amberjack he reeled up like a champ!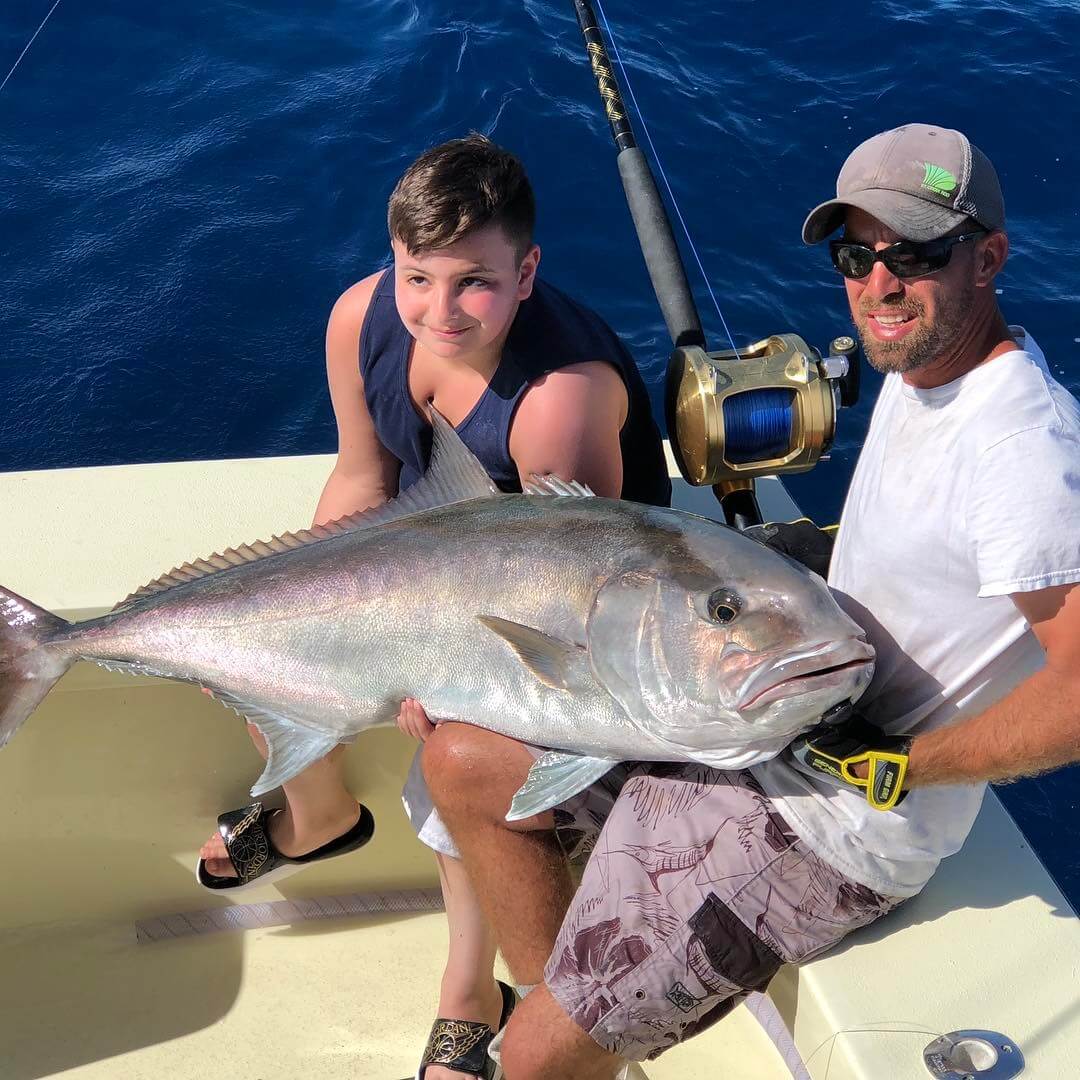 Everyone did great!  I truly look forward to the fishing over the next 8 weeks. I'm going to try to do a better job to get more photos and videos like we did last year as I'm getting a lot of request for that.  Don't forget to subscribe to my Youtube channel as I will be releasing much of the content there.
Tight Lines
Captain David