One of my favorite speciality trips is taking kids fishing, but it is always extra special when it is a fishing birthday party.  This week on our kids birthday charter, we had Nicholas and his 10 friends.  The day was nothing short of spectacular.  We got all the kids on board and made sure they were comfortable, safe and ready to fish.
We proceeded to have lots of action on kingfish and bonita with everyone getting in on the action.
Whenever we have kids on board it is our priority to make sure no one is left out and everyone gets in on the fishing. There is always a mate on aboard in addition to the captain.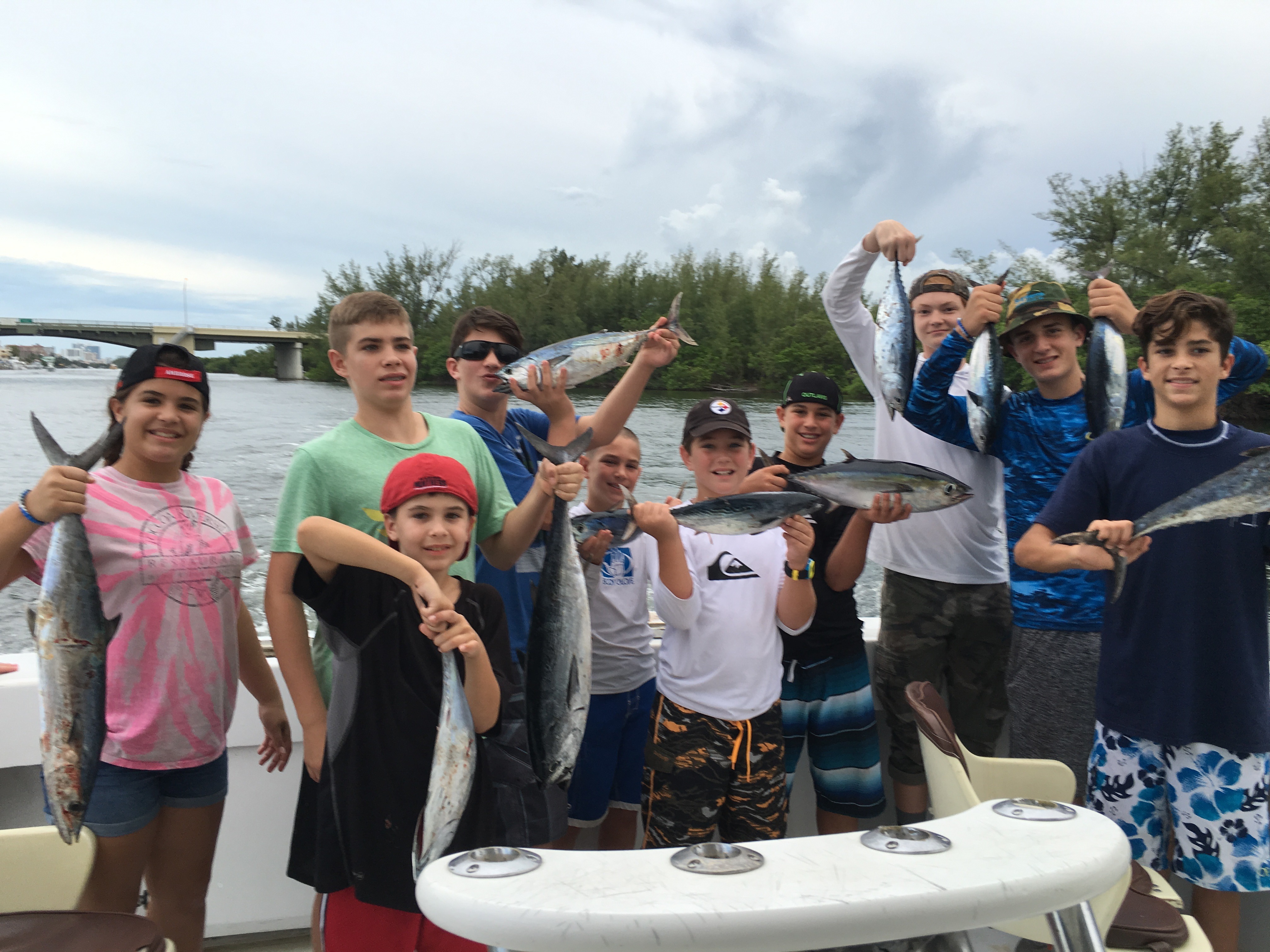 While in between kingfish, the birthday boy got in on the catch of the day, a sailfish!  He did a great job fighting and landing the fish for a great release.


Here is a testimonial from Nichola's dad, Tommy:
"Just wanted to express my gratitude to you and your staff for making yesterday such an amazing and memorable birthday for my son, Nicholas. We couldn't have asked for a better scripted day…overcast, no rain, flat seas and remarkably each of the 10 kids aboard caught a fish. Not to mention, my son Nicholas pulling in an 86" trophy Sailfish…wow.  Captain Dave and First mate Troy were first class from start to finish and far exceed my expectations. "