NFL Players Get A Surprise Shark Catch
As a charter captain, we love taking people fishing daily and putting them on trophy catches. It can be extra special when we big strong guys from the NFL that want to to put their strength to the test and go one on one with some of the strongest fish in the sea, Mako Sharks.
The group of 3 from various different NFL teams including Trent Brown, a lineman for the San Francisco 49ers had made last minute plans with us to go fishing. As one of the largest charter fishing fleets in South Florida, we welcome walk up customers as well as last minute bookings, however it is always best to book in advance if you want to secure your boat.
On this day, we just happened to have a group cancel, so I told the guys we could do the last minute trip.  They showed up at the dock shortly after and we set sail from our marina in Hollywood.  With out short ride to the ocean, we were fishing in a matter of minutes.
With a medium wind and good current I had a feeling the fishing was going to be really good. There have been a lot of tuna, sailfish and some mahi around.  With all these fish in the area, you can bank that the sharks are lingering below and looking for easy prey.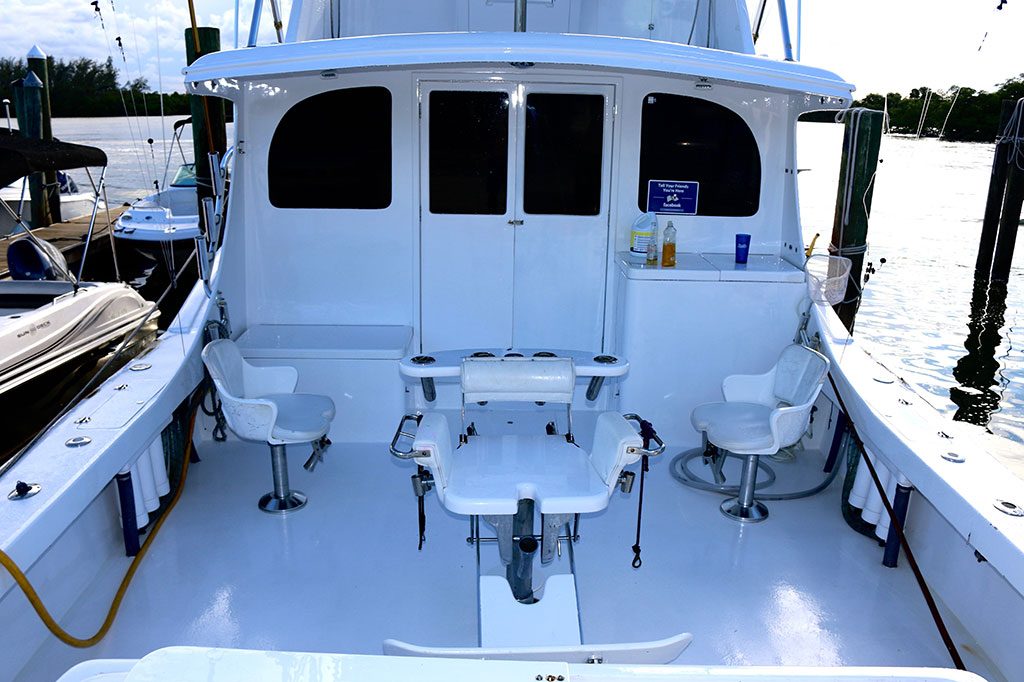 We proceeded to catch small tuna and kingfish, but it wasn't the trophy catches that the guys had set their sight on earlier in the day.  I decided to change things up and get back into the tower and look for signs of sharks.  With bait being pushed up on an edge, I knew there had to be some sharks cruising the current looking for small tuna and such to feed one.
Within minutes, I spotted the mako and had my mate toss out a bait.  The mako did a quick turn on the bait and drag started to scream off the reel. Fish on!!!
The guys took turns fighting this fish.  Remember these makos have an extremely healthy diet of swordfish and tuna, so they are absolutely all muscle and reeling one in shows you the strength that they fish possess.  Absolutely insanely powerful fish!
After about an hour, we decided to bring the fish in the boat as the meat quality is absolutely superb.  The entire fish is eaten including the delicious steaks and the head/fins are made into soup.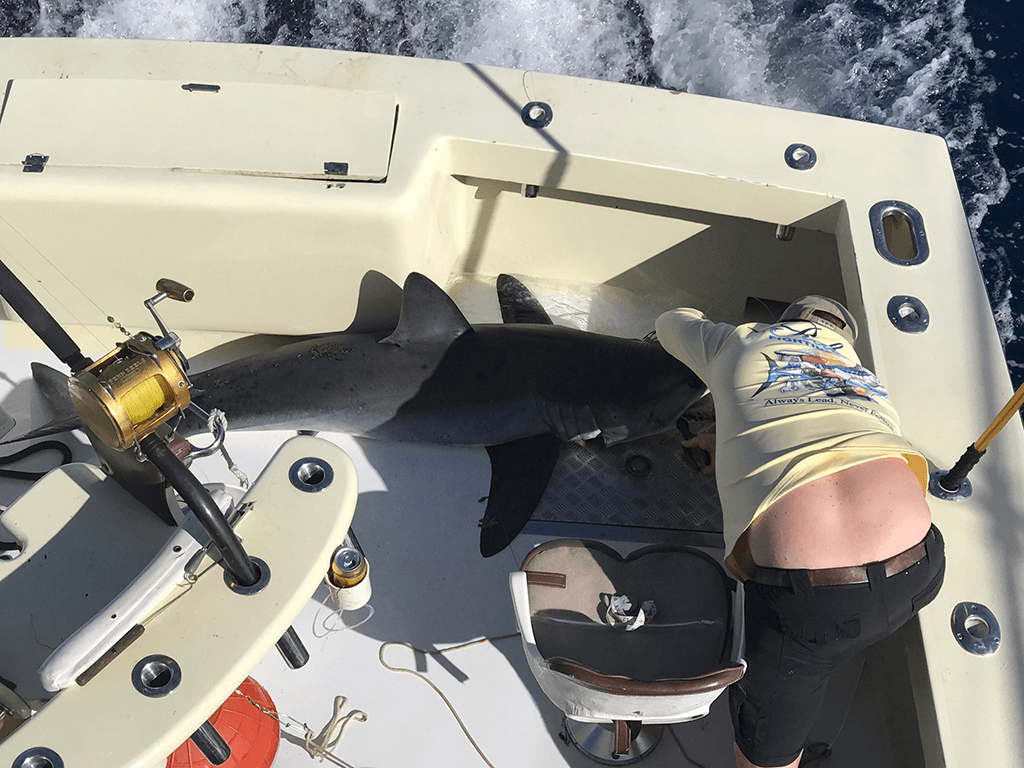 Each player also decided to have us mount the fish for their 'man cave' back in their homes.
9 times out of 10 we will tag and release these sharks as well as all other sharks we catch.  I am one of the top tagging captains in the Southeast.  However if the customers want to eat the fish and it is within regulations, we will comply.
Back at the dock, the word spread quick and Channel 7 news picked up on the story.  Later that night, the catch was featured on the 10:00 news.
Great job to our clients as well as my mate.  Catching these great fish is ALWAYS a team effort.
If you would like to go shark fishing, we offer shark specific fishing charters and now is a great time to book your trip.  We have a variety of sharks in town right now including threshers, black tips, bulls, hammerheads, makos and a few others.  We recommend all shark trips to be full day charters, as it gives us more time to try different tactics.
That's the report for now.
Tight Lines,
Captain David