SPECIAL SHARK FISHING REPORT!
The Lady Pamela Sportfishing Team is on some of the most intense Shark Fishing that South Florida has seen in years! The action has been truly unbelievable with some "bucket list" catches!
We remain open for business and the entire Lady Pamela Sportfishing Team is in full compliance with all CDC and local health guidelines to do our part to keep everyone healthy.
NOW is the time to book your Shark Fishing Trip in lovely – and warm – South Florida! Our February and March trips are booking up as people look to escape the cold weather up north but also because the State of Florida is one of the "open" states in the midst of the pandemic.
GREAT WHITE SHARK CAUGHT AND RELEASED!
Our clients caught and released a mammoth, monstrous and legendary Great White Shark this week! These fearsome predators have captured our collective imaginations since Peter Benchley's Jaws hit the shelves and became the first true Summer Blockbuster Movie in history.
We were fishing in approximately 400 feet of water offshore with live and dead Bonitos when the Great White pounced. Our clients – and crew – fought this big girl for more than an hour and a half but they prevailed. We then released her at boatside as Great Whites are protected species.
We estimated the Great White to be 15 feet in length and in excess of 1,300 pounds! This was a rare catch indeed but you never know what can eat our meticulously-rigged baits off of South Florida.
CATCH A TIGER (SHARK) BY THE TAIL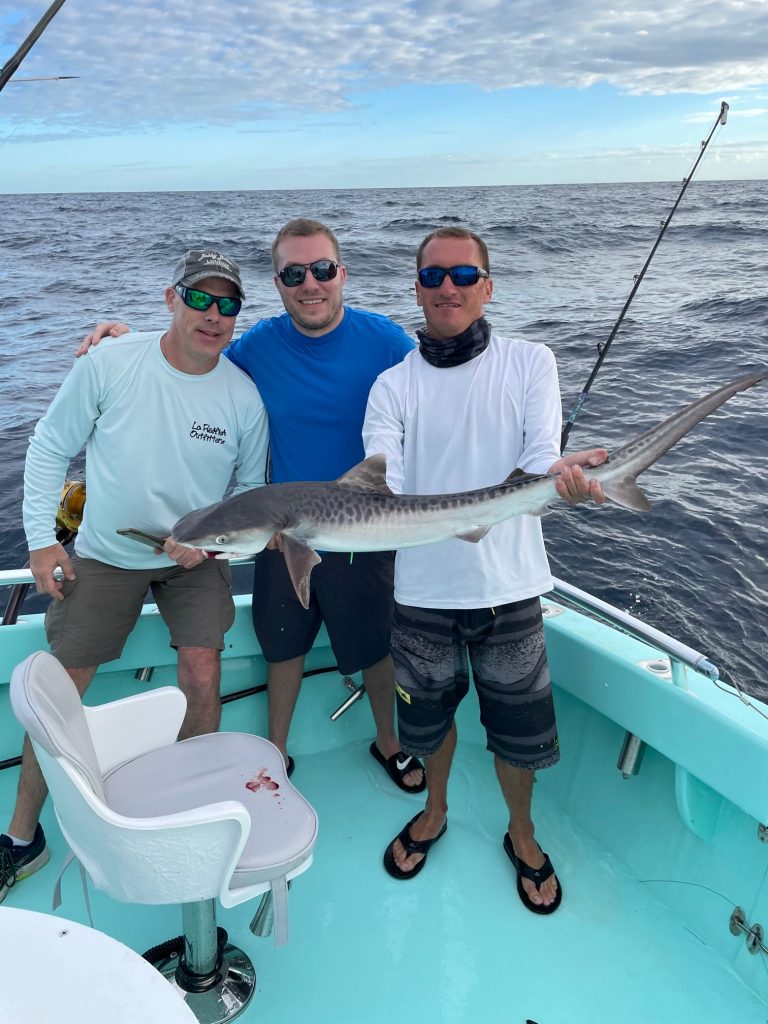 There are other apex Sharks prowling our waters, too. We've also been catching fearsome Tiger Sharks too on our dedicated Private and Shared Charter Trips. Give us a call for more details on our Shark Fishing adventures.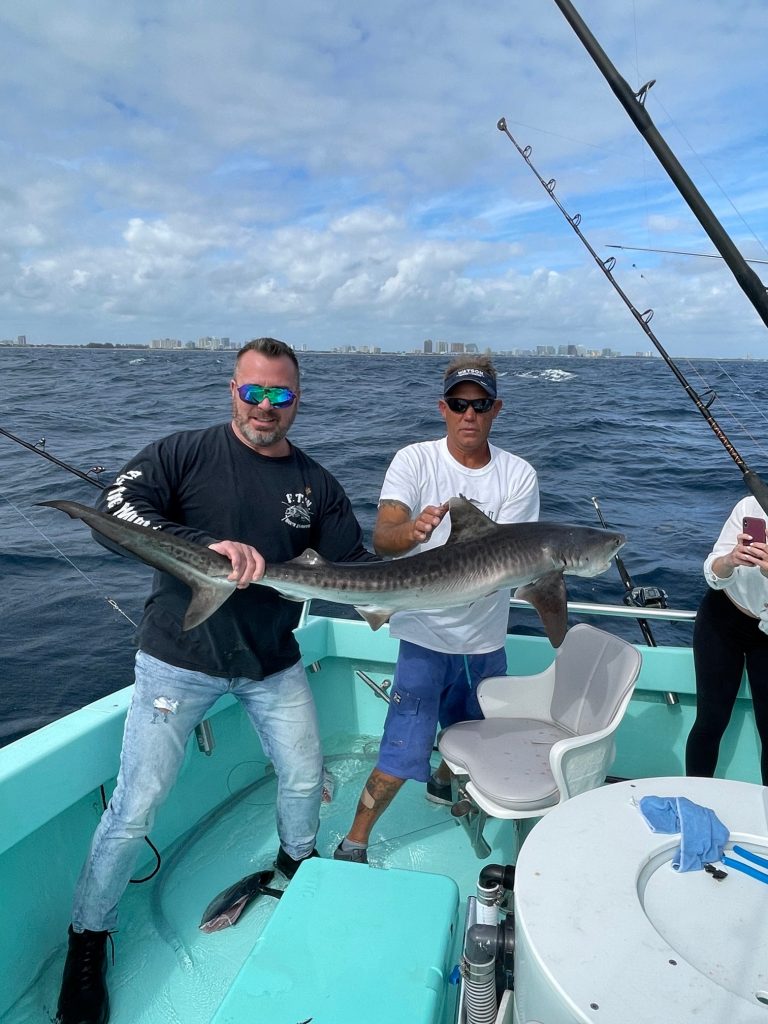 RUNNING OF THE BULLS
Considered by many to be one of the meanest Sharks in the sea, Bull Sharks are nasty and have attitude. We're also catching huge Bull Sharks on our Shark Fishing trips and they are giving our clients a run for their money!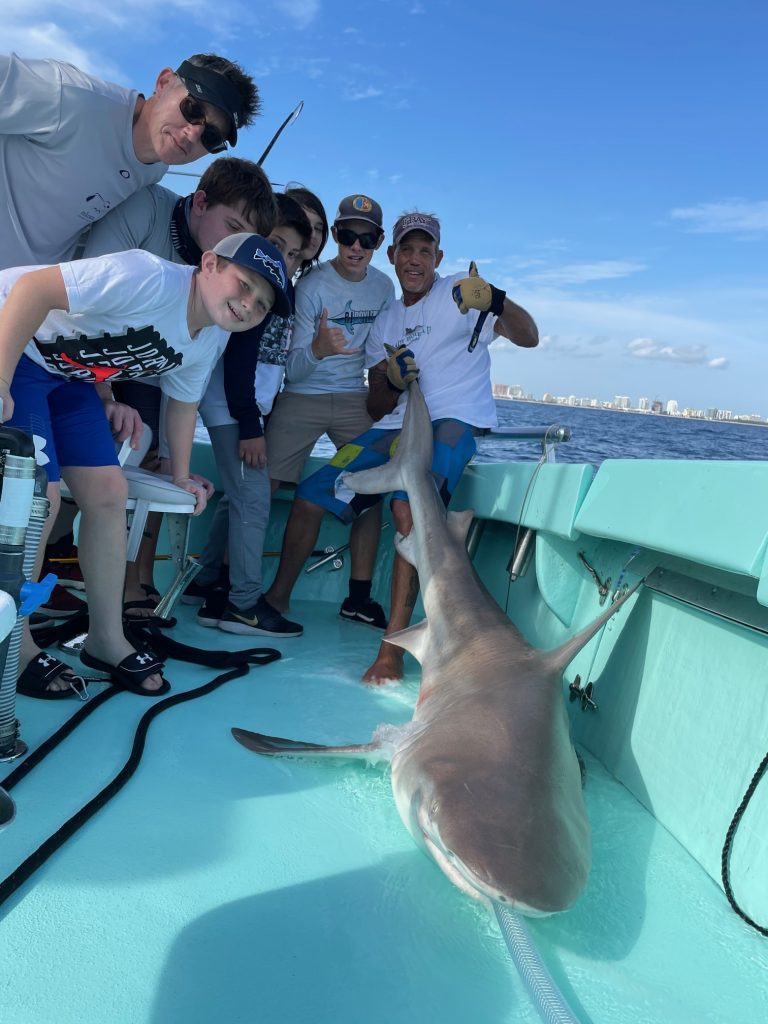 As you can see, the Shark Fishing off of South Florida is world-class and needs only one thing to get even better: YOU! Let us put you on the Shark catch of a lifetime. And, no, we won't need a bigger boat.
Tight Lines,
Captain David