This time of year, the Fort Lauderdale deep sea fishing report usually contains mention of Kingfish and Bonitos. Especially Bonitos. So many Bonitos customers complain about catching so many. They pull hard and are fun to catch for a while, but variety is wanted.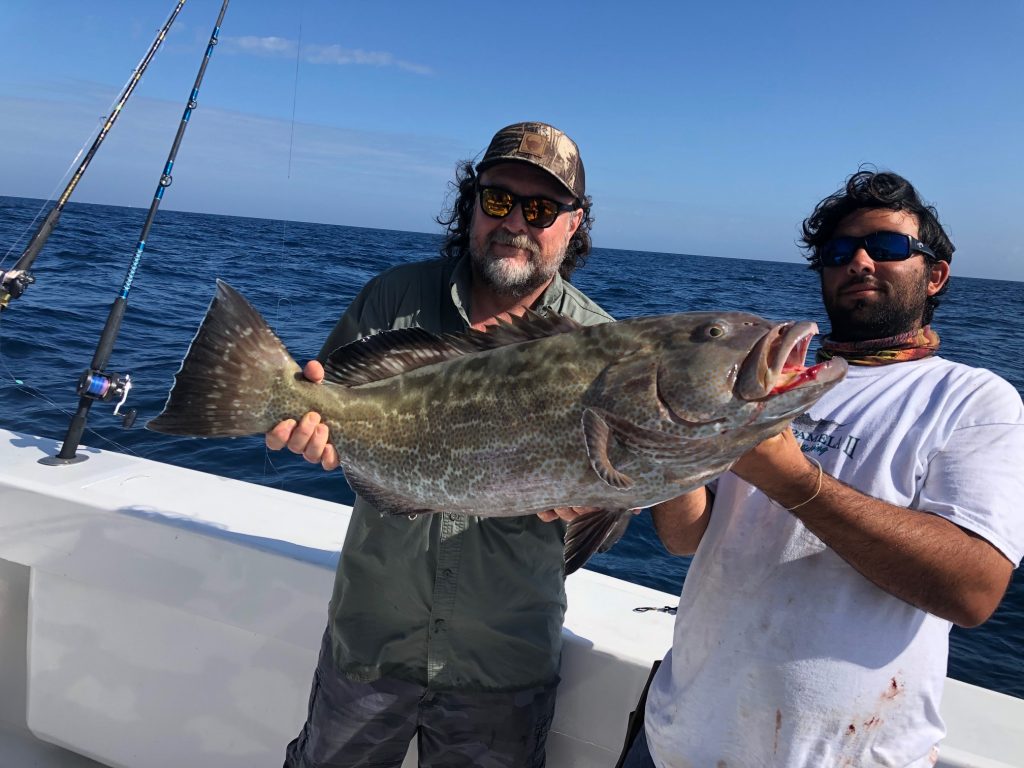 Bonitos, also known as Little Tunnys, are a valuable bait source to us. The meat isn't very tasty but fish like it. The strip baits we use for trolling come from these fish and this is their time of year. This year, they are a little late, so we look forward to their arrival.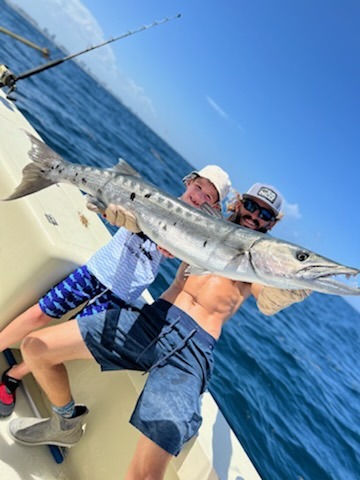 In the meantime, we are catching a few Kings on the reef and some Blackfin Tunas as well. The Tunas are excellent eating. Most are under 10 lbs., but the bigger ones are due in a month or so.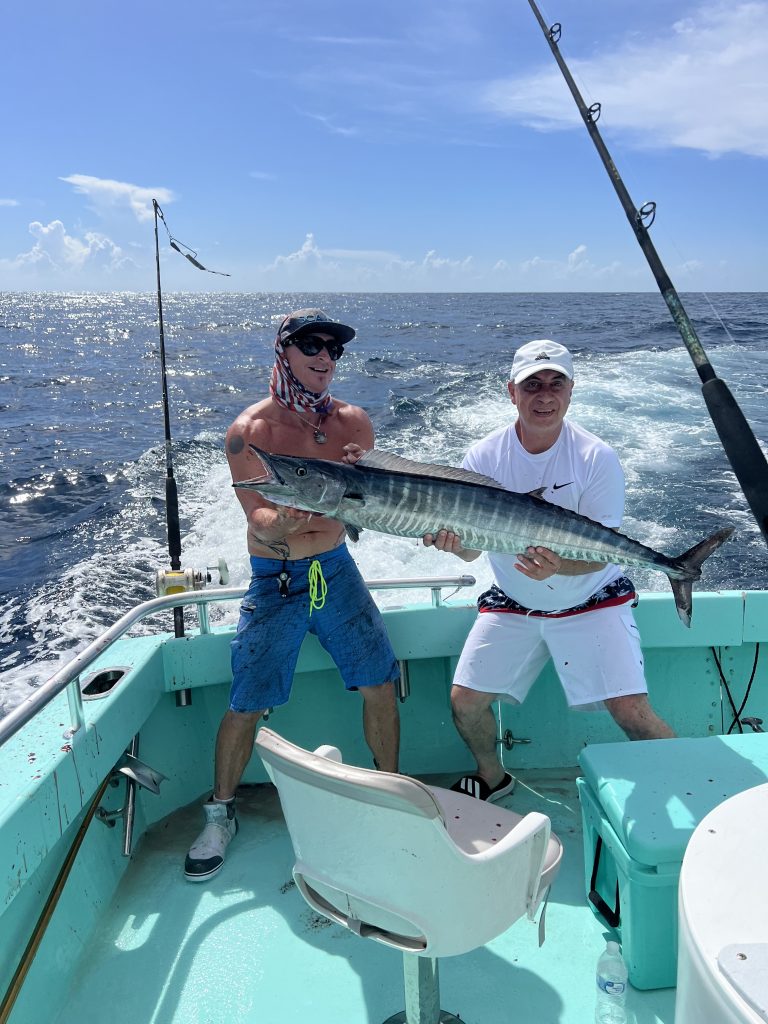 We spend much of our fishing time trolling this time of year. Mahi-mahi, Wahoo and a few Sailfish are being caught. Trolling gets us the most bites and almost everything will bite a well rigged bait. The Sails are the most fun to watch as they appear and slash their bill back and forth before eating. They can be tough to hook at times, but it is a thrill to see them hooked and then begin their ballet dance of jumps and runs. A true sport fish and one of the favorites.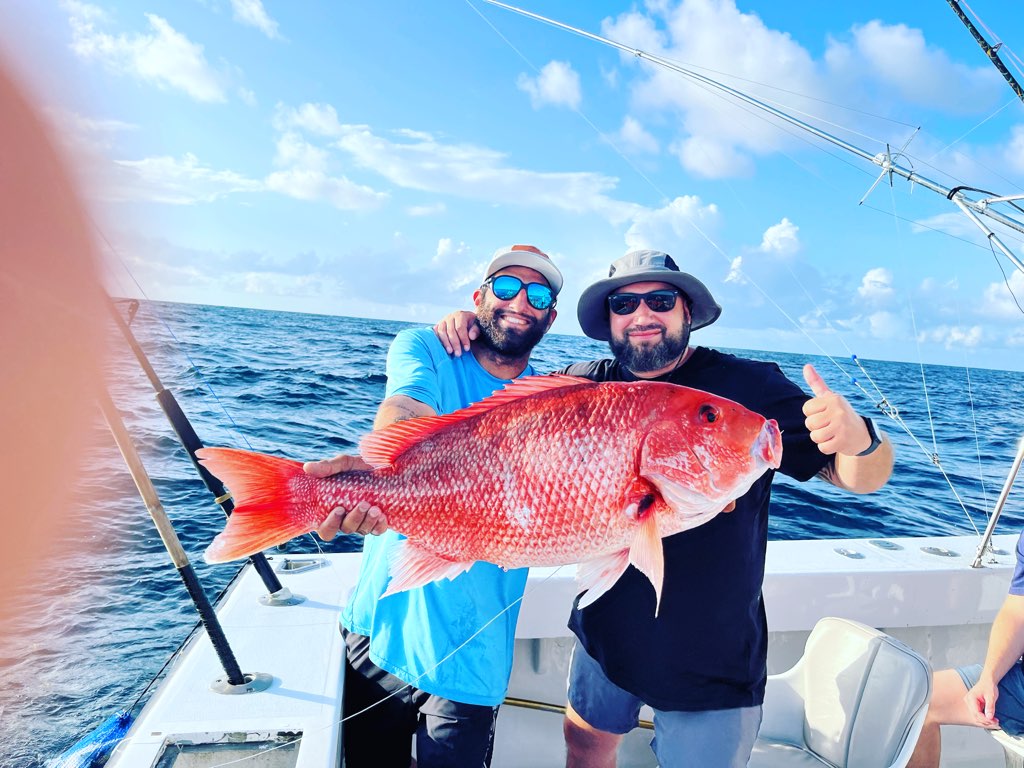 Live bait on the deeper wrecks and reefs have been attracting a few Amberjacks and Warsaw Groupers. While not as big as Goliath groupers, 40 to 80 lbs. is the norm for these fish and we use our big tackle to capture these fish. Talk about bending the rod…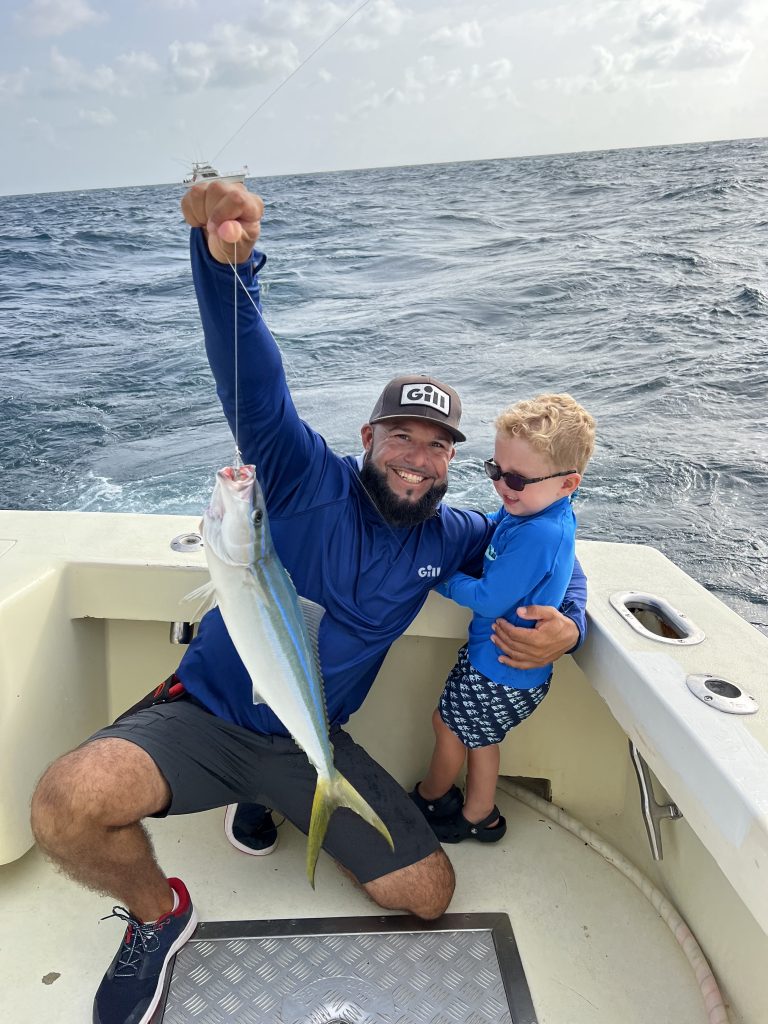 We have also been having luck, for those that wish to test their strength, on some exotic sharks in the area. A very large Tiger shark was caught just a few days ago on one of our boats. It was released after measurement and photos.
All in all, fishing has been good. It is a great time to get the kids out before school starts. We hope to see you soon.
Tight Lines,
Capt Dave
www.ladypamela2.com
954-761-8045