WIt was just another day, another adventure for Lady Pamela Sportfishing Captain, Crew and Guest. We headed through the port everglades into beautiful cobalt blue seas. There was scattered weed and flying fish for miles. Our goal was to catch a sailfish. Up went the kites and out went the Goggle Eyes. We immediately caught a kingfish and got the baits back out.
And then in happended…
We saw a wake of green and gold come for the goggle eye bait. The line popped from the clip and we saw this huge mahi get about 15 feet of air! Our jaws dropped and the battle was on.
It took us 45 minutes to subdue the great fish. A huge team effort by everyone on board.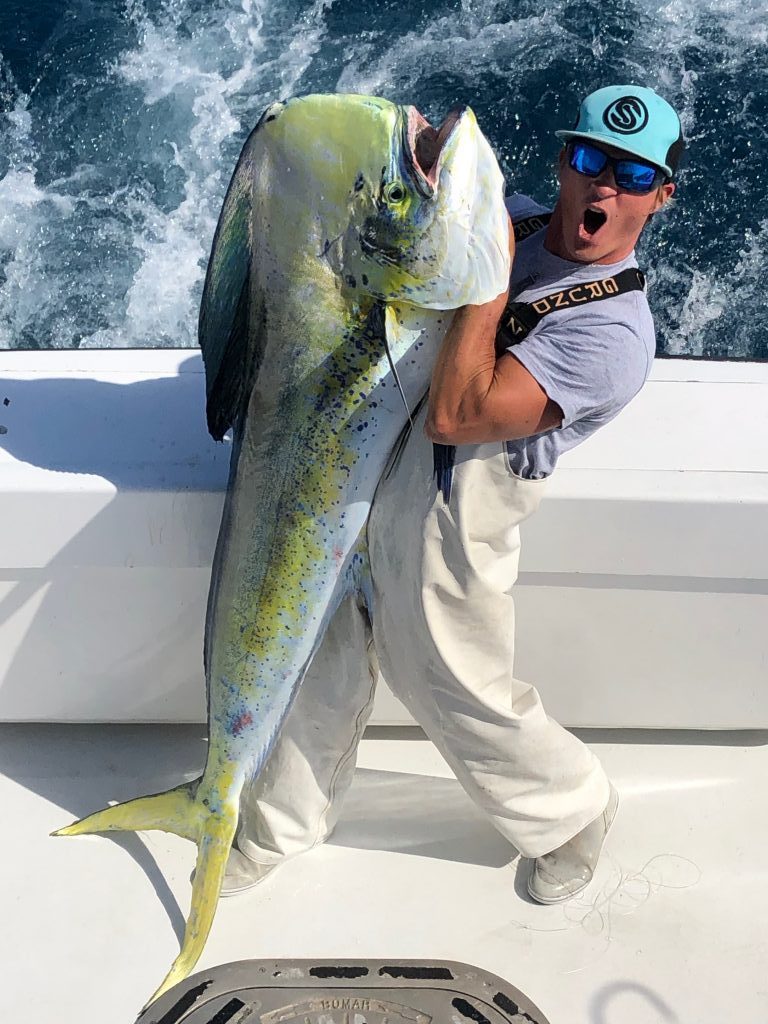 Back at the dock, he weighed in a 72 pounds. The state record is 81.
I have a feeling there will be some more big fish out there this weekend and the seas will be nice and calm! Are you up for the challenge?