**August & September Fishing Highlights in Greater Fort Lauderdale, Florida**
September marks the beginning of an exciting fishing season in Greater Fort Lauderdale, Florida, with October promising exceptional angling opportunities for both resident and visiting anglers. The key highlight of this period is the annual migration of mullet, a favored baitfish, which draws various predatory species, including snook, tarpon, jacks, sharks, Spanish mackerel, and bluefish. This migration spectacle creates a dynamic fishing experience along the beaches, Intracoastal Waterway, and various fishing spots.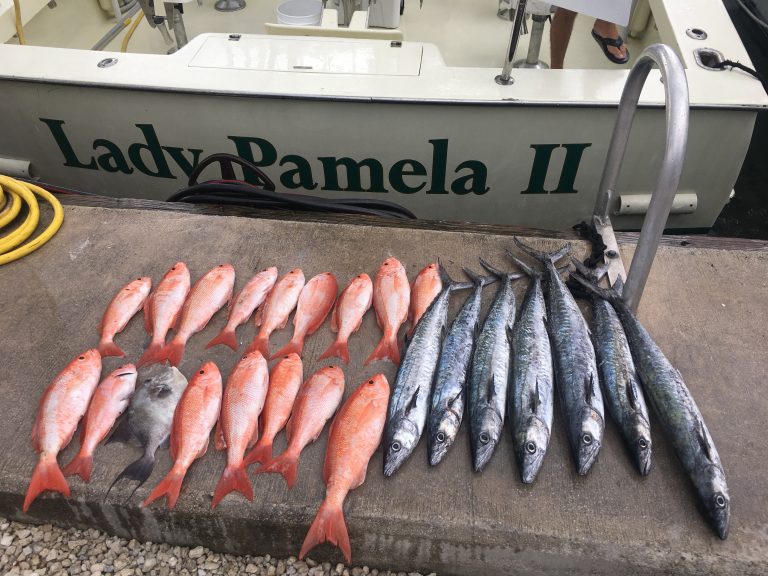 **Mullet Run and Gamefish Action**
The southbound migration of mullet from Pompano Beach to Fort Lauderdale brings a surge of activity among gamefish. Notably, the unpredictability of catches from one cast to the next is a unique attraction during this period. While live mullet is a preferred bait, anglers also find success with half of a mullet and an assortment of lures like topwater plugs, spoons, and soft-plastic baitfish imitations.
**Saltwater Fishing Insights**
As water temperatures cool along the Atlantic coast, mullet schools migrate southward, typically reaching Greater Fort Lauderdale in mid-October. The larger schools often move offshore to spawn after cold fronts. Witnessing 100-plus-pound tarpon leaping amidst the mullet schools is a remarkable sight for deep-sea fishing charter customers. Bluefish, Spanish mackerel, and other predators add to the action, creating an environment akin to waves crashing as they pursue the baitfish.
Stealthy snook take advantage of the opportunity, ambushing mullet from below, while jacks and sharks join the frenzy. The mullet run sometimes takes them through the Intracoastal Waterway via Hillsboro Inlet in Pompano Beach, offering bridge and boat anglers chances to target tarpon, snook, and jacks around the bridge pilings.
**Effective Techniques and Gear**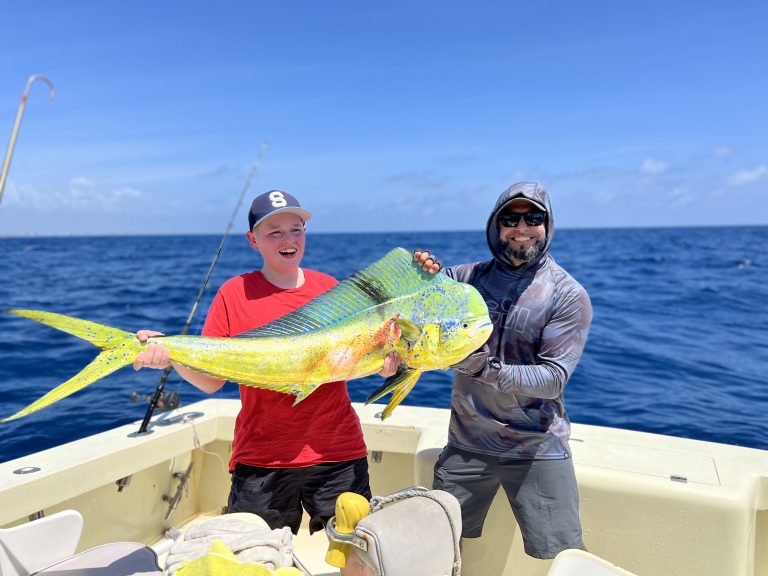 Inshore and offshore, live mullet remains a favored bait, but artificial lures like soft-plastic imitations and bucktail jigs also yield success during the mullet run. Offshore, deep-sea fishing charters venture after vibrant dolphin fish, renowned for their acrobatic battles. Sailfish, kingfish, snapper, and grouper also become more prominent targets.
**Preparation Tips**
October offers comfortable offshore fishing with calm seas, though vigilance for cold fronts with high winds and big waves is recommended. After the passage of a cold front, ocean conditions tend to stabilize again.
**Looking Ahead to November*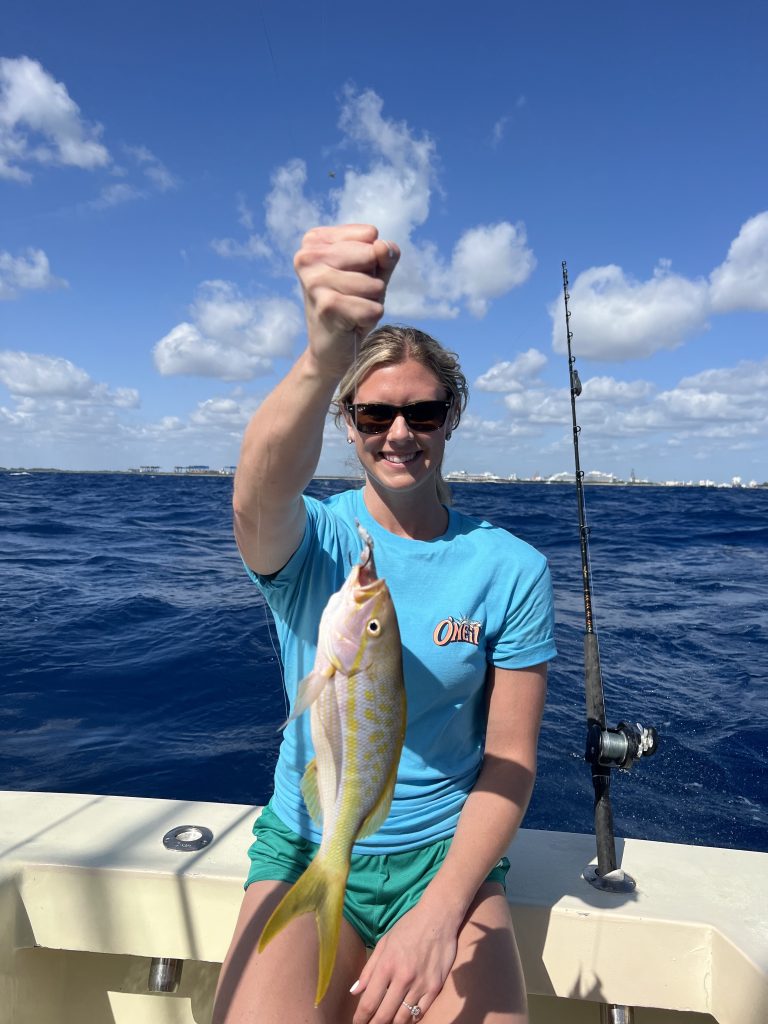 As temperatures drop up north, sailfish, dolphins, king mackerel, and other offshore species migrate southward to the warmer waters of Greater Fort Lauderdale. Come Join us for your next fishing adventure at Lady Pamela Sportfishing.
Lady Pamela Sportfishing
954-761-8045