School is Around the Corner but the Schools Never Left Lady Pamela Sportfishing!
Posted on: August 6, 2020
We at Lady Pamela Sportfishing remain open for business and are ready to get you offshore and out of your house to enjoy a day out on the water! The entire Lady Pamela Sportfishing Team is in full compliance with all CDC and local health guidelines to do our part to keep everyone healthy. Bright sunshine, brisk salt air and skyrocketing Kingfish are just what the doctor ordered!
The Lady Pamela Sportfishing Fleet is putting our clients on all sorts of offshore species such as Mahi Mahi, Wahoo, Kingfish, Tunas, Amberjacks, Barrcuda, Sharks and a battalion horde of Snapper and Grouper species!
NOW is the time to book your late Summer fishing trip so that we can get you on the bite before your family has to dust off those books and pencils for the upcoming school year!
Fishing Report
Mahi Mahi Aplenty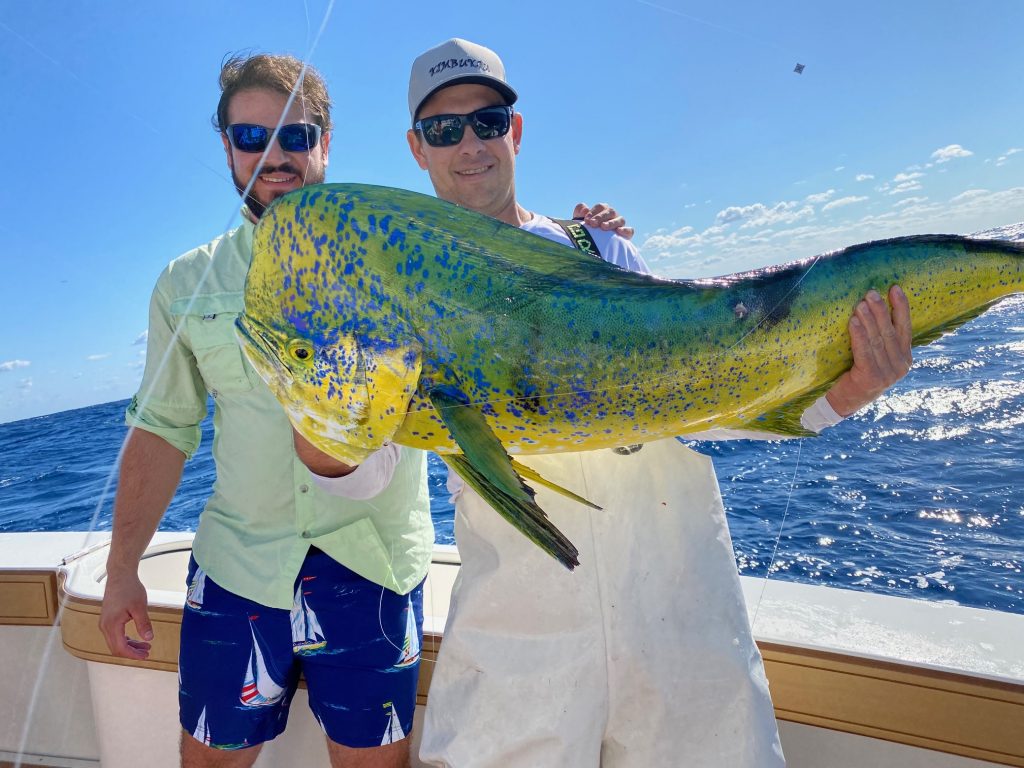 Mahi Mahi are still biting from 200 feet of water all the way out to 2,000 feet of water and beyond. Our clients continue to catch Mahi Mahi from 10 to 20 pounds on both live bait in close and trolling bonito strips and rigged ballyhoo out beyond the reef. The smaller "schoolies" are among the acres of seaweed for great light tackle action. There are still larger specimens like the one below mixed in, feeding below – on sometime feeding ON – the little Mahis.
Wahoo!
Just like last month, the full moon switched on the Wahoo bite! We've been catching Wahoo like the one below in 150 to 500 feet of water fishing a mix if live baits and trolled mullet strips or bonito strips either on a downrigger or planer to get the baits down in the water column.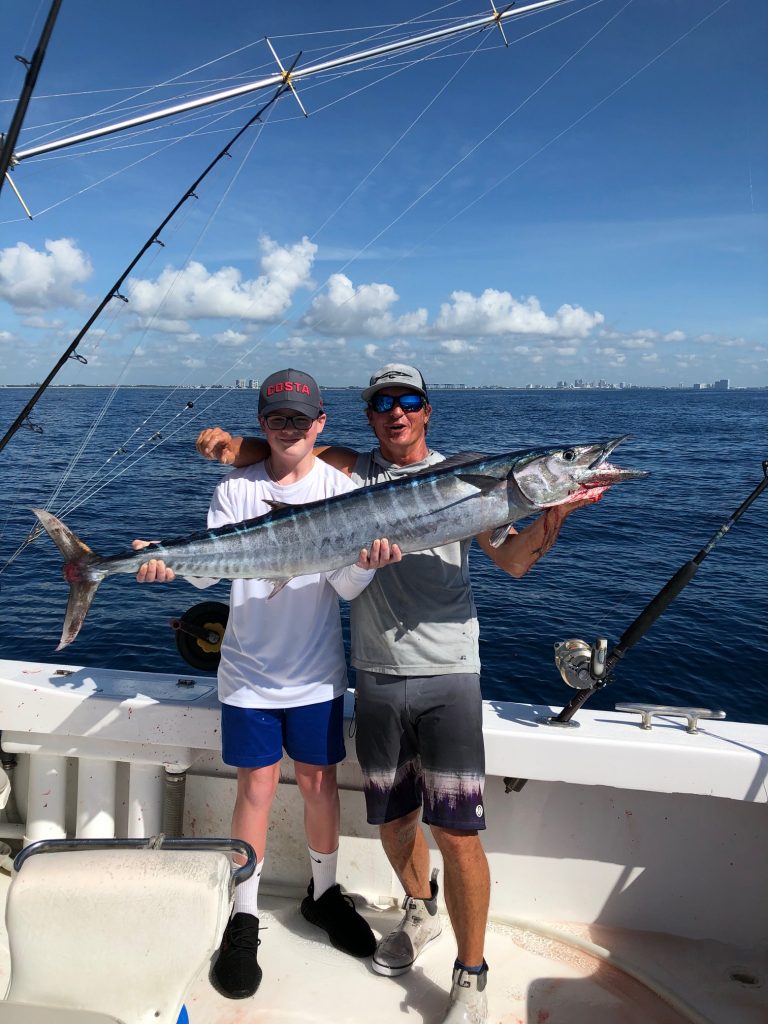 Toothy Critters: Cudas & Kings
Kingfish and Barracuda are the toothy critters that are hanging around in 75 to 200 feet of water and are pouncing on our live baits or trolled Wahoo baits.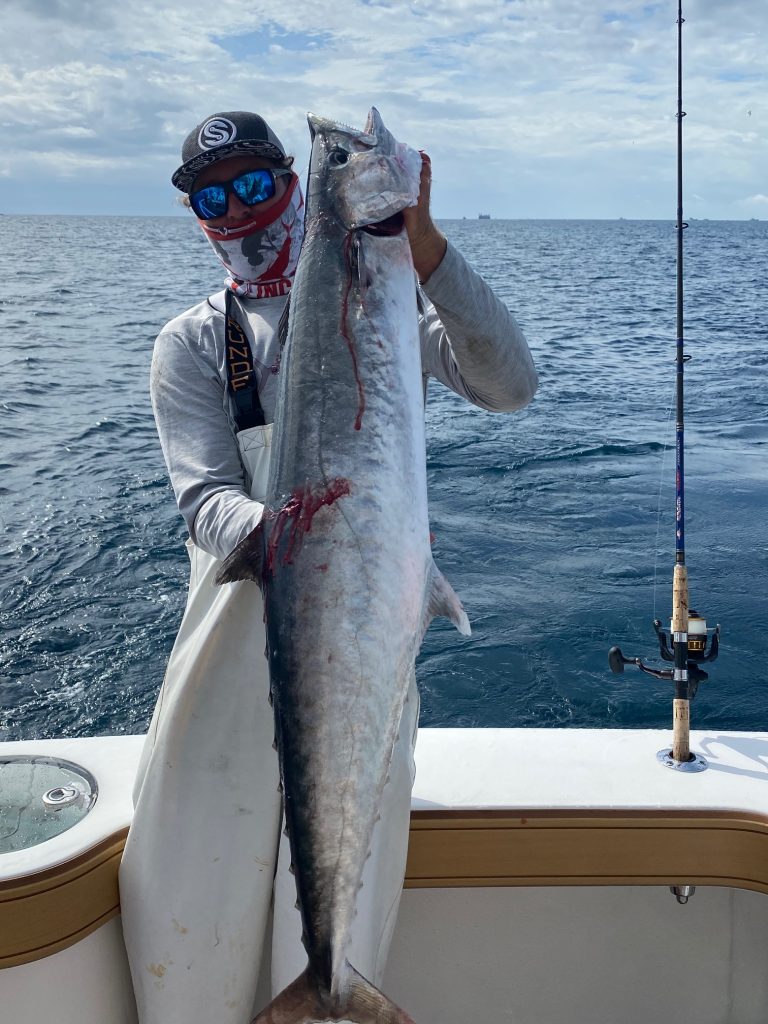 Kingfish have teeth that are more like surgical scalpels and they fight hard, which is why we call them "smokers" – they will smoke your drag on scorching runs once they're hooked. We have to fish wire leaders to make sure we don't miss these acrobatic bites.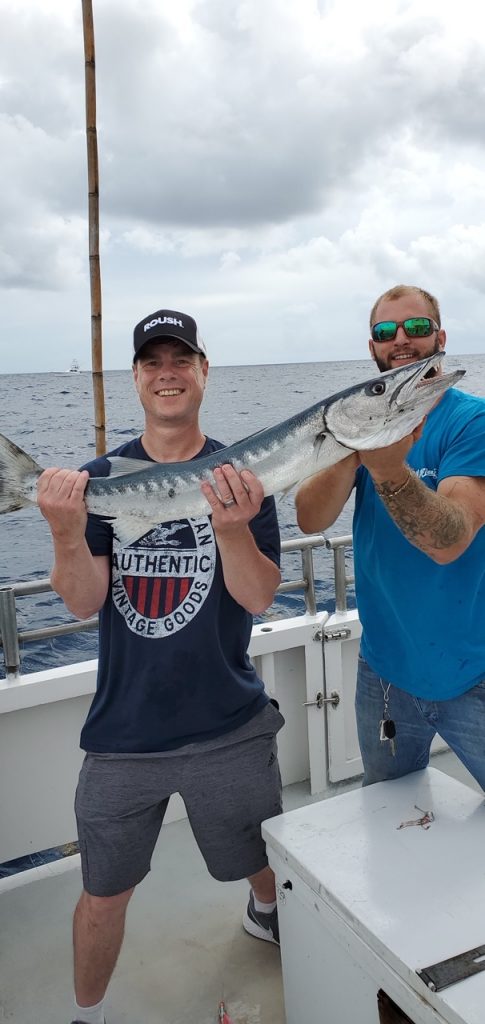 Barracudas are as beautiful as they are fierce-looking. It seems like they have teeth coming out of every opening. They are great fighters and are often a favorite of our charter customers. Barracudas also make for amazing replica mounts.
Blackfins & Bonitos – Footballs & Bonies
Blackfin Tunas and Bonitos continue to wallop our live baits and our trolled trolled feathers and strips. The Blackfins are in the 5-25 pound range and the Bonitos are nearly as large.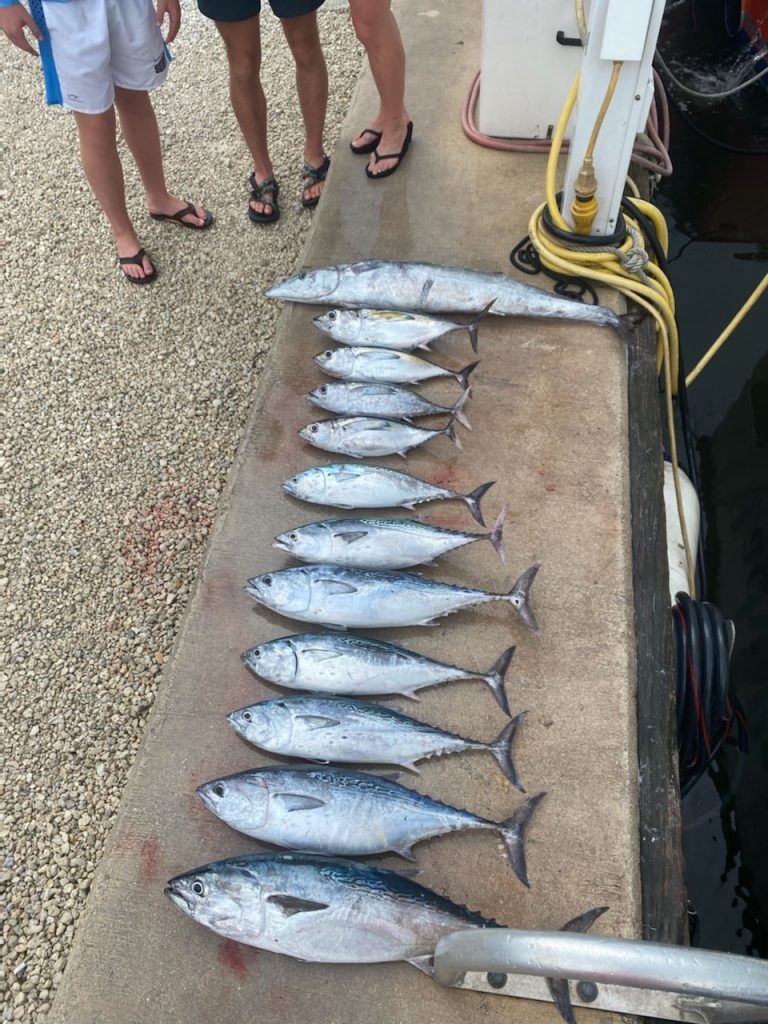 Amazing Daytime Swordfish Trips
The Fort Lauderdale offshore waters are known to boast some of the best Swordfishing in the world. Our Lady Pamela Sportfishing Specialty Daytime Swordfish trips are catching Swordfish on nearly every time out! Give us a call to get more information on one of these "bucket list" experiences!
The Shark Bite is Hot Too
We have enjoyed stellar Shark fishing in July! We are starting or even ending our trips by targeting big sharks such as Hammerheads, Tiger
Sharks, Blacktips and Silky Sharks. Check out this HUGE Tiger Shark! You never know which world-famous Shark species will show up off of Fort Lauderdale!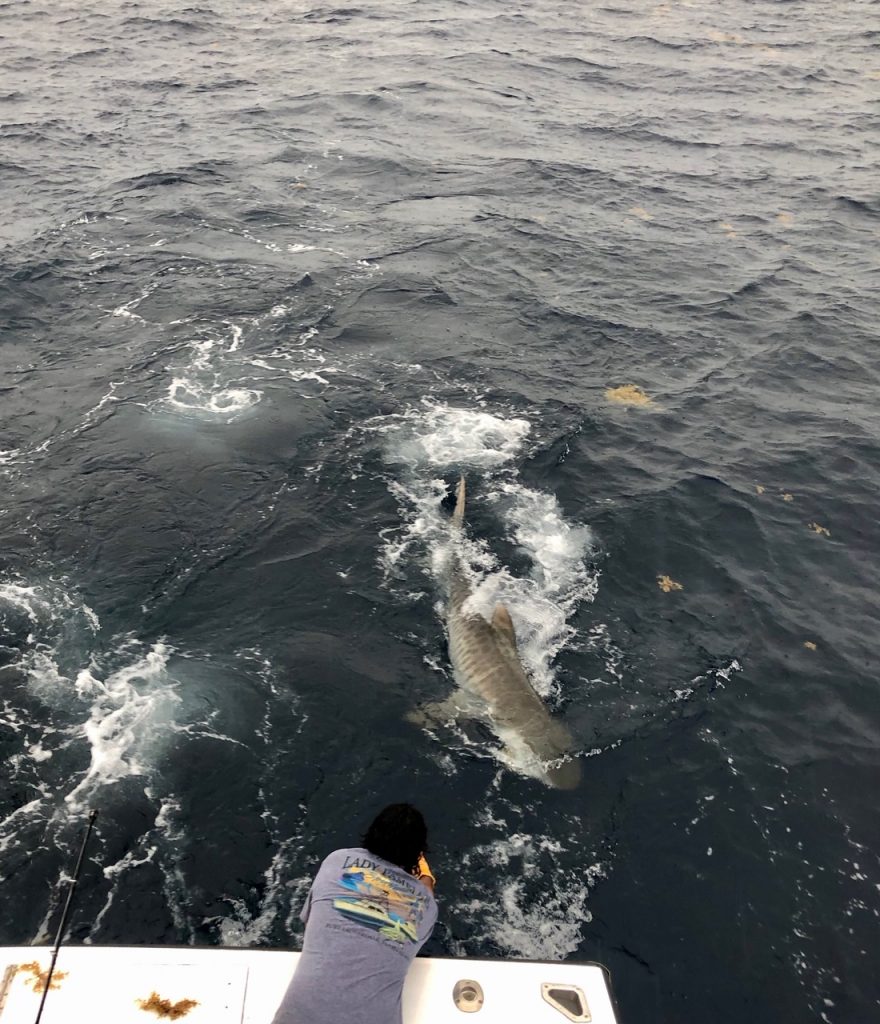 The best shark baits continue to be either a live Bonito or dead Bonito or Kingfish dropped down in 300 feet of water.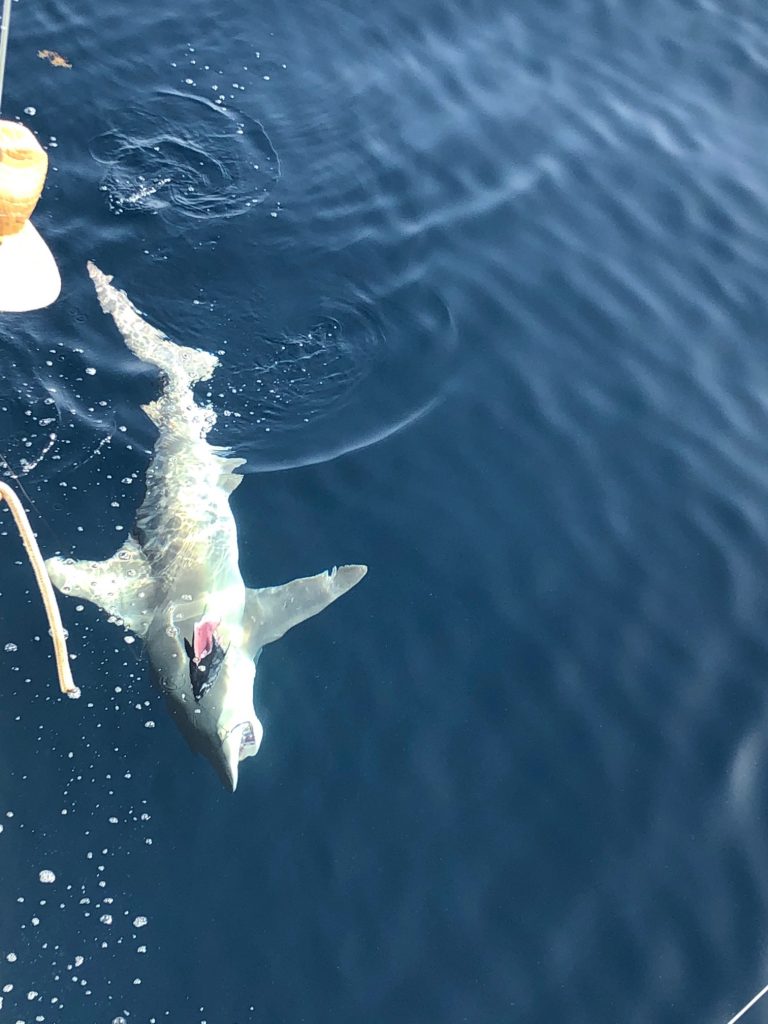 Drift Fishing Report: Plenty of Room Aboard with Limit on Anglers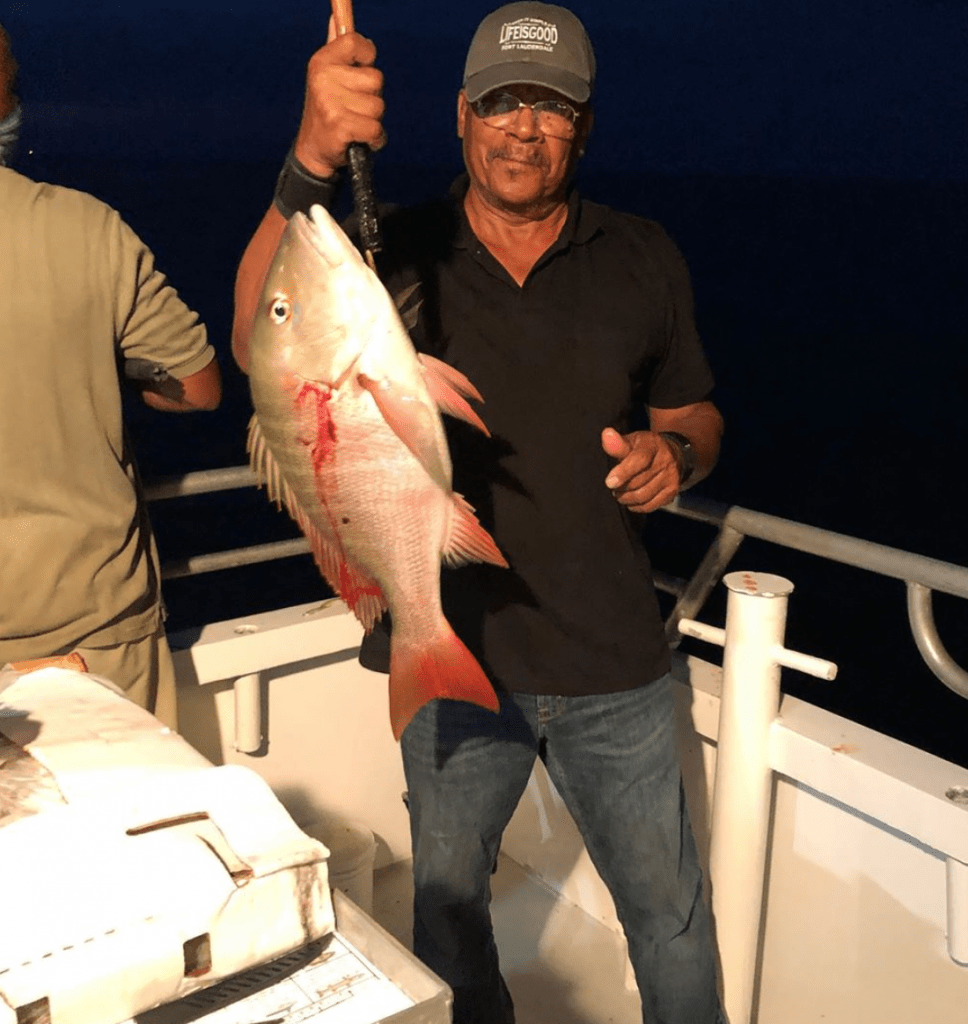 On the Lois Ann, our daily trips – 3 each day – are producing Kingfish, Tuna, Bonito, Triggerfish and a host of Snapper and Grouper. Our nighttime trips have been producing huge numbers of Yellowtail Snappers. Keep in mind that the Lois Ann is limited to a certain number of anglers per trip due to CDC guidelines. This is great news for YOU as you have plenty of room to fish multiple lines! Book a trip NOW to get in on this amazing action after the sun goes down.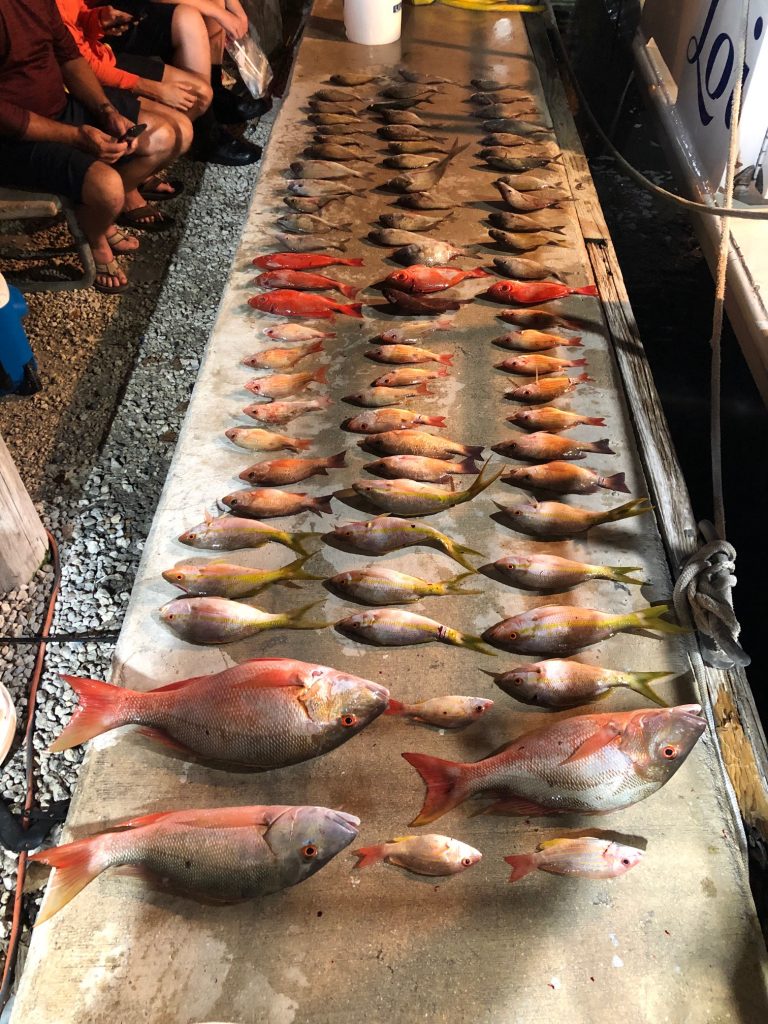 For only $45, come on aboard and gain access to some of the hardest-fighting and tastiest fish that swim. We're the best fishing value in all of South Florida! Remember all ages and experience levels are always welcome. We have a captain and mate on board to help you at all times. We also have one of the cleanest vessels in the southeastern US and we have a fully-stocked galley to keep you hydrated and well-fed!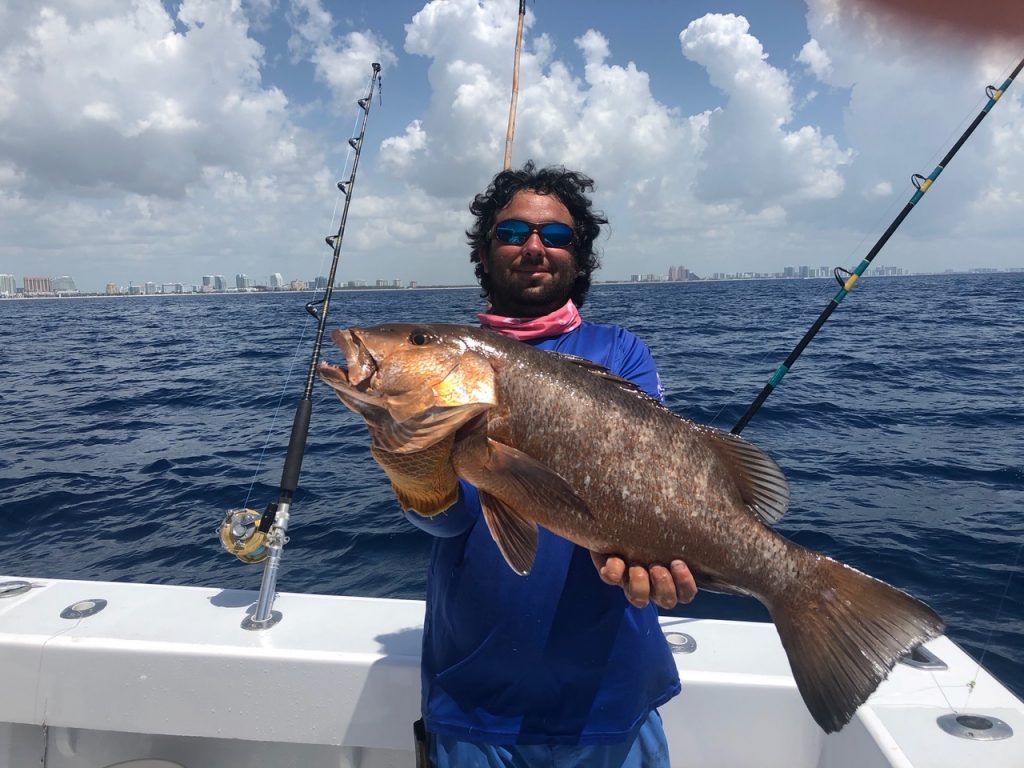 That's the report for now. Come join us to get in on the rest of this amazing action! Remember: Getting outdoors is the best way to stay healthy…and to keep your sanity.
Tight Lines,
Captain David