The Wahoo Just Won't Leave Us Alone!
Posted on: February 13, 2020
The Lady Pamela Sportfishing Fleet is On the Wahoo Bite…Again!
We at Lady Pamela Sportfishing continue our amazing early 2020 momentum by continuing to put our clients on amazing Southeast Florida offshore and inshore action!
As we approach Valentine's Day, what could be more romantic that taking your sweetheart offshore to catch Wahoo, Sailfish, Kingfish, Blackfin Tuna, Barracuda, Groupers, Snapper and Sharks?
Keep Lady Pamela Sportfishing in mind as you plan your Spring Break travel! Book your trip NOW.
Sportfishing Report: The Wahoo are Thick!
The Late Winter Wahoo bite continues to be epic and our clients are taking full advantage! These toothy, striped torpedoes have been so plentiful and big that our top-notch tackle can barely keep up! These fish can turn your reel into molten lava if you're not careful. Fortunately, our Lady Pamela Sportfishing crews are well-versed with all things Wahoo and stay in control. Nobody can put you on this bite like Lady Pamela Sportfishing!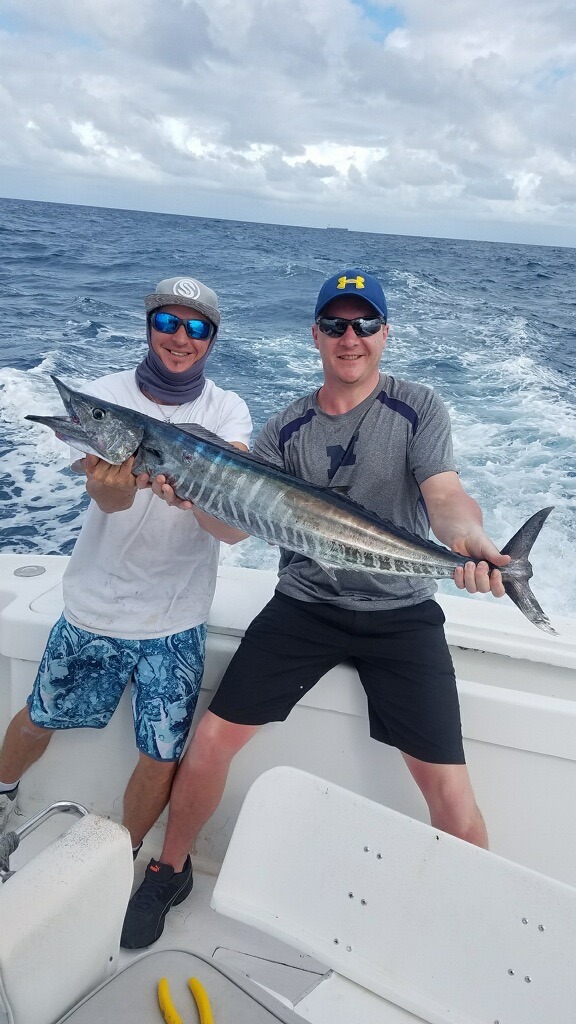 Just like January, Wahoos have been crushing slow-trolled live "bullet" Bonitos anywhere from 150 to 400 feet of water, along the clean water edges. The Wahoos have also responded well to our strip baits trolled below the surface on planers and Islanders rigged with horse ballyhoo in both the blue/white and red/black color combinations.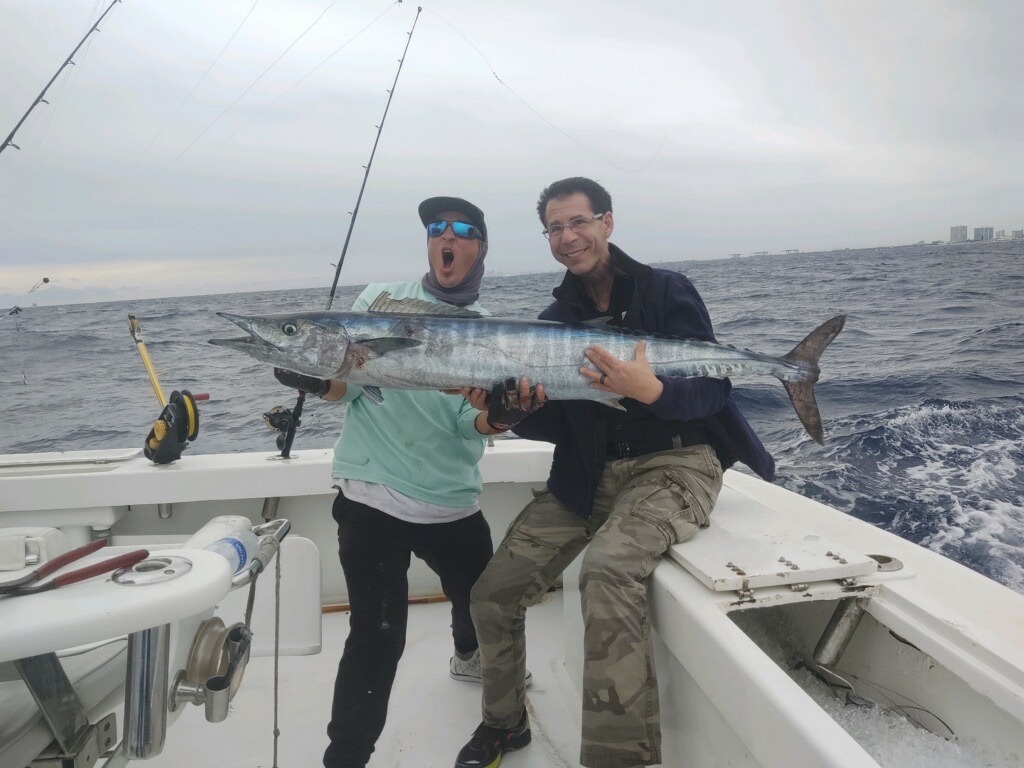 Sailfish Active on the Reefs
The Sailfish also have continued their Winter feed and cannot refuse the live baits that we're presenting to them.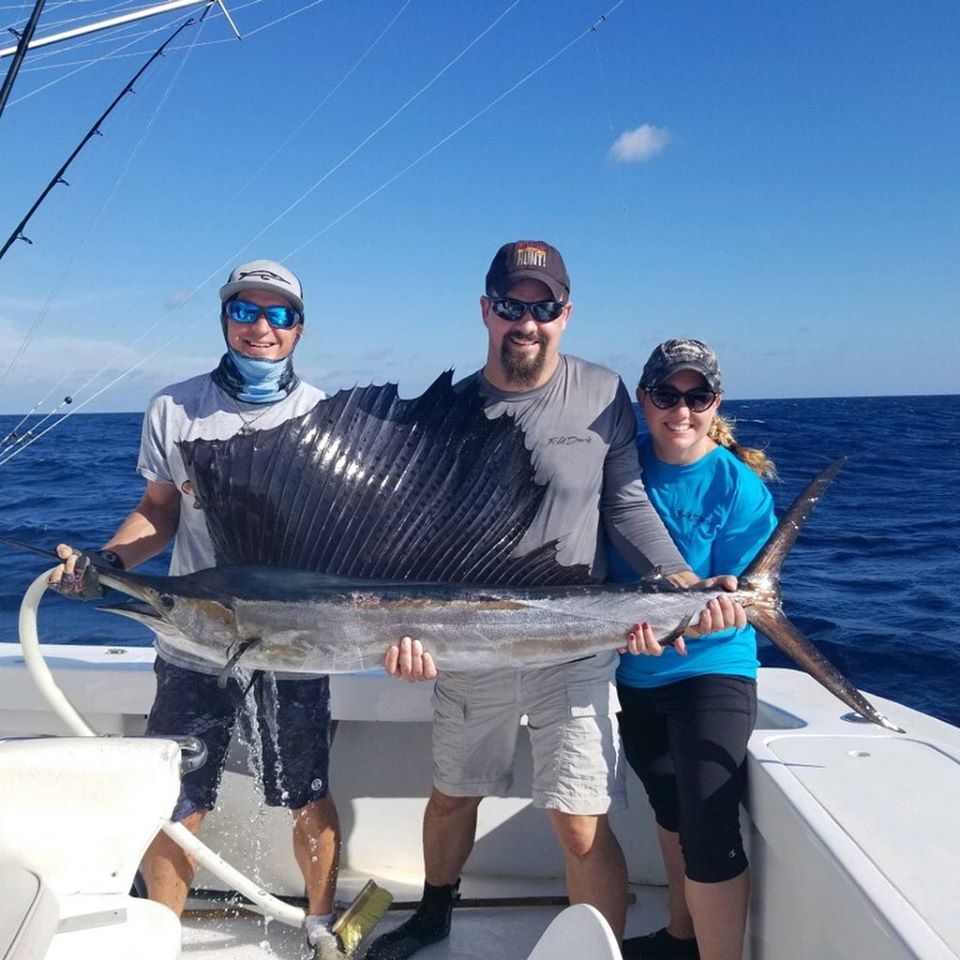 Our brief cold fronts brought chilly, windy conditions, which are perfect for Sailfishing. This is why February is the height of Sailfish Tournament season here in Southeast Florida. The Sailfish are frisky and up on the reefs showering up schools of Ballyhoo. Our clients have been putting up big numbers of Sailfish catches and releases as our Fleet focuses almost exclusively on fishing live baits underneath our fishing kites.
We really love to show our clients the art of Kite fishing. Kite fishing is a truly amazing and engaging experience as you get to see the Sailfish AS THEY EAT the bait. Nothing gets the blood pumping like watching a double- or triple-header Sailfish bite up on the surface.We can fish up to three (3) live baits per kite, with at least two (2) kites up at any one time. We're fishing between 60 and 250 feet of water.
When there is not enough wind to keep the kites in the air, we can also slow troll live baits such as Ballyhoo and Goggle Eyes as well as troll our specially-crafted mullet strips. When we're trolling live Ballyhoo, the occasional White Marlin shows up in the spread, just to make life REALLY interesting.
Kingfish & Barracudas on the Prowl
Huge Kingfish and Barracuda continue to pounce on live baits, trolled strips, artificials and dead baits over the reefs. Sharks are also on the prowl and can sometimes pass up a live bait to eat one of our hooked Barracudas!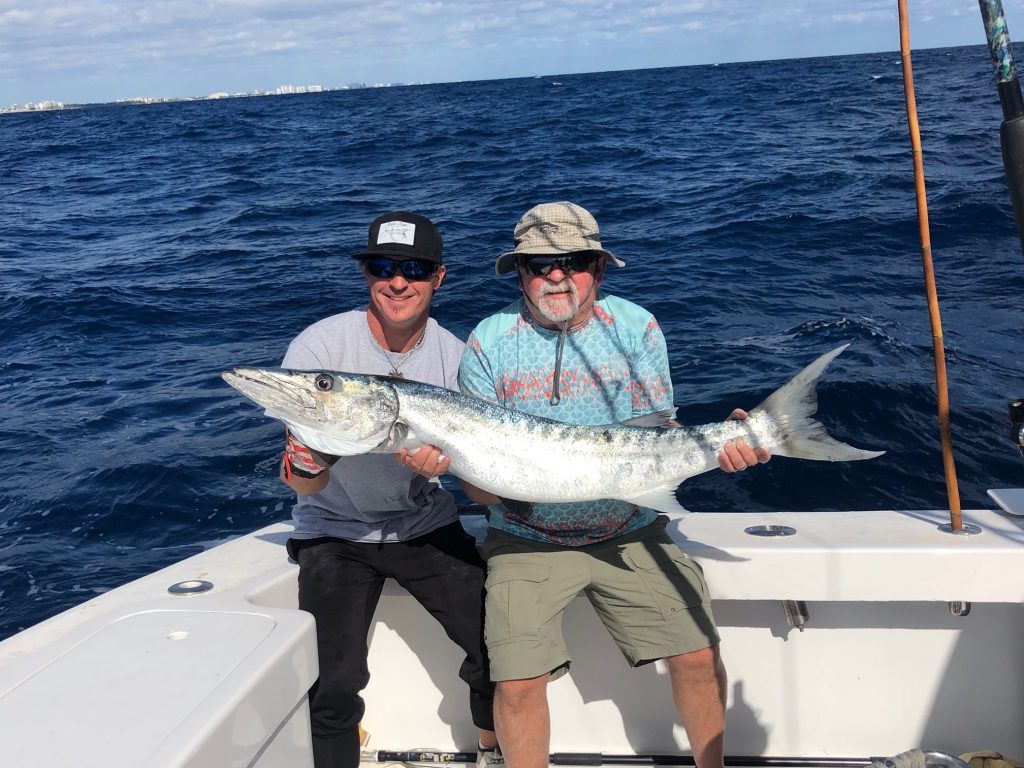 Tarpon Fishing is Hot Too
Inshore Tarpon fishing continues to be strong with the cooler water temperatures. We're putting our clients on Tarpon ranging from 20-120 pounds. You'll never forget a battle with these amazing, acrobatic species. Give us a call to set up your customized Inshore Tarpon Trip.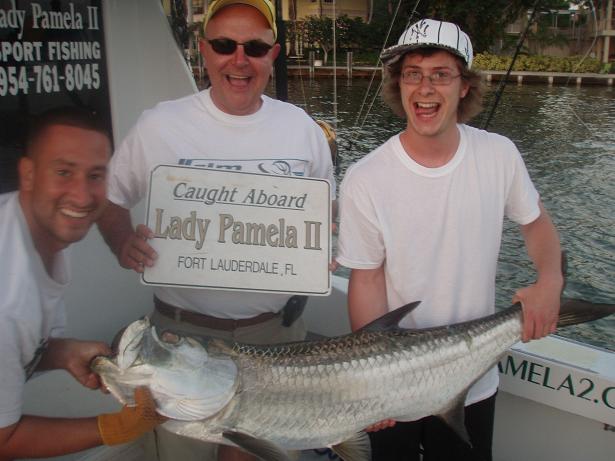 Drift Fishing Report: Lois Ann Brings Home the Meat
The Lois Ann has been guiding our customers to catches to fill the freezer for dinner all week: Kingfish, Bonitos, Snappers, Groupers, just to name a few.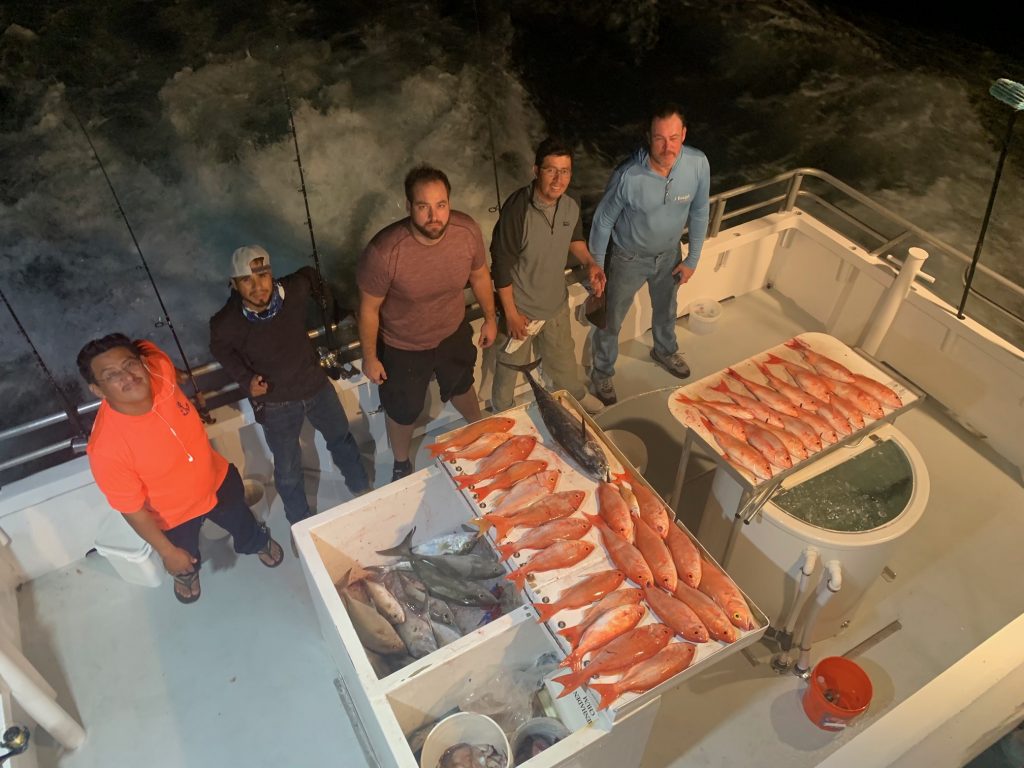 Don't forget about giving the Gift of Fishing to the angler in your family! Lady Pamela Sportfishing Gift Certificates make for the perfect Valentines Gift! Give us a call and we'll take care of everything. Just tell us the denomination of the Gift Certificate. Keep in mind that our Gift Certificates can be honored when booking any of the vessels in the Lady Pamela Sportfishing Fleet!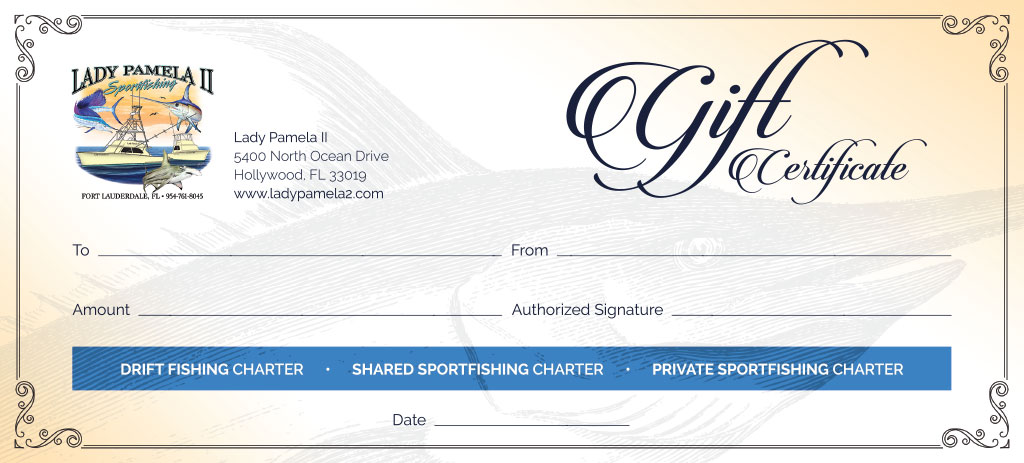 Tight Lines!
Captain David