The Spring Bite is Here in South Florida!
Posted on: March 10, 2020
The Spring Baits are Showing Up and so are the Predators!
We at Lady Pamela Sportfishing continue our red-hot early Spring streak by continuing to put our clients on fantastic Southeast Florida offshore and inshore action!
Spring Break is here and many fish also decided to join our visitors by hanging out just off of our beautiful beaches. Our anglers are catching Mahi Mahi, Wahoo, Sailfish, Kingfish, Blackfin Tuna, Bontios, Barracuda, Groupers, Snapper and Sharks!
Lady Pamela Sportfishing is ready to get you offshore if you want to spice up your Spring Break travel! Book your trip NOW.
Sportfishing Report: Mahi Mahi are Back in Town!
The large Mahi Mahi are here to pounce on the large schools of baits that return to South Florida in the Spring. The Spring Mahi Mahi tend to be some of the biggest fish of the year so now is the time to join us to catch the Mahi of your dreams.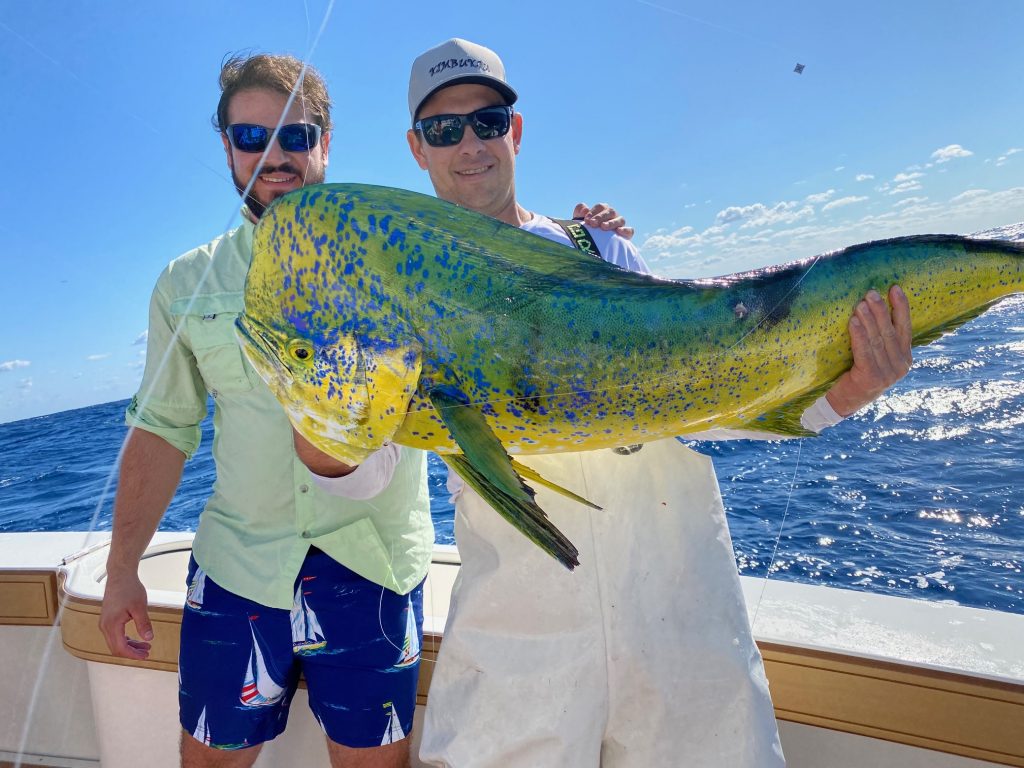 We're catching these big Mahi on a mix of live baits and trolled baits such as artificials and strip baits trolled in 200 to 500 feet of water.
The Wahoo are Still Thick!
The Early Spring Wahoo bite continues the late winter momentum! These toothy, striped torpedoes have been so plentiful and big that our top-notch tackle can barely keep up! These fish can turn your reel into molten lava if you're not careful. Fortunately, our Lady Pamela Sportfishing crews are well-versed with all things Wahoo and stay in control. Nobody can put you on this bite like Lady Pamela Sportfishing!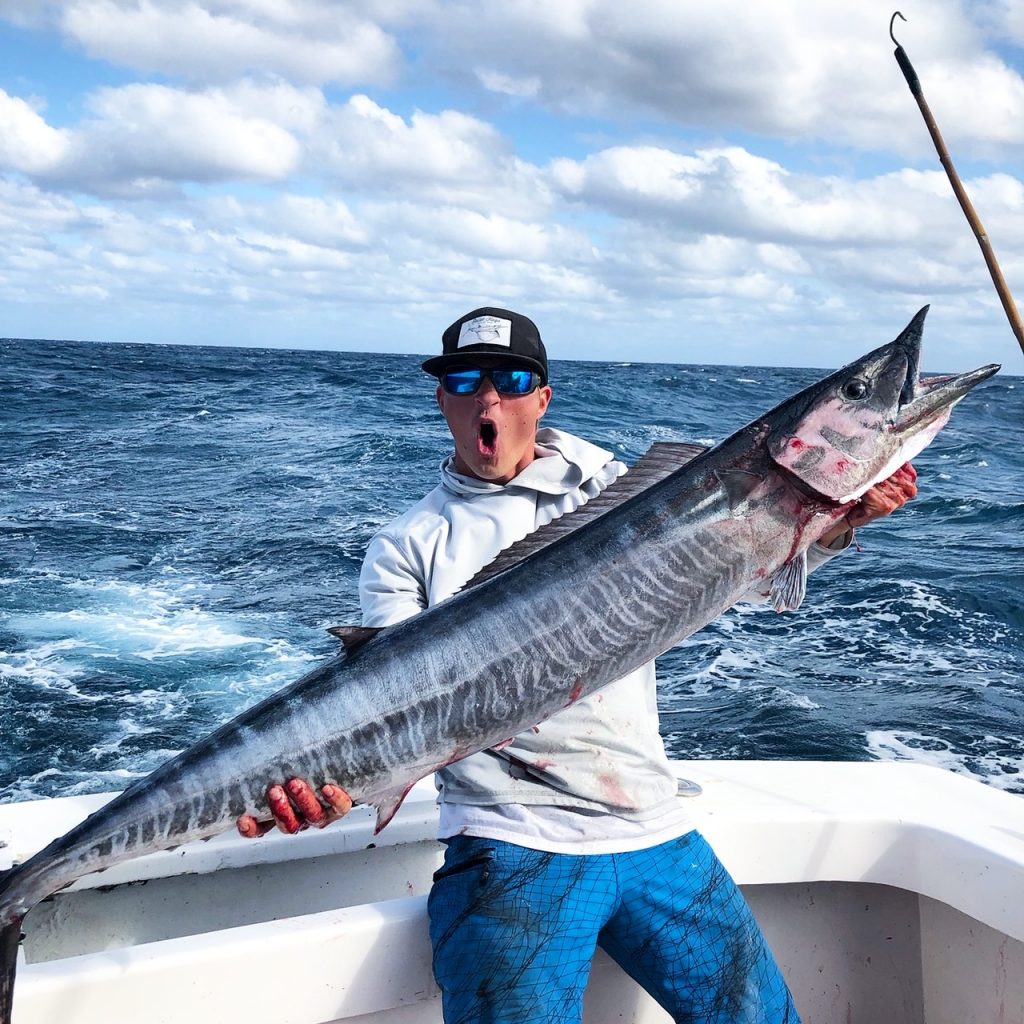 Just like February, Wahoos have been crushing slow-trolled live "bullet" Bonitos anywhere from 150 to 400 feet of water, along the clean water edges. The Wahoos have also responded well to our strip baits trolled below the surface on planers and Islanders rigged with horse ballyhoo in both the blue/white and red/black color combinations.
Sailfish Bite is Still Steady
The Sailfish are still in town for Spring Break and they really don't want to leave.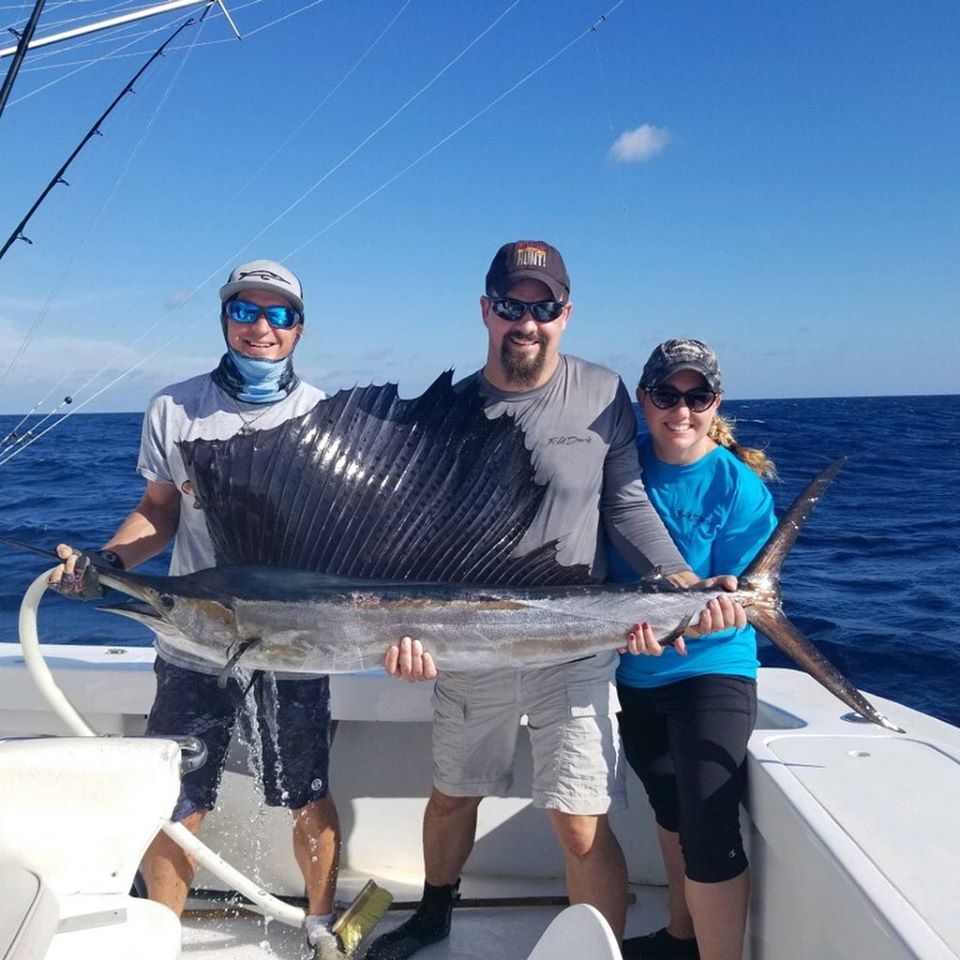 We continue to experience some intermittent cold fronts, which turn on the Sailfishing. The Sailfish are frisky and up on the reefs showering up schools of Ballyhoo. Our clients have been putting up big numbers of Sailfish catches and releases as our Fleet focuses almost exclusively on fishing live baits underneath our fishing kites.
Kingfish and Barracuda Pouncing on Baits
Kingfish and Barracuda continue to zero in on live baits, trolled strips, artificials and dead baits over the reefs. Sharks are also on the prowl and can sometimes pass up a live bait to eat one of our hooked Barracudas!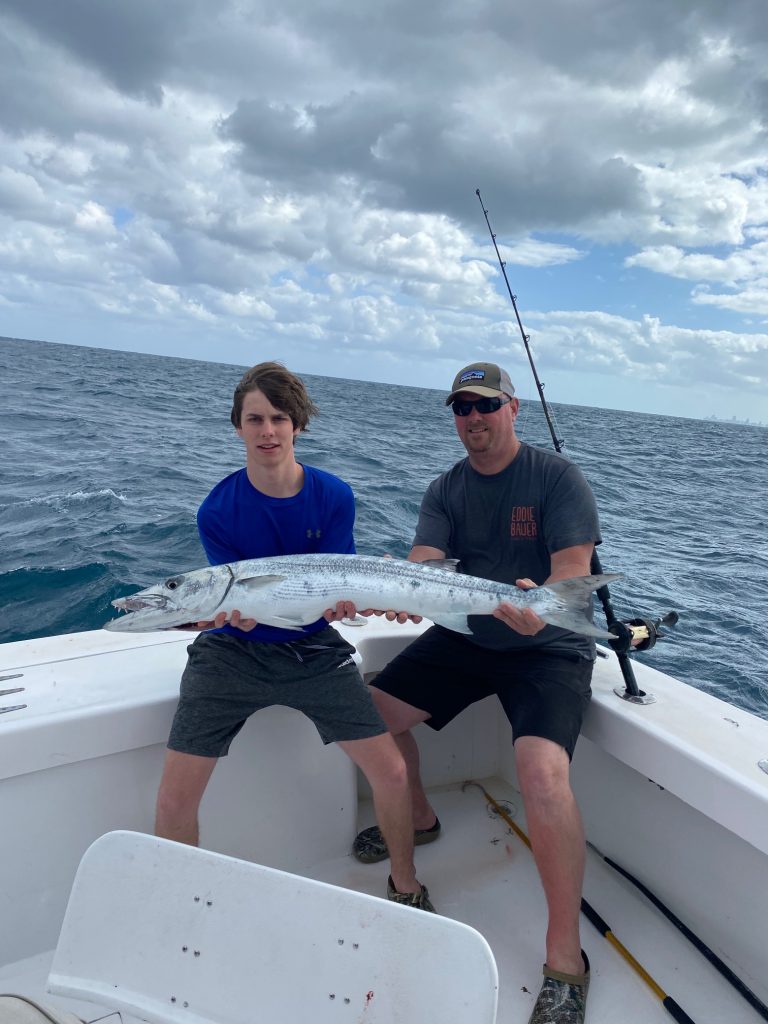 Blackfin Tunas and Bonitos are Back!
The Blackfin Tunas and Bonitos are back to blow up our live baits and trolled baits to keep drags screaming and anglers giggling.
We've been finding the Blackfins and Bonitos in 70 to 150 feet of water and they are eating live Goggle Eyes and Pilchards as well as trolled strips and feathers. Join us to get in on this tasty action!
Drift Fishing Report: Lois Ann Springs into Action
On the Lois Ann, our daily trips – 3 each day – are producing Grouper, Kingfish, Bonito, Tirggerfish, Grunts and various species of Snapper such as Yellowtails, Muttons and Vermillions. Our nighttime trips also continue to deliver on Grouper and Snapper. Book a trip NOW to get in on this amazing action after the sun goes down.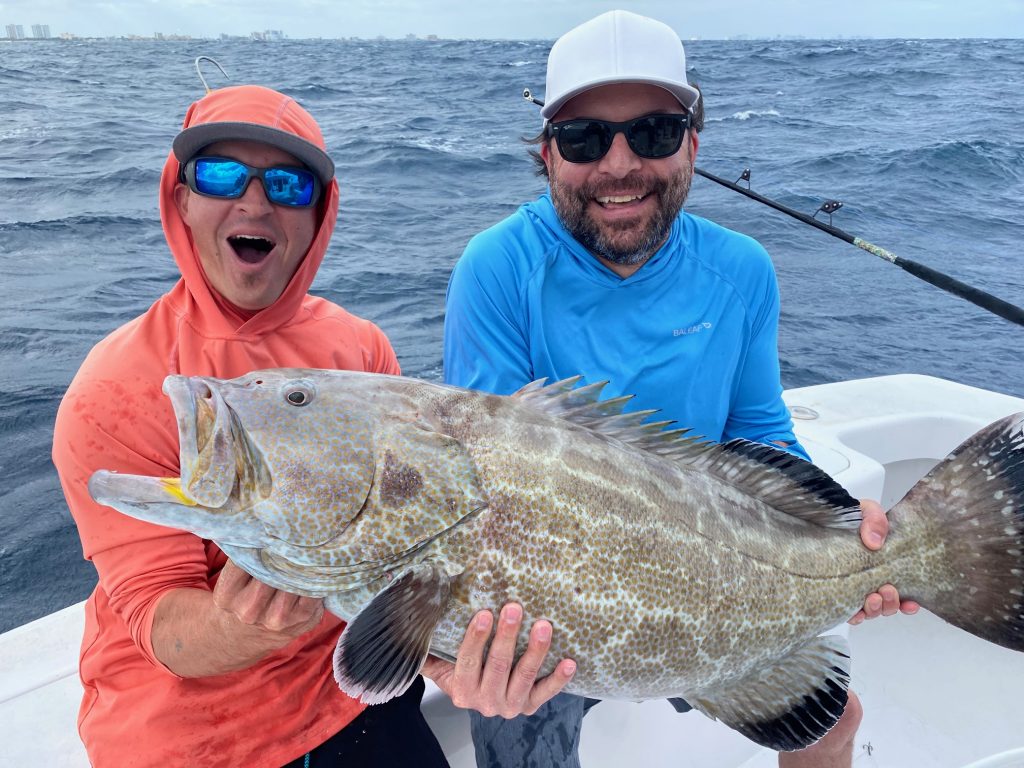 For only $45, come on aboard and gain access to some of the hardest-fighting and tastiest fish that swim. We're the best fishing value in all of South Florida! Remember all ages and experience levels are always welcome.  We have a captain and mate on board to help you at all times.  We also have one of the cleanest vessels in the southeastern US and we have a fully-stocked galley to keep you hydrated and well-fed!
Do you have a large group that wants to go fishing during your Spring Break vacation? No problem. We are the only boat in the area that can take more than 6 people on one single boat, so please give us a call!
Tight Lines!
Captain David