The Mullet Run Is Starting! Tarpon, Tarpon, Tarpon
We live and fish in one of the greatest destinations in the world.  We are passionate about every fishing trip we do, but there is something special about to begin, The Fall Mullet Run.  Each year millions of mullet (bait fish) migrate south with predators on their back.  Monster tarpon, blacktip and spinner sharks, snook, and many more species follow this migration and the action is simply put "National Geographic".  Everyone needs to experience this at least once!
Our trip last night showed some signs that the mullet run is about to kick off, with finger mullet moving through in the back canals. These trips are very exciting as you will see tarpon cart wheel through the baits in an attempt to eat one.  Here is a tarpon we landed in Fort Lauderdale.  The challenge could get your bait to stick out from the rest, but we do some secret methods that will catch you the fish.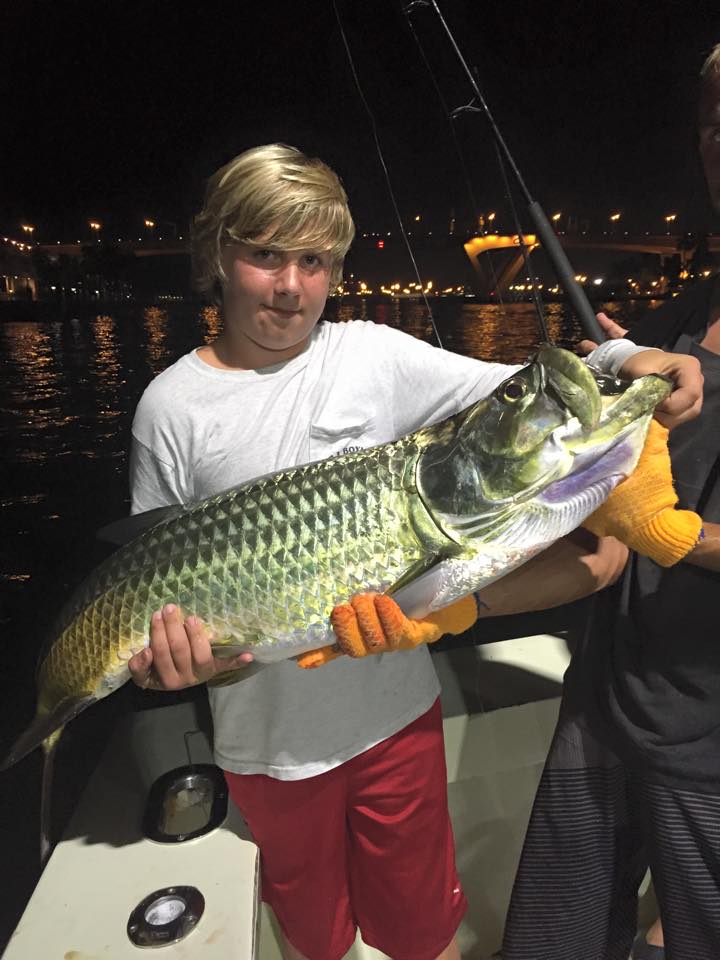 The great thing about fishing the mullet run and tarpon, is that you don't have to wear sunscreen and if you are prone to getting sea sick, you won't as we don't go in the ocean. All the action happens right here in our intercoastal.  All ages are welcome and this is a great family trip as we take bigger boats than most guides so you are comfortable and feel securely in the boat when fighting big 100 pound plus tarpon.
The mullet run usually last all the way through the first couple weeks of November in which we still do nightly trips, but the action isn't as intense as during the run.  We switch over to kite fishing and sailfish around that time, but tarpon fishing in the winter is some of my favorite as the fish are still eating mullet and also shrimp (don't get me started on the shrimp run).
Now is the time for you to book your fall mullet run trips as we expect things to kick off with any storm activity. Our friends are already reporting great pods to our north and they should be in our any day now.  On any given night you have the opportunity to catch a tarpon over 100 pounds along with monster snook, jacks, barracuda, sharks and more! Just about everything eats mullet.
Give me a call to discuss the perfect tarpon trip for you
Tight Lines,
Captain David