More and More Mahi!
Posted on: September 17, 2020
We may be in the midst of virtual learning and working remotely but the only way to get in on our amazing offshore fishing action is to be up close and personal! We at Lady Pamela Sportfishing continue to help our clients distance themselves from all of their worries by getting offshore to catch the amazing species that our South Florida fishing grounds can provide: Mahi Mahi, Tunas, Kingfish, Swordfish, Sailfish, Amberjacks, Sharks, Barracuda, Snappers and more! We remain open for business and the entire Lady Pamela Sportfishing Team is in full compliance with all CDC and local health guidelines to do our part to keep everyone healthy.
NOW is the time to book your Fall fishing trip so that we can get you on the bite to take advantage of the fall bait migrations that make Fort Lauderdale the epicenter of Fall sportfishing excitement!
Fishing Report
Mucho Mahi Mahi
Mahi schools continue to be found from 200 feet of water all the way out to 2,000 feet of water and beyond. Our clients continue to catch Mahi Mahi from 10 to 25 pounds on both live bait in close and trolling bonito strips and rigged ballyhoo out beyond the reef. The smaller "schoolies" are among the acres of seaweed for great light tackle action. There are still larger specimens traveling in smaller groups or even just bull/cow pairs.
Daytime Swordfish Trips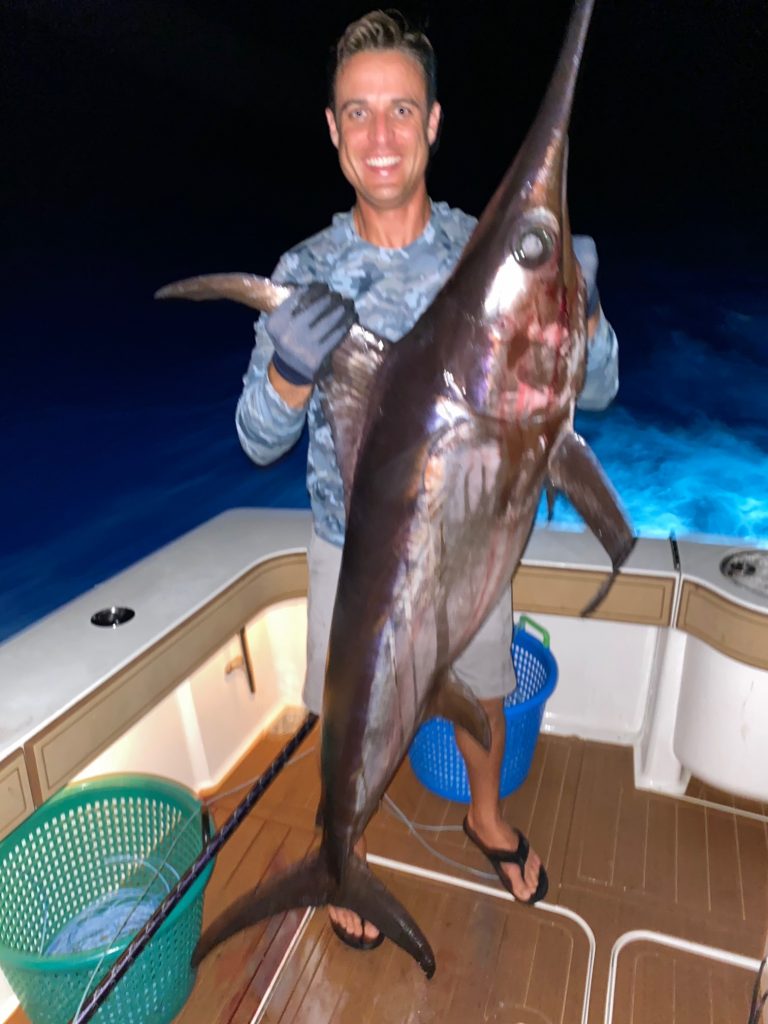 The Fall is when Fort Lauderdale offshore waters are known to boast some of the best Swordfishing in the world. Our Lady Pamela Sportfishing Specialty Daytime Swordfish trips are catching Swordfish on nearly every time out! Give us a call to get more information on one of these "bucket list" experiences!
Sailfish Action Picking Up
The Sailfish are frisky and up on the reefs showering up schools of Ballyhoo. Our clients have been putting up big numbers of Sailfish catches and releases as our Fleet focuses almost exclusively on fishing live baits underneath our fishing kites.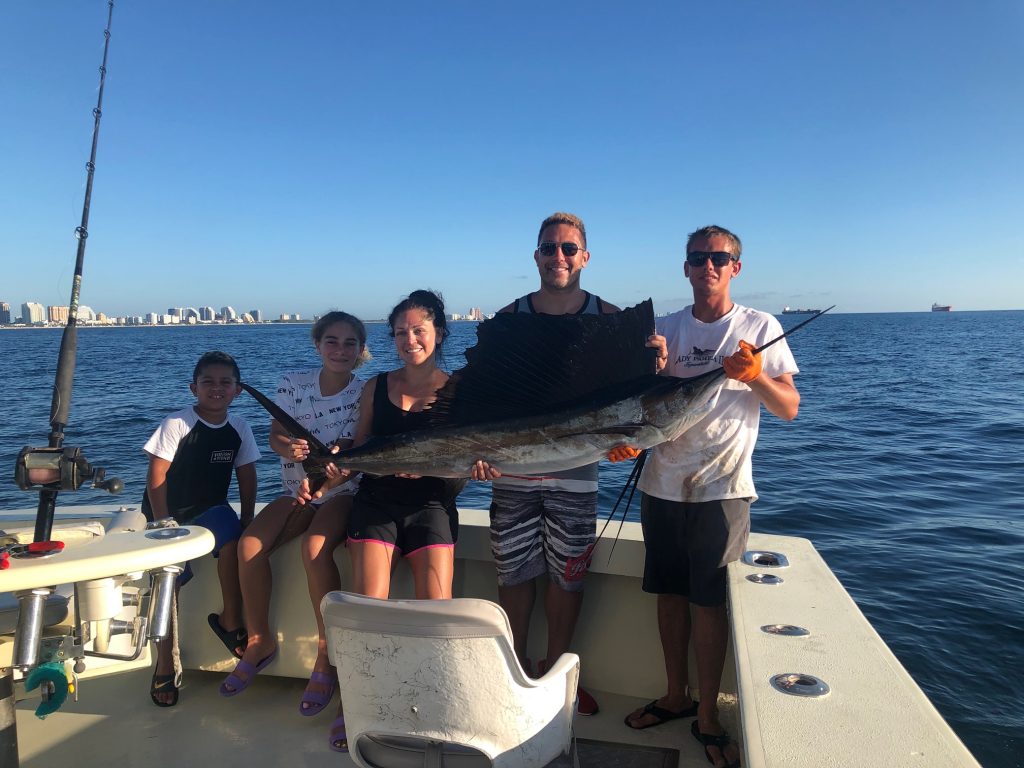 We really love to show our clients the art of Kite fishing. Kite fishing is a truly amazing and engaging experience as you get to see the Sailfish AS THEY EAT the bait. Nothing gets the blood pumping like watching a double- or triple-header Sailfish bite up on the surface.We can fish up to three (3) live baits per kite, with at least two (2) kites up at any one time. We're fishing between 60 and 250 feet of water.
When there is not enough wind to keep the kites in the air, we can also slow troll live baits such as Ballyhoo and Goggle Eyes as well as troll our specially-crafted mullet strips. When we're trolling live Ballyhoo, the occasional White Marlin shows up in the spread, just to make life REALLY interesting.
Blackfins and Bonitos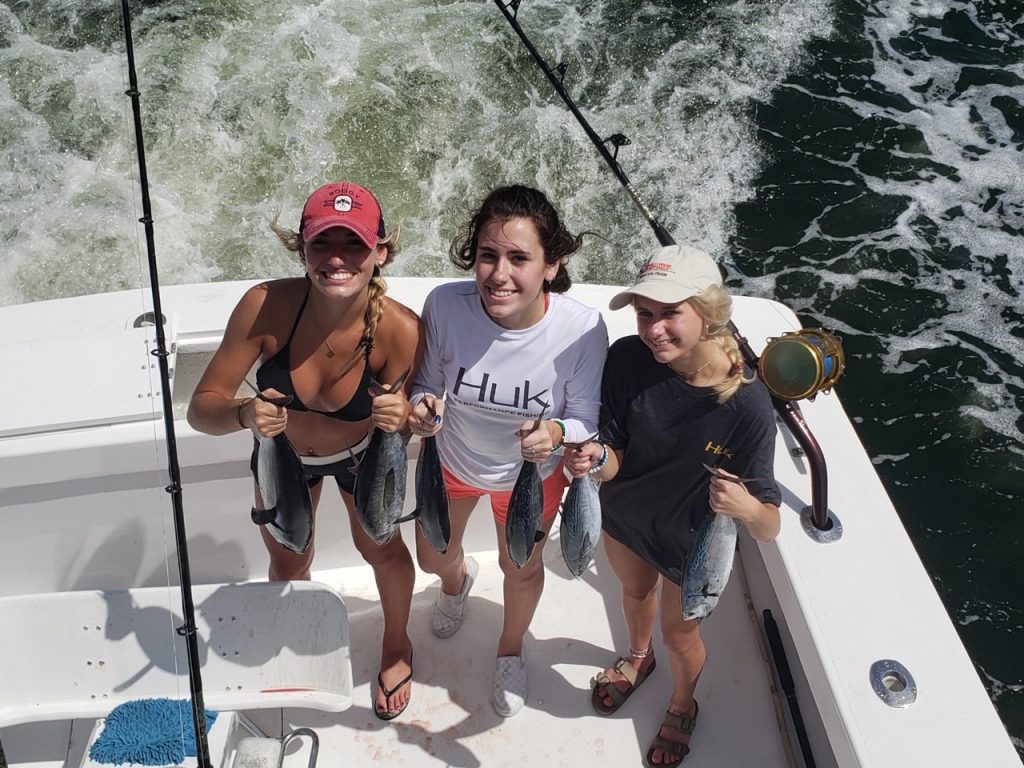 Blackfin Tunas and Bonitos continue to wallop our live baits and our trolled trolled feathers and strips. The Blackfins are in the 5-25 pound range and the Bonitos are nearly as large. The bite has been from 60 feet out to 400 feet. We can't keep them off our baits!
Huge Amberjacks on the Wrecks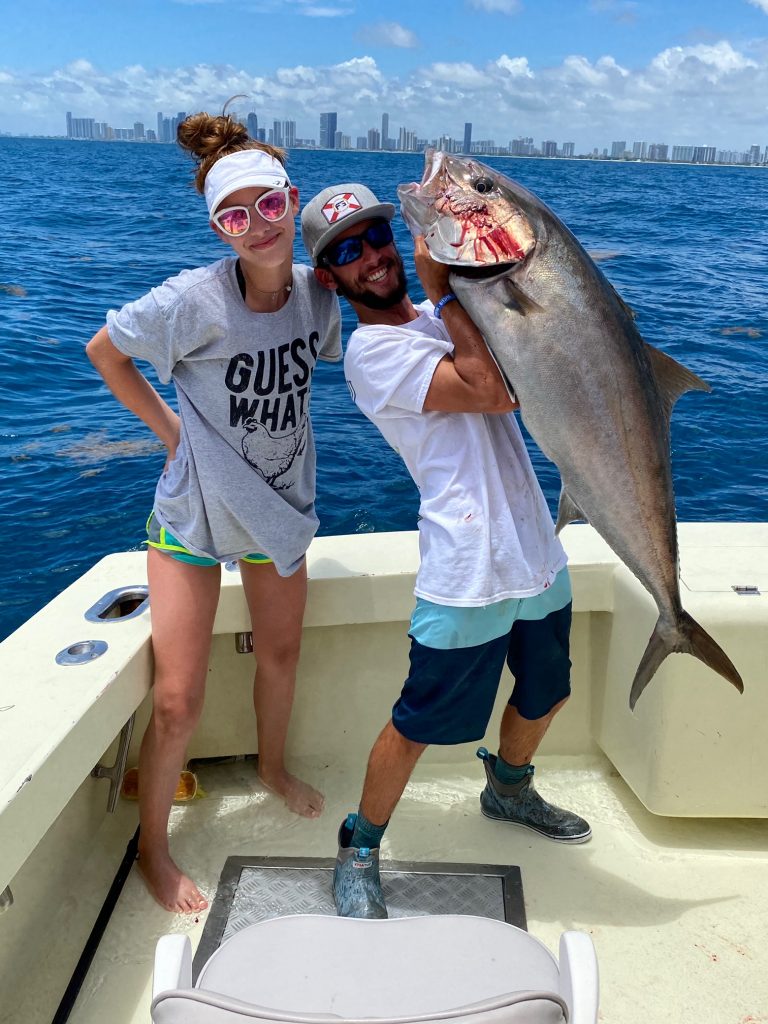 Our clients are also battling huge Amberjacks on the wrecks using jigs and live baits sent down onto their "front porch." These tackle-busters are a blast to battle and are better than any cross fit sessions!
Wahoos, Kings & Cudas Too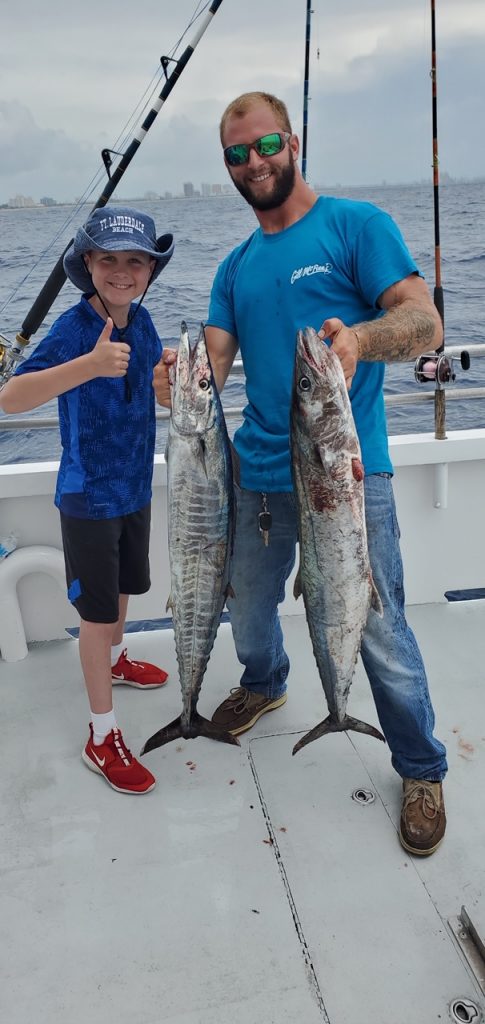 Wahoos, Kingfish and Barracuda continue to be found from 75 to 2000 feet of water and are pouncing on our live baits or trolled strip baits and feathers. There are also other mackerel species in between 40 and 80 feet of water, including Spanish Mackerel and Ceros.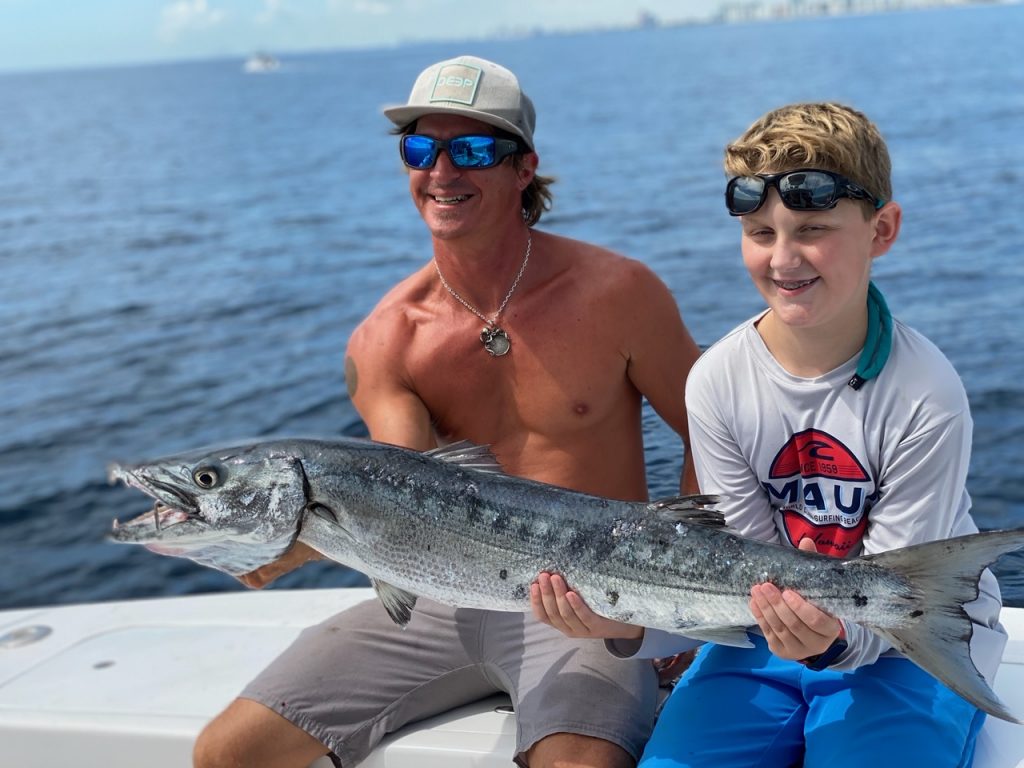 Kings and Cudas are beautiful, acrobatic fish that are "tackle busters" and make you earn every yard of line that you gain on the reel. This action will only get better as we get deeper into the Fall season.
Shark Fishing Picking Up
Shark fishing is great and will only get better as thousands of sharks folow the migrating baitfish to South Florida. We are starting or even ending our trips by targeting big sharks such as Hammerheads, Tiger Sharks, Blacktips and Silky Sharks.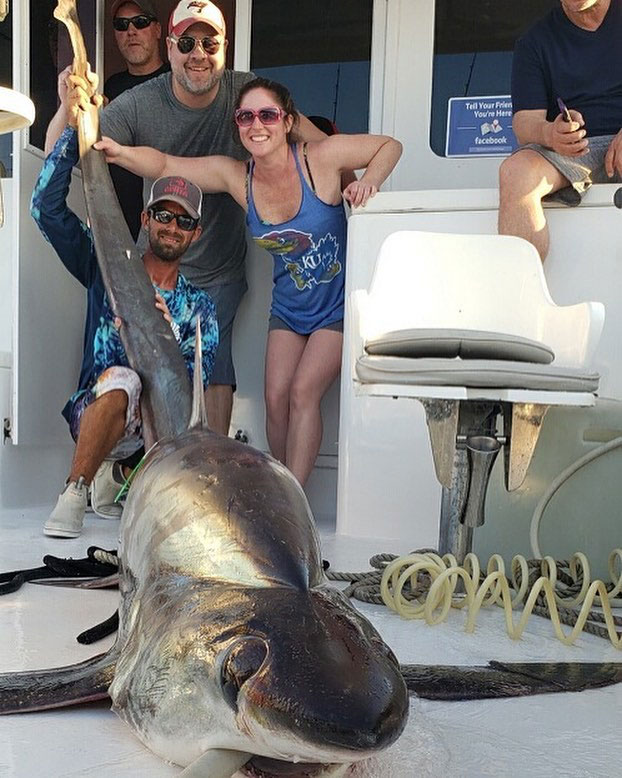 The best shark baits continue to be either a live Bonito or dead Bonito or Kingfish dropped down in 300 feet of water.
Mullet Run = Intense Inshore Action!
This is the time of year when you need to book your inshore fishing trip to target Tarpon, Snook, Jack Crevalle, Barracuda and various Shark Species!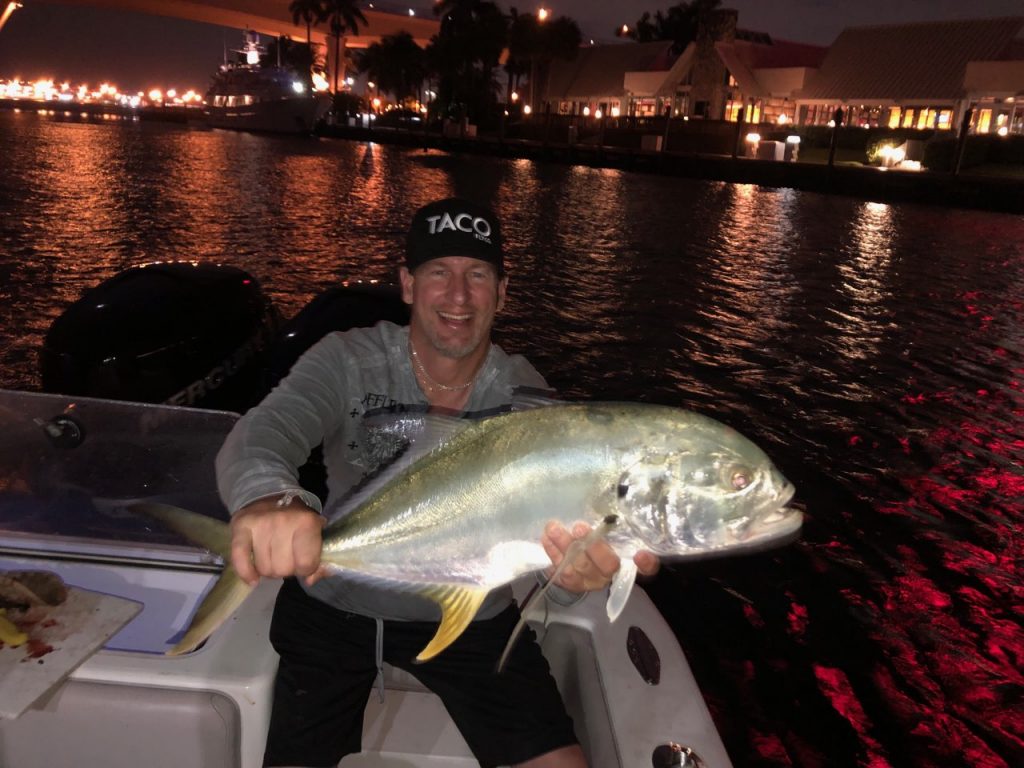 Drift Fishing Report: Snapping Up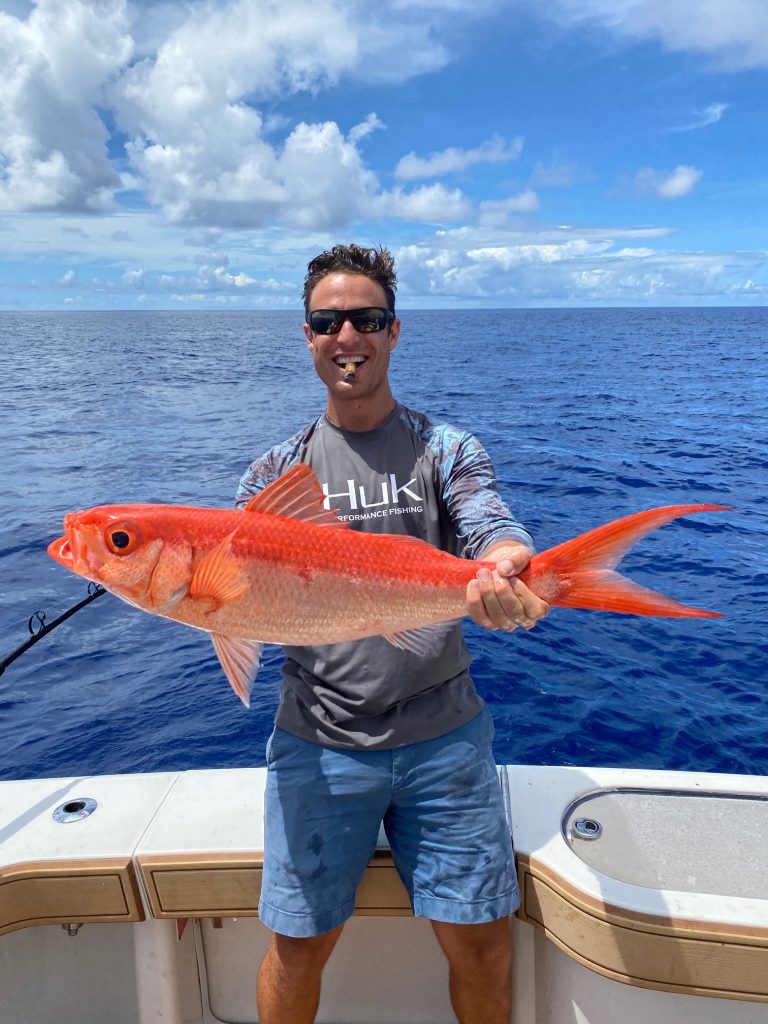 On the Lois Ann, our daily trips – 3 each day – are producing Kingfish, Tuna, Bonito, Triggerfish and a host of Snapper and Grouper. Our nighttime trips have been producing huge numbers of Yellowtail Snappers. Keep in mind that the Lois Ann is limited to a certain number of anglers per trip due to CDC guidelines. This is great news for YOU as you have plenty of room to fish multiple lines! Book a trip NOW to get in on this amazing action after the sun goes down.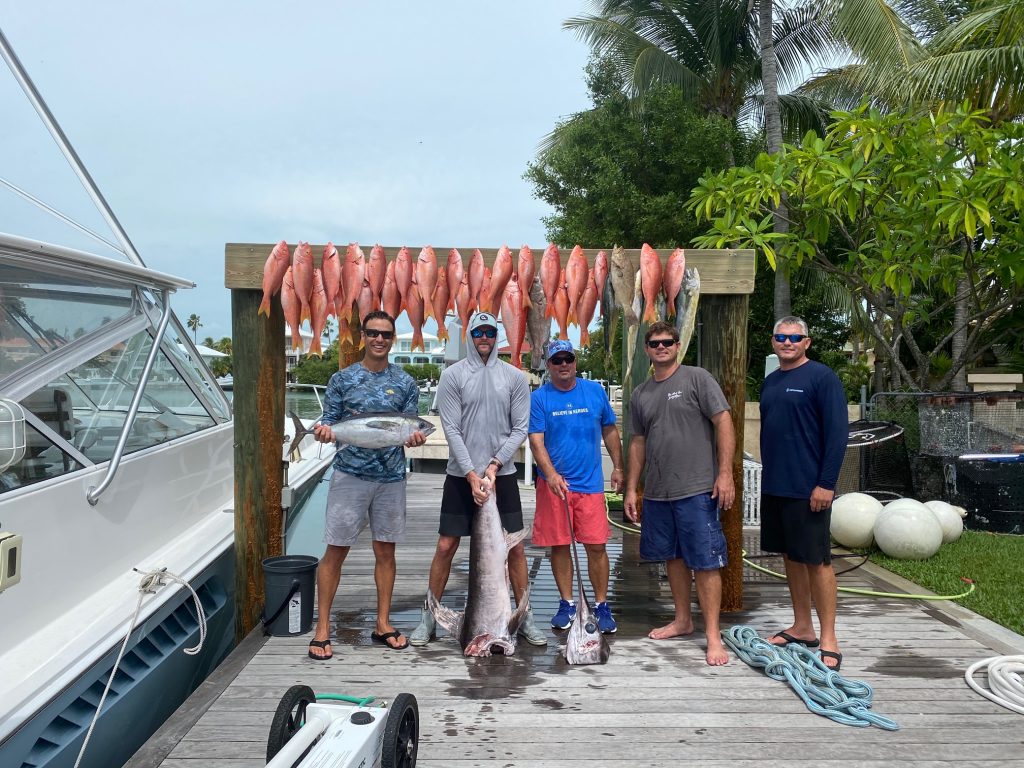 For only $45, come on aboard and gain access to some of the hardest-fighting and tastiest fish that swim. We're the best fishing value in all of South Florida! Remember all ages and experience levels are always welcome.  We have a captain and mate on board to help you at all times.  We also have one of the cleanest vessels in the southeastern US and we have a fully-stocked galley to keep you hydrated and well-fed!
That's the report for now.  Come join us to get in on the rest of this amazing action! Remember: Getting outdoors is the best way to stay healthy…and to keep your sanity.
Tight Lines,
Captain David