Lady Pamela Sportfishing is Hotter than the Summer Heat!
Posted on: July 31, 2019
Fishing Report
The Lady Pamela Sportfishing Fleet is putting clients on all sorts of offshore species such as Mahi Mahi, Wahoo, Kingfish, Tunas, Amberjacks, Barrcuda, Sharks and a battalion horde of Snapper and Grouper species!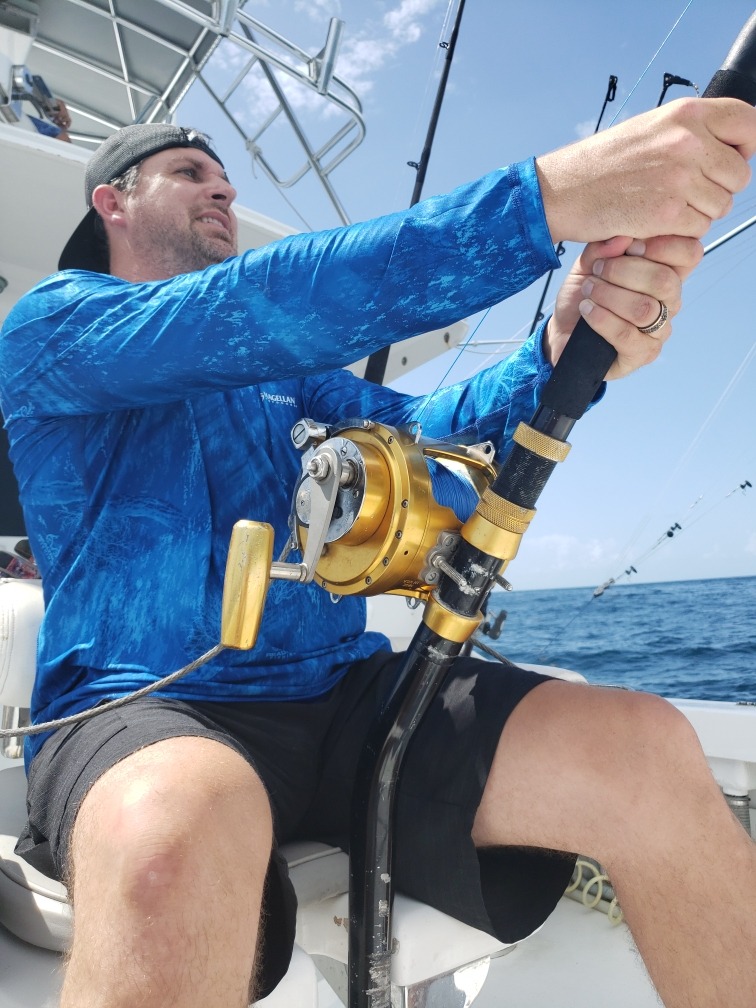 NOW is the time to book your late Summer fishing trip before school starts! 
Mahi Mahi Aplenty
Mahi Mahi are still biting from 200 feet of water all the way out to 2,000 feet of water and beyond. Our clients continue to catch Mahi Mahi from 10 to 20 pounds on both live bait in close and trolling bonito strips and rigged ballyhoo out beyond the reef. The smaller "schoolies" are among the acres of seaweed for great light tackle action. There are still larger specimens like the one below mixed in, feeding below – on sometime feeding ON – the little Mahis.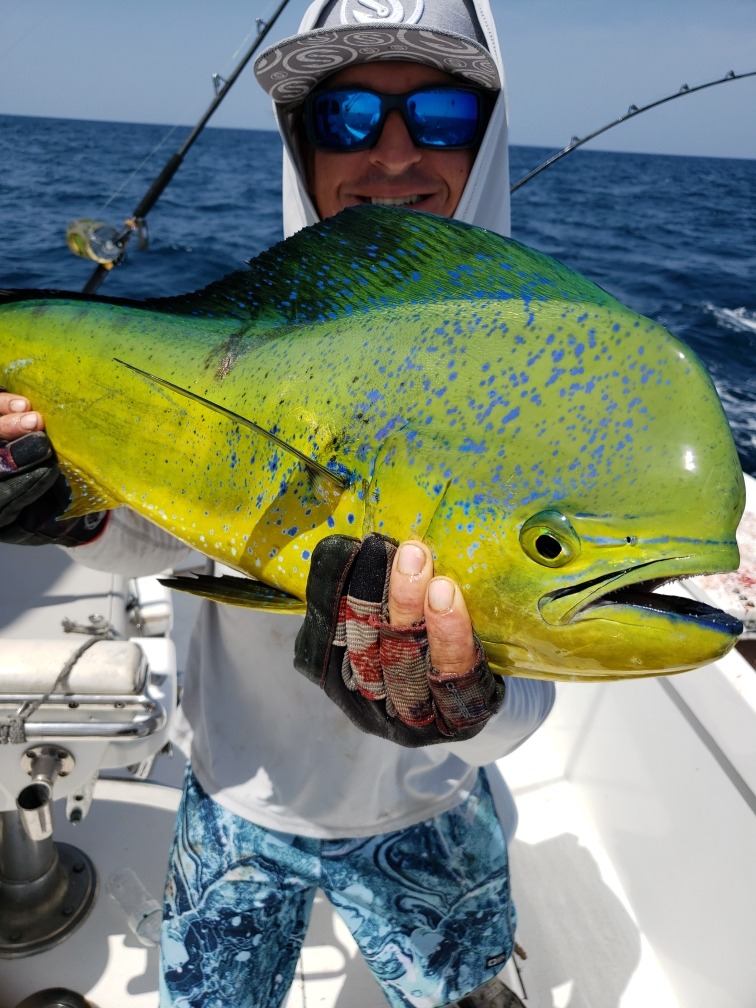 More Wahoos on the Moon!
Just like last month, the full moon switched on the Wahoo bite! We've been catching huge Wahoo like the one below in 150 to 500 feet of water fishing a mix if live baits and trolled mullet strips or bonito strips either on a downrigger or planer to get the baits down in the water column.
Toothy Critters: Cudas & Kings
Kingfish and Barracuda are the toothy critters that are hanging around in the same neighborhood: 75 to 200 feet of water and are pouncing on our live baits up on the kite or even trolled Wahoo baits. Check out this monster Barracuda below!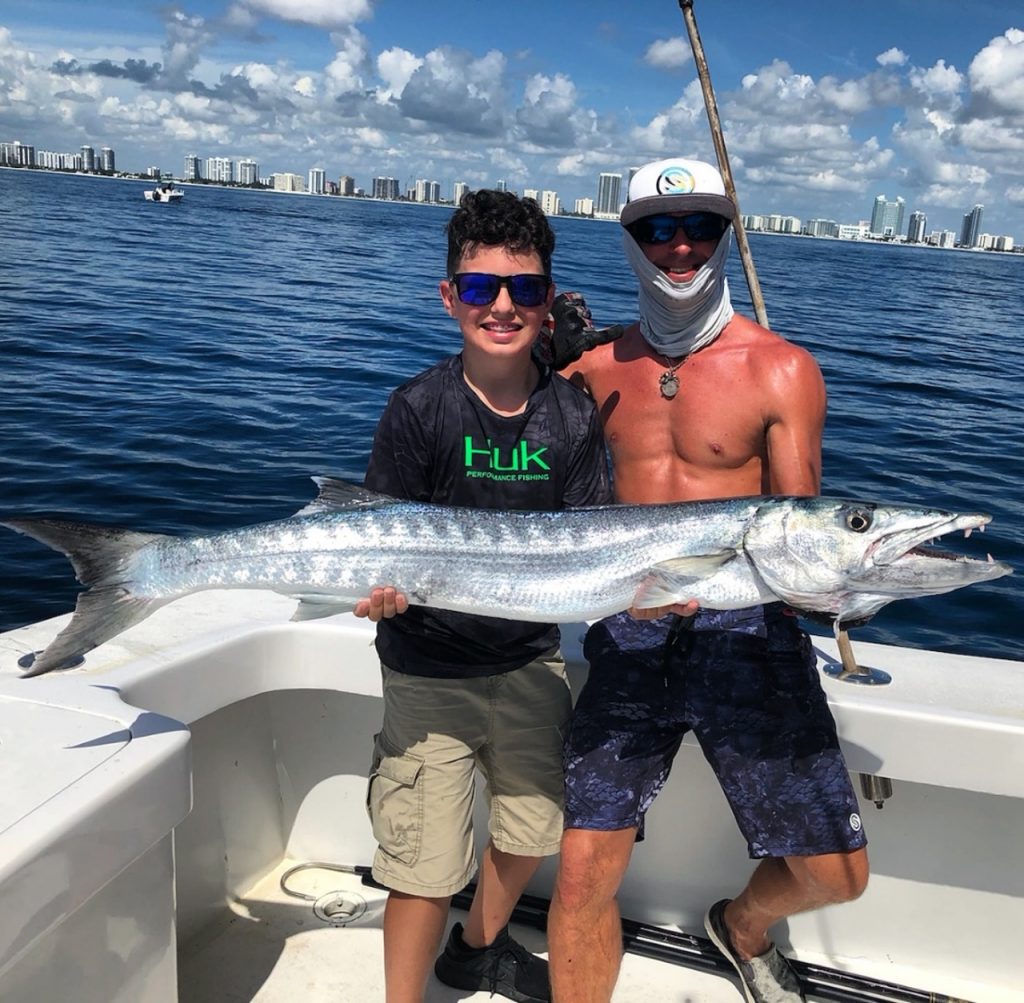 The Sharks are Threshing Through the Summer
We have enjoyed stellar Shark fishing in July!  We are starting or even ending our trips by targeting big sharks such as Hammerheads, Blacktips and Silky Sharks. Check out this HUGE Thresher Shark! You never know which world-famous Shark species will show up off of Fort Lauderdale!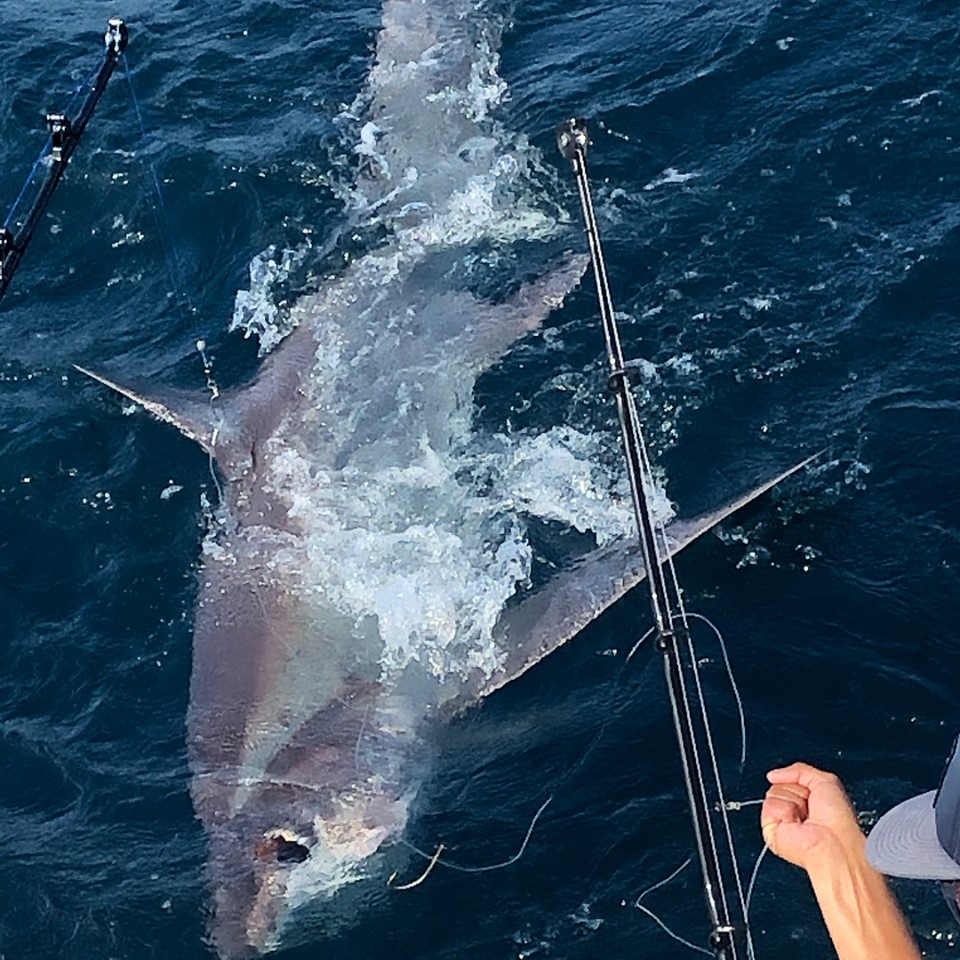 The best shark baits continue to be either a live Bonito or dead Bonito or Kingfish dropped down in 300 feet of water.
Drift Fishing Report: Our Fish Boxes Runneth Over!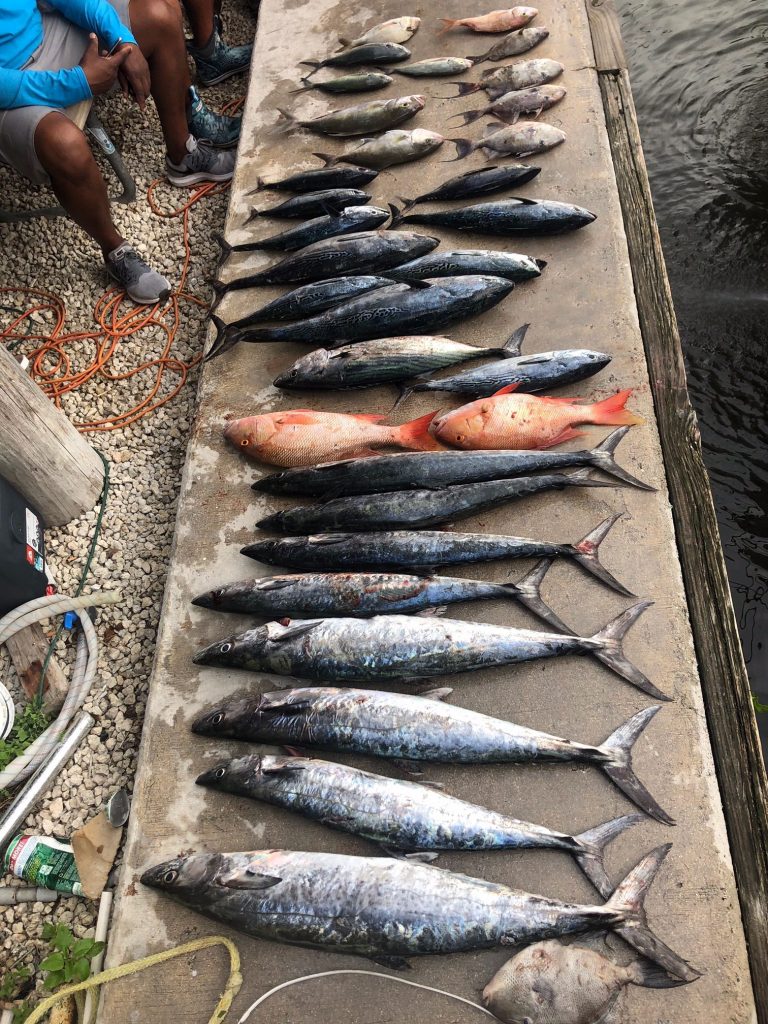 On the Lois Ann, our daily trips – 3 each day – are producing Kingfish, Tuna, Bonito, Triggerfish and a host of Snapper and Grouper. Our nighttime trips have been producing huge numbers of Yellowtail Snappers. Book a trip NOW to get in on this amazing action after the sun goes down. 
For only $45, come on aboard and gain access to some of the hardest-fighting and tastiest fish that swim. We're the best fishing value in all of South Florida! Remember all ages and experience levels are always welcome. We have a captain and mate on board to help you at all times. We also have one of the cleanest vessels in the southeastern US and we have a fully-stocked galley to keep you hydrated and well-fed!
Come join us to take part in this red-hot Summertime action! Do you have a large group that wants to go fishing? No problem. We are the only boat in the area that can take more than 6 people on one single boat, so please give us a call as soon as you know your dates.
Tight Lines,
Captain David