How to Rig Your Trolling Strips
Posted on: July 17, 2019
In a previous post, we at Fort Lauderdale Sportfishing showed you how to create trolling strips from mullet. Now, let's put your strips to work! Let's rig them so that you can start trolling rigged baits for offshore species such as Mahi Mahi, Wahoo, Kingfish and Tunas.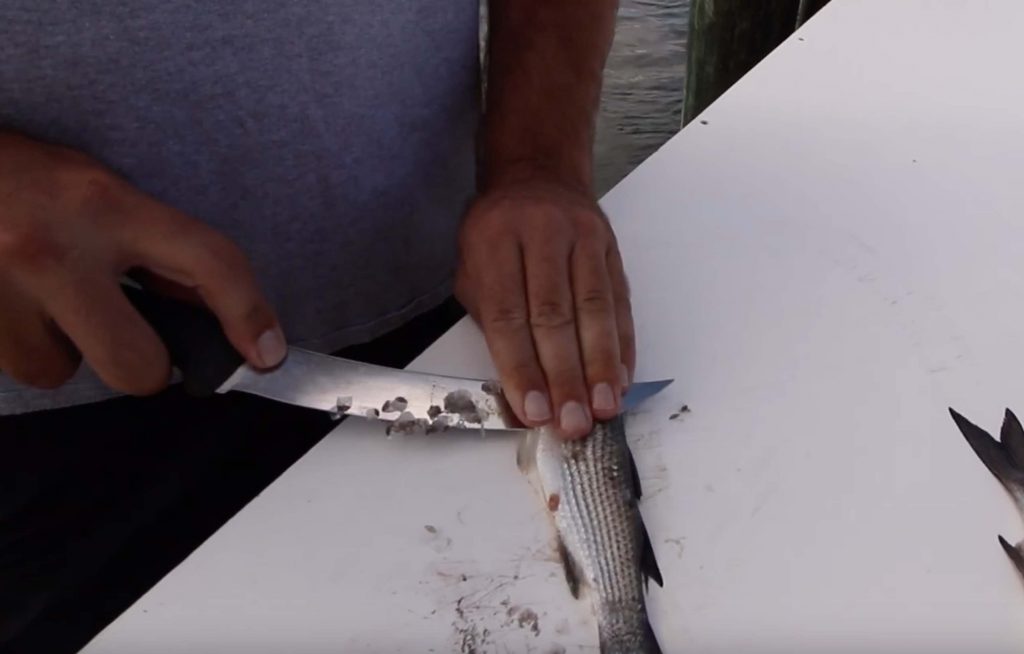 We're going to show you, step-by-step, how to create two (2) strips from a single mullet. Let's get started.
What You'll Need
Monofilament or Flourocarbon Leader Material – or Wire Leader Material
7/0 or 8/0 long shank hooks, including hooks with eyes used for double-hook rigs
Trolling skirts in various colors: pink/white, blue/white, red/black, purple/black
Leader Wheels to store your rigged leaders
Step 1: Create Your Leaders
Create your leaders by starting with 6 – 10 feet of 60 lb test monofilament or flourocarbon leader material. (You can use 80 lb test or 100 lb test if you prefer.)
At one end of the leader, you can create a look that will be used to attach your leader to the snap swivel coming from your trolling rod. You can accomplish this in several ways:
Use a crimp to create a loop
Tie a Barrel Swivel to the end of the leader
Tie a loop knot such as the Perfection Loop Knot
Slide your Trolling Skirt (we show you Sea Witch skirts) onto the leader, with the top of the skirt pointing to the loop end that you just created.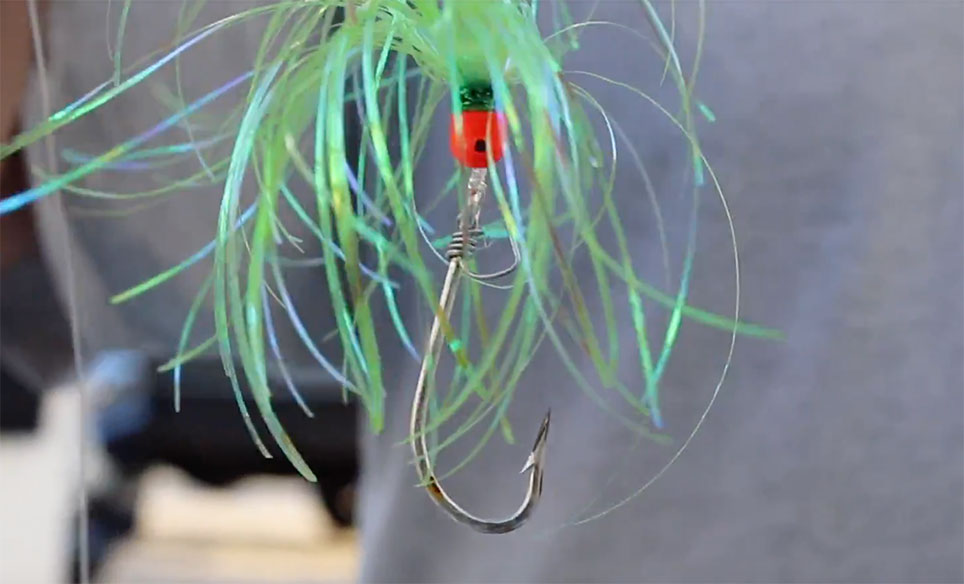 Then, tie on a 7/0 or 8/0 long shank hook using the knot of your choice. Be sure to use a long shank hook with a "closed" eye. Once you finish the knot, attach a second 7/0 or 8/0 long shank hook to the first hook. Be sure to use a hook with an "open" eye. Slide the eye over the shank of the first hook and use pliers/crimping tool to close the eye around the shank.
The last step is to wrap your new rig around a Leader Wheel to store your leader. Be sure to start with the loop end and start wrapping. Be sure to leave the last 12 inches of the leader off of the Leader Wheel as we're going to rig a strip.
Step 2: Rig Your Strips
Take a trolling strip, line it up with your LEAD hook, poke a hole a bout 1 inch from the end of the strip and slide it onto the LEAD hook.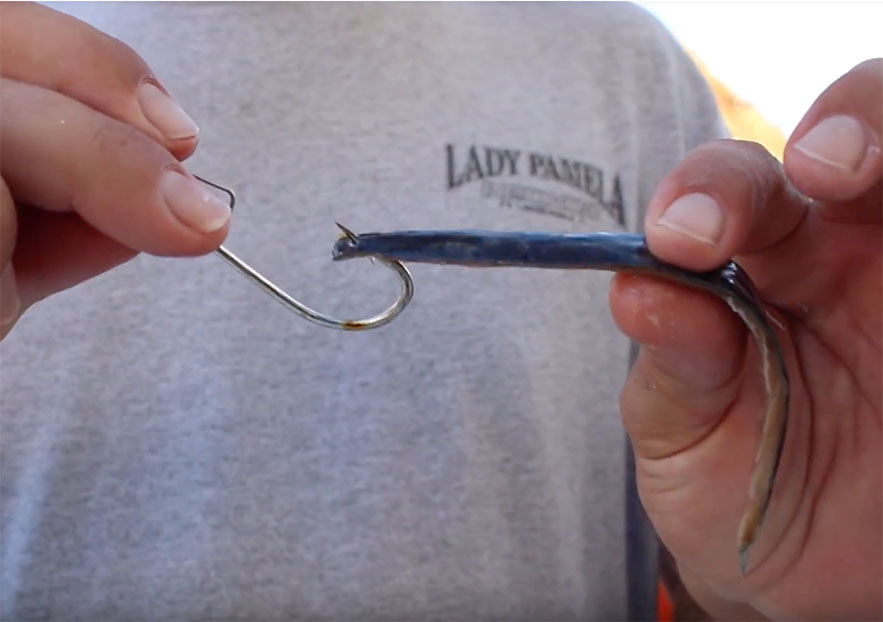 Then, take your trailing hook and LINE UP THE STRIP to rest tightly on the trailing hook. Make a hole in the strip. Then, slide the strip onto the second hook. Be sure to rig it tightly. Otherwise, your strip will spin.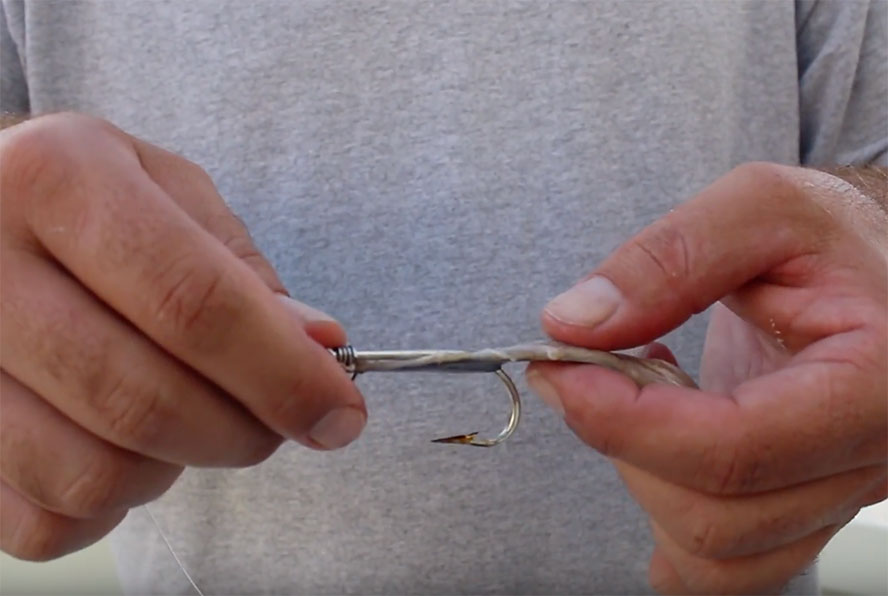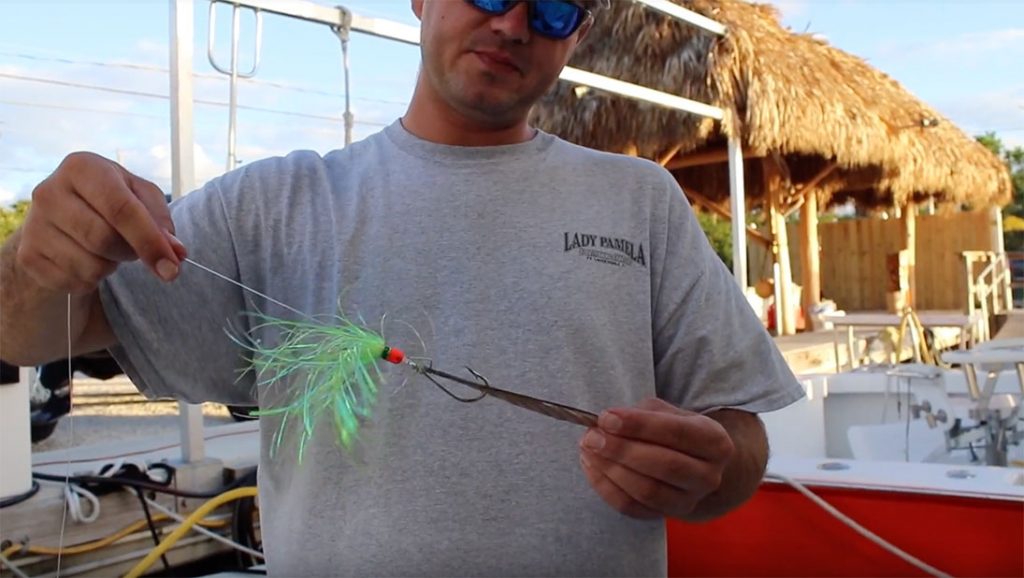 Slide your skirt over the top of the strip. You're all set! Your new trolling strip rigs can be fished "flat" on the surface or subsurface behind trolling leads, planers or downriggers.
Watch the video below to see all of the steps above in action.
What makes trolling strips so economical is that, when created properly, they can be trolled for extended periods without "washing out" or falling apart. They are also quite effective as nearly every saltwater species finds these strips irresistible!
Tight Lines,
Captain David