Great DeepSea Fishing Here Now
Posted on: January 28, 2018
What a week we have had here at Lady Pamela II sportfishing. I am so excited, I am fresh off the boat and wanted to let you know what's been going on. Today we hooked up 8 sailfish between two boats and landed a couple of big wahoos that our lucky anglers will be taking home for dinner tonight. We have also had a few king mackerel and some small mahi-mahi, but nothing really big to write home about.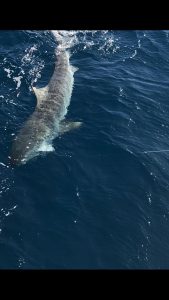 I have to say the shark fishing has been exceptional, with our anglers reeling in two hammerheads in the 6-8 foot range this week. The big catch though, was the massive tiger shark we hooked up earlier this week. This fish was estimated to be nearly 1,000 lbs. which is right at the top end of the size range for this species. Lady Pamela sportfishing has caught a few tiger sharks in the 500-lb. range off the Fort Lauderdale/Hollywood area, but nothing like this behemoth.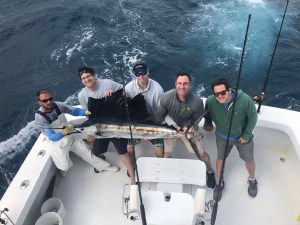 The last time I saw a tiger shark this big I was a snot-nosed 13-year-old that was lucky enough to go fishing with famed Captain Lou Rabin aboard the Bewitched II out of Bimini. That fish was 15 feet long and weighed over 1,000 lbs. The fish we hooked up this week was just about as big, and just as exciting to catch. Fishing is always an adventure because every day is different. Ready to go? Give us a call!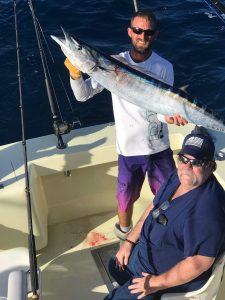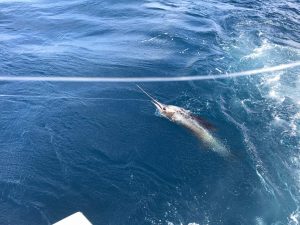 Tight Lines,
Capt. David Ide
Lady Pamela 2 Sport Fishing
954-761-8045
www.ladypamela2.com
info@ladypamela2.com