February Fort Lauderdale Fishing Charters
Posted on: January 28, 2023
February Fishing Report
We are coming into the time of year where opportunity meets preparedness. Many of our bigger fish will be caught in the coming months. The big game sharks, Sailfish, Wahoo and Tuna just to name a few. And most of these fish will be caught within 2 miles from shore.
The great thing about south Florida is how the bottom falls away quickly. Just 2 miles from shore has you in over 300' of water. This makes for a small, concentrated area to target fish.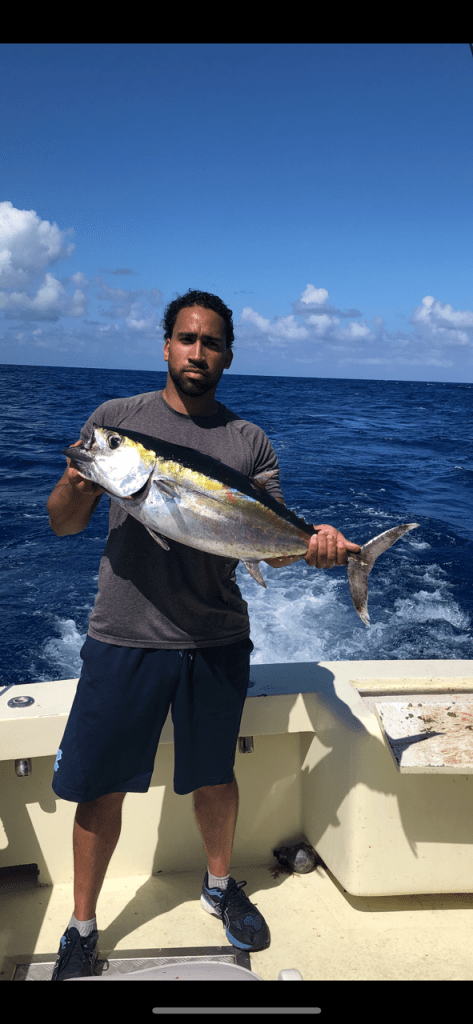 With the water temperatures cooling and the surface water not so hot like summer, live bait plays a bigger part in how we fish. Kite fishing or trolling live bait from the outriggers has those baits struggling to get to some depth. These vibrations attract the bites, and it all happens quickly. Seeing a Sailfish or Dolphin streak across the surface heading for the bait spread is an exciting thing to be seen.
And everything we catch eats the live bait. While trolling rigged baits still has some value, the live fish are what really get things going.
While the sport boats have been doing well with catching fish, so has the drift fishing boat. Snapper, Trigger and other smaller reef fish have been biting well. When the wind blows, some Kingfish and Tuna are also being caught. The main thing is people are catching fish and having fun doing it. Just hope you don't catch a Grouper… Season is closed until May 1 and I hate having to release them. LOL
No matter what your plans, this can be a great time to put some fishing in your visit here in our area. And with the short days, you get the early morning bite on the AM trip and the late afternoon bite on the PM trip. So sleep in if you wish, you'll still get the bite.
Captain David
954-761-8045
www.ladypamela2.com