Fall Transition Started Early – Hurricane Irma Update
As we get ready to close out September and start our fall season, we are rigging up for the welcomed transition and my favorite time of the year. We are geared up for sailfish on the kites, big kingfish on the troll and excellent bottom fishing.
The fall mullet run kicked off like a switch as soon as Hurricane Irma brushed our coastline. This has brought many gamefish including tarpon, snook, bluefish, big jacks, spinner sharks, blacktip sharks and much more!  The run should last another 4 weeks or so.
We are happy to report that we made it through Hurricane Irma completely unscathed.  Unfortunately many of our friends in the Keys did not fare well and we wish them the best in the rebuild process.  We are confident the keys will come back stronger than ever.
Check out the Lois Ann riding out the storm: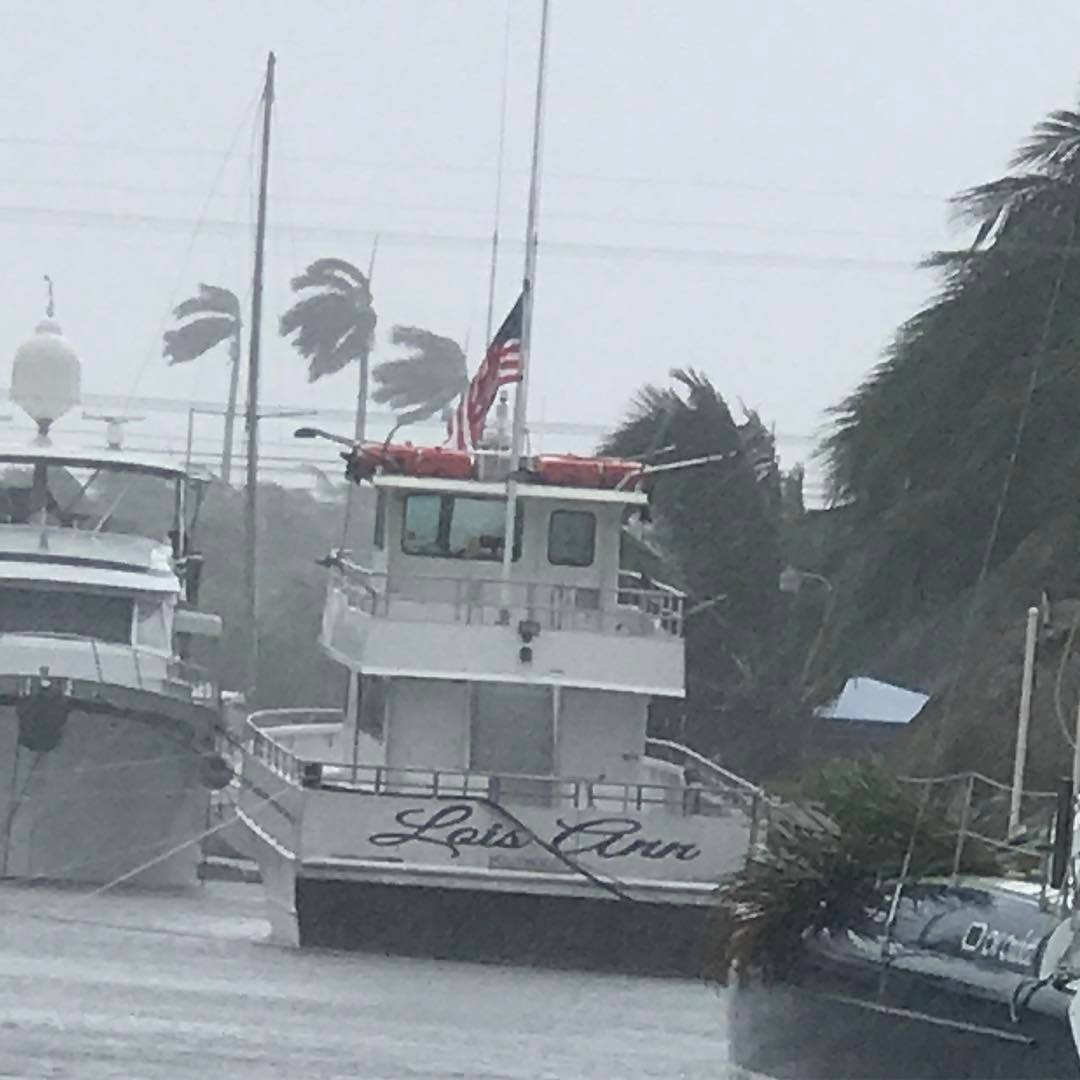 And here is the LP1, completely safe.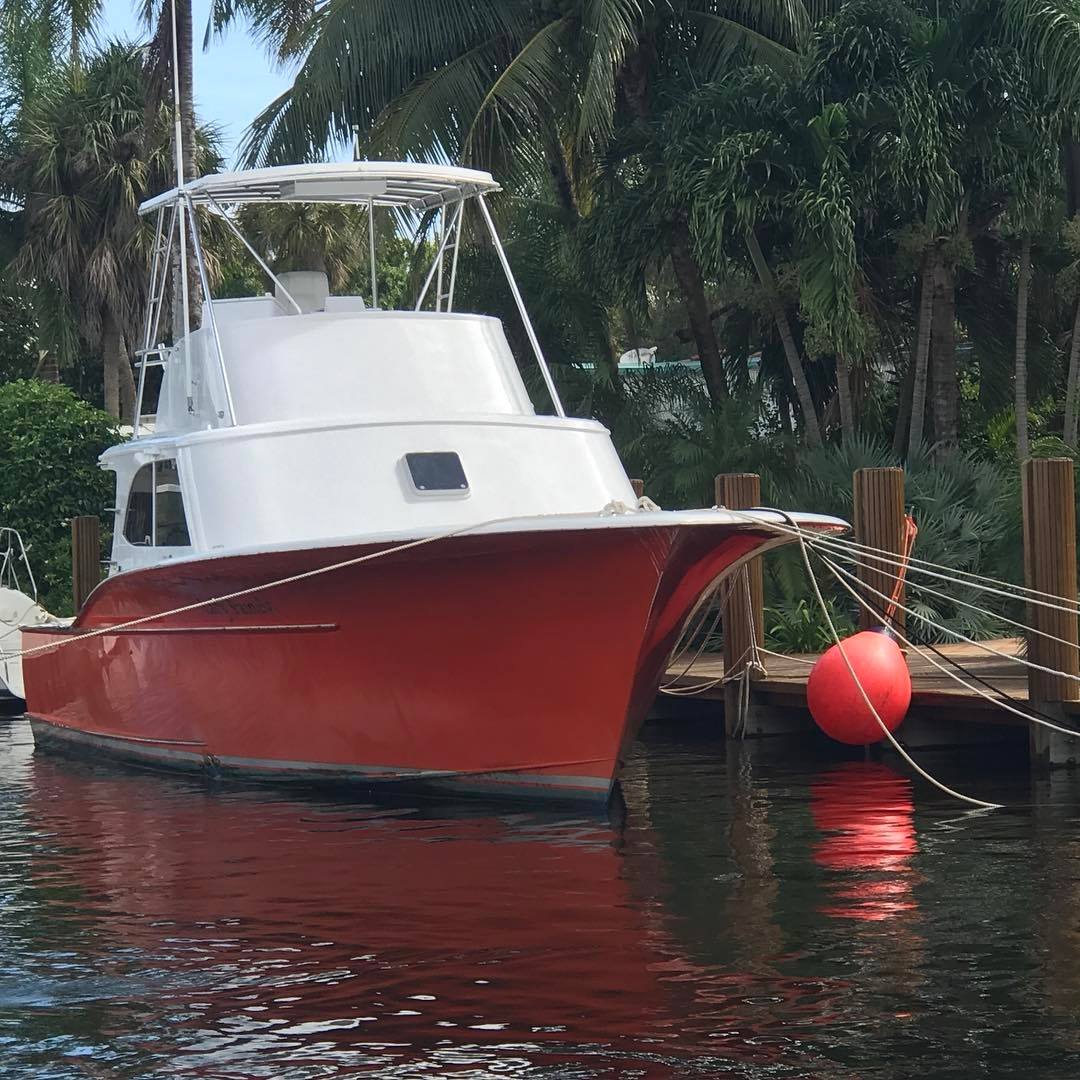 Although the tropics have been very active as of late, the fishing has been phenomenal along with very calm seas. The highlight of each day continues to be the mahi fishing.  This has been some of the best mahi fishing in at least 5 years.  We are finding a lot of debris from the storms and most of them have been holding schools of mahi.  From schoolies to gaffers as well as small wahoo, we have got our limit several times.  Once we find the debris, using live bait has been best.  Check out this beautiful mahi caught my our junior lady angler.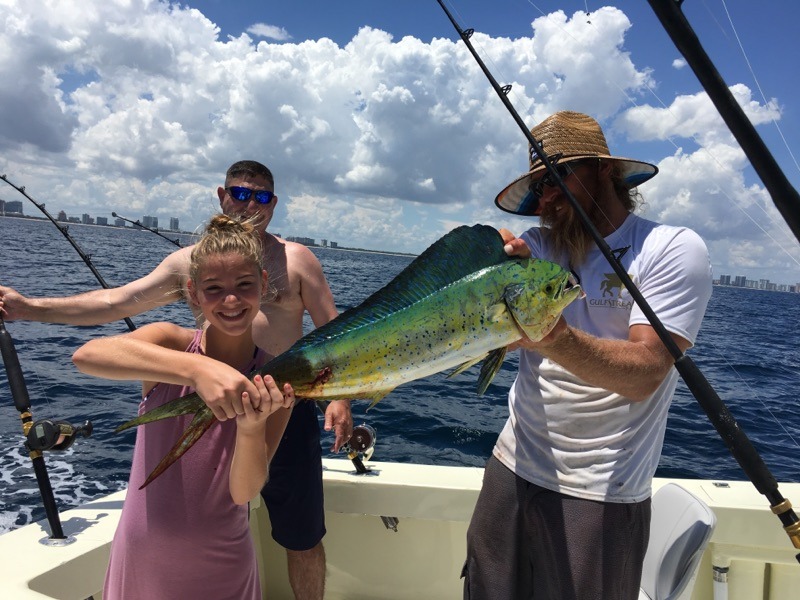 The bigger fish have been caught trolling and under frigate birds.  With all the debris out there, the frigates have generally been on the larger fish.  Trolling dolphin lures has put us on the bite and if they are picky we have live bait ready to go.
The triple tail have also been hanging out on the debris.  Using a small hook, light leader and a live bait will get the job done.  Check out this one sitting on a palet just before we hooked it up.  The meat is absolutely delicious and in my opinion even better than the mahi.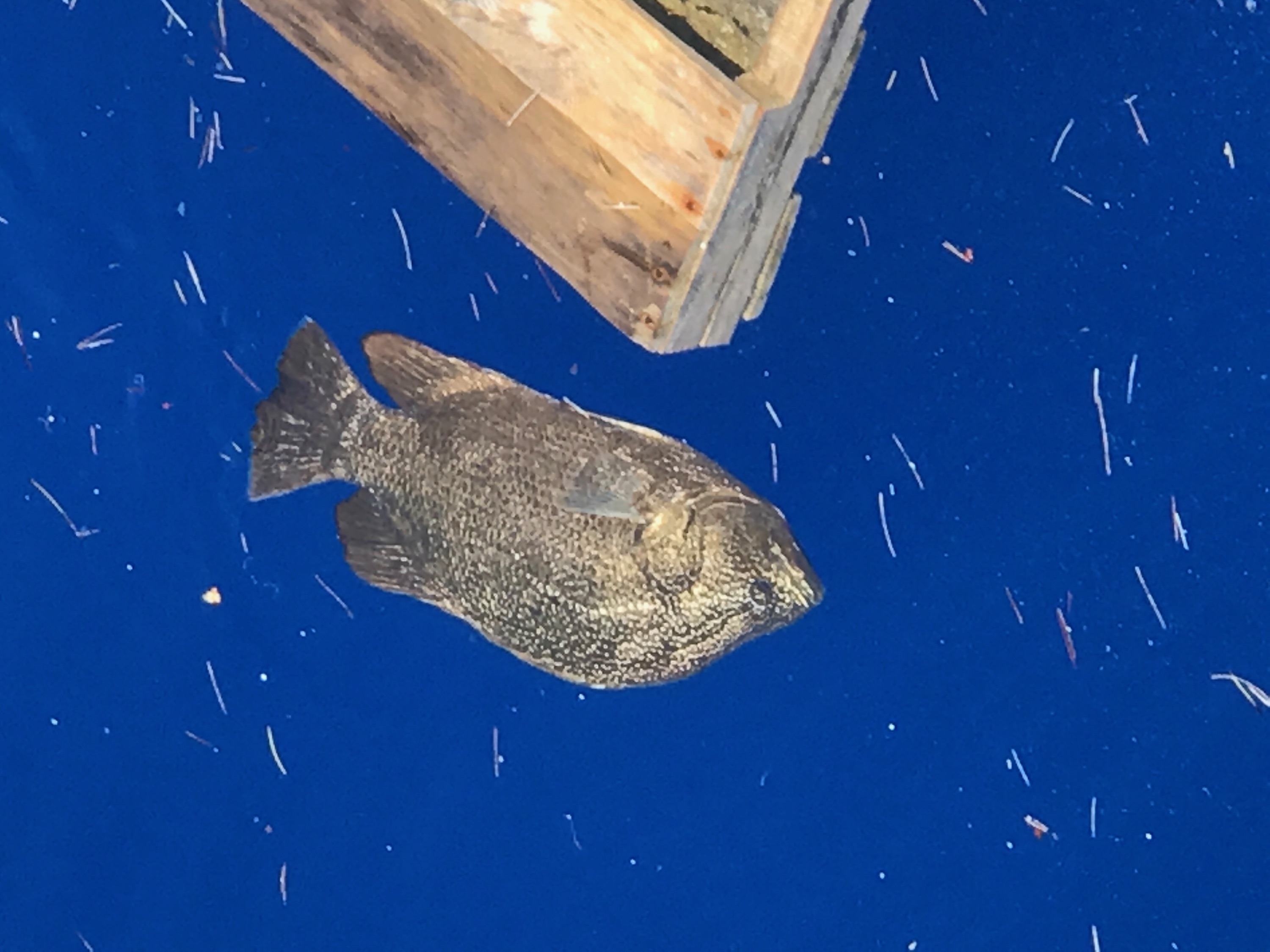 Coming inshore to the reef, we are seeing a red hot kingfish bite early in the morning.  Trolling bonita strips has been the most effective with the calm seas and north winds.  This allows us to cover more ground in order to find out where they are staging.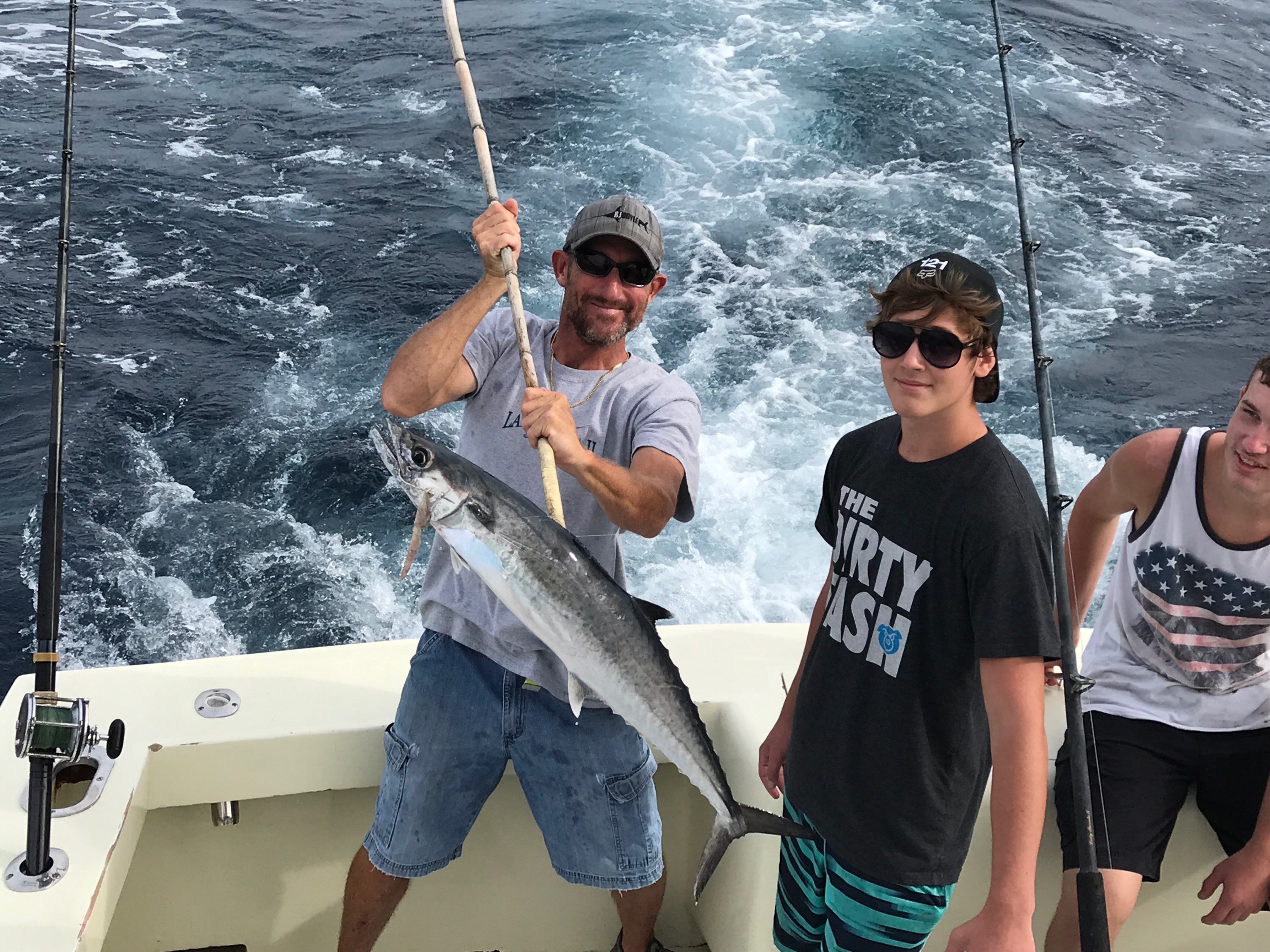 If you are in town, I recommend a 6 to 8 hour trip to give yourself more opportunity to experience both mahi and king mackerel fishing as they require different methods and usually different depths.
Check out the catch from this group.  They did great reeling in nice kingfish all morning and even got a nice blackfin tuna.  Great job guys!
We are also getting some nice grouper on the deep rod, check out this nice one!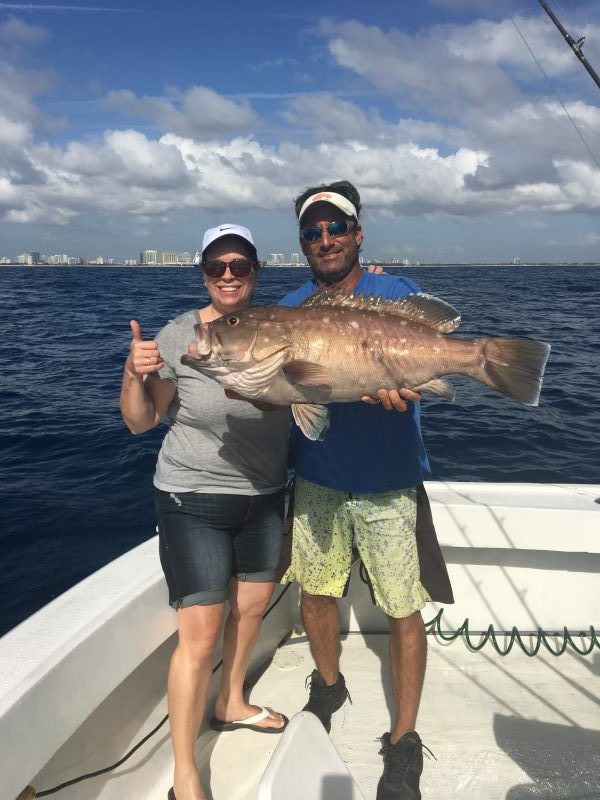 Heading in to the reef, the drift boat has been crushing the Yellowtail snapper! The night trips have been the most productive for the snapper as we anchor and chum, as well as give you 1 extra hour over our competitors.  This allows us to get to the spot and establish a good chum slick while waiting for the snapper to show up to give you the best opportunity at catching more fish.  The nights that there is good flowing current, the better the fishing usually is.  As the temperatures begin to cool down, I expect the snapper fishing to get even better.  Remember, we provide everything, all you need to bring is your food and drinks.
Check out this nice bucket of yellowtail for one of our anglers: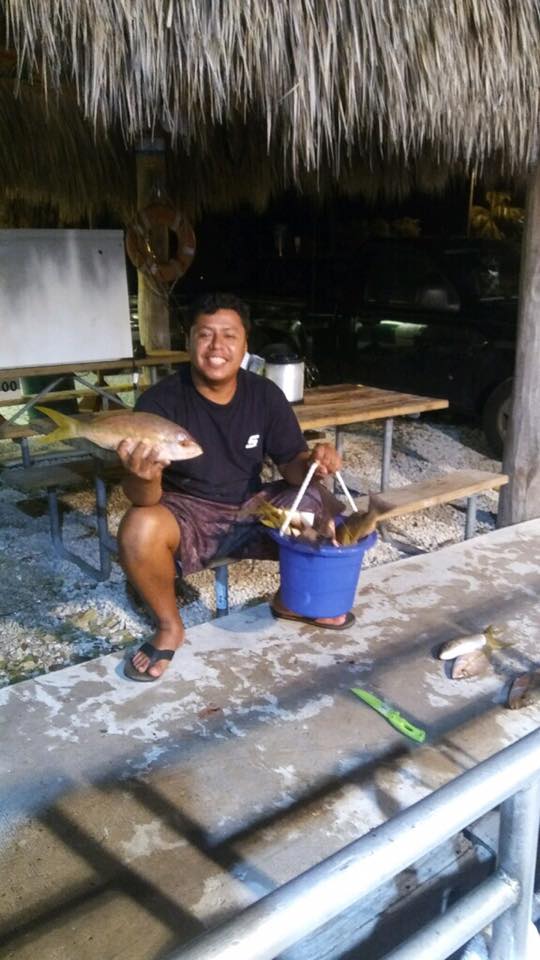 Nice mangrove snapper!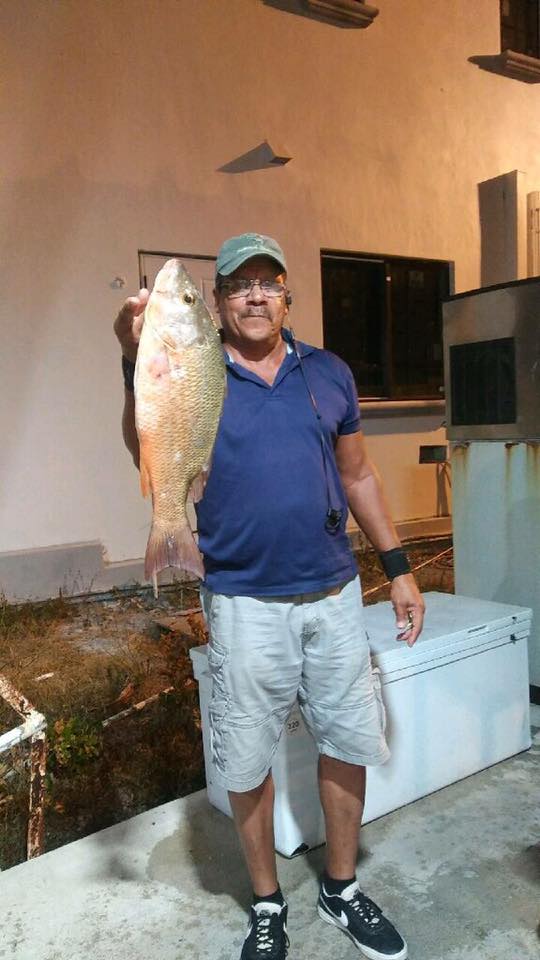 And here is just a mess of snapper after our trip.  We aim to do this every trip!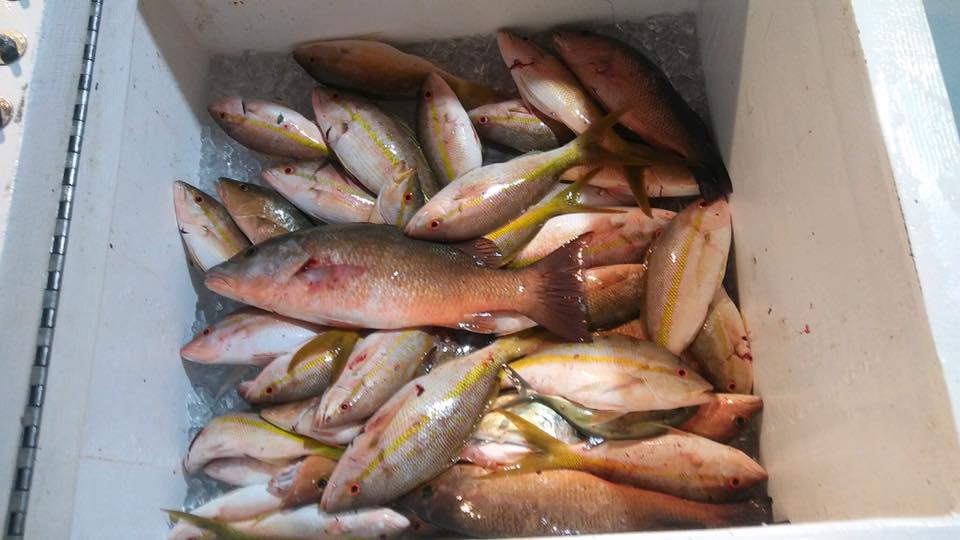 And more…
That's the report for now.  We are booking up our October and November fast. If you are looking for a private fishing trip, I recommend you reserve your date online right away.  If you are looking to go drift fishing, we run 3 trips daily.  Let's get out there and get on some amazing fishing.
Tight Lines,
Captain David