Fall Fishing For Sailfish, Mahi, Kingfish & More!
Posted on: November 8, 2017
The end of this week has produced some impressive wreck fishing for Lady Pamela II sportfishing, as we have been landing a bunch of grouper, including blacks, reds, and gags on the shallower shipwrecks. We have been targeting these groupers using live mullet, live pinfish, and goggleyes dropped over the wrecks and debris fields in the 200-foot range. Almaco jacks in the 20-30 lb. range showed up on one particular wreck, with our anglers boating a half dozen nice-sized fish. Contrary to most jack species, the Almaco is an excellent eating fish.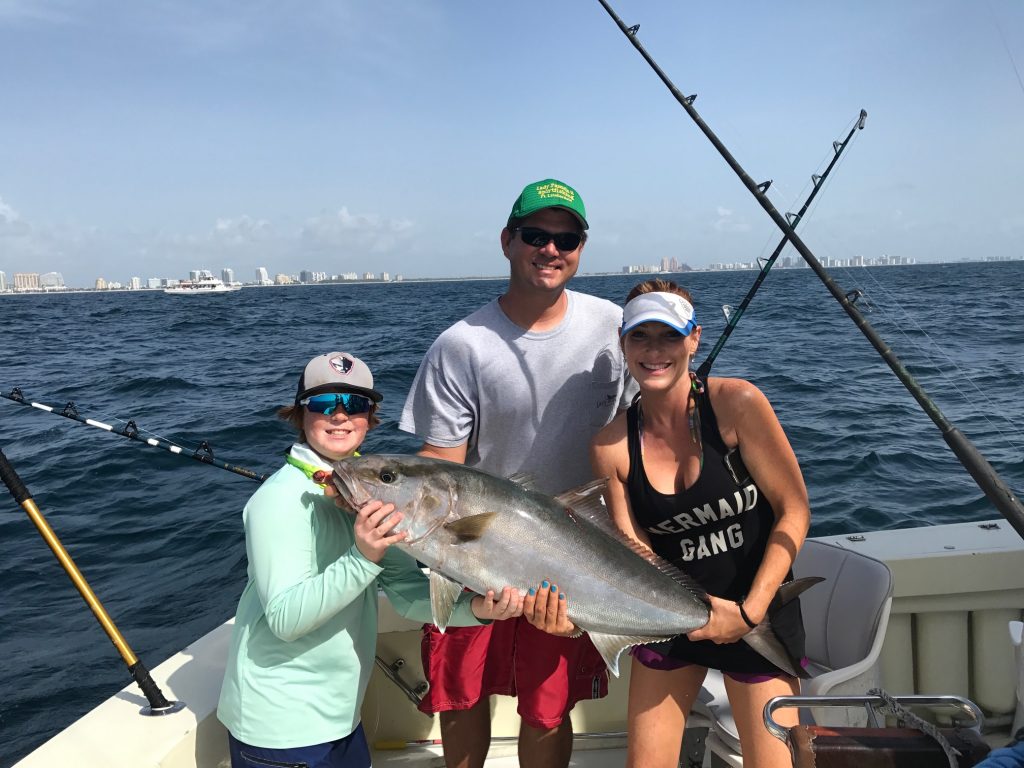 The Lady Pamela fishing highlight this week though, was an afternoon trip that started offshore then moved inshore for some tarpon fishing. In a couple of hours offshore our anglers caught two nice gaffer mahi-mahis, one small mahi, three barracudas, and four kingfish. Not too bad!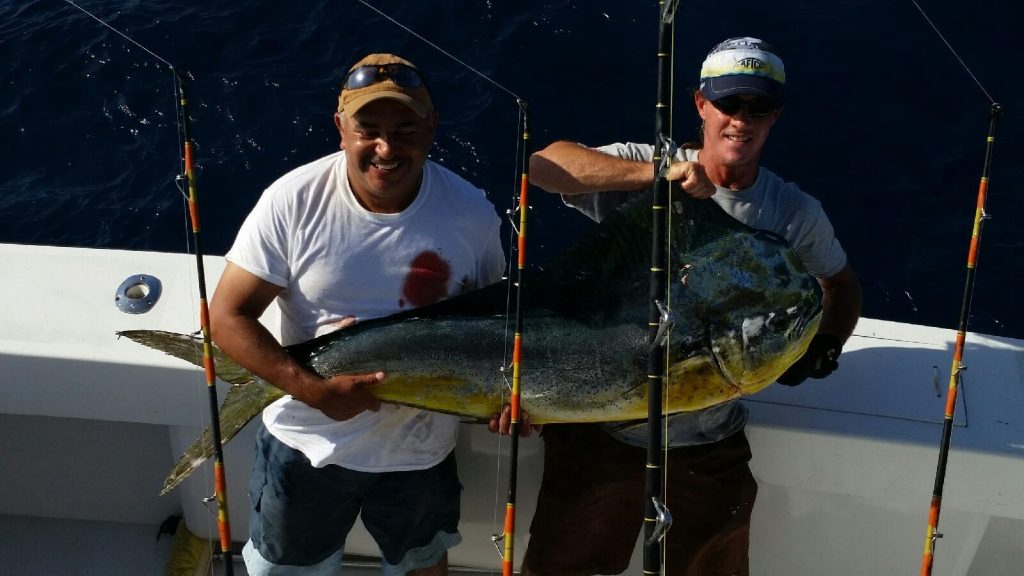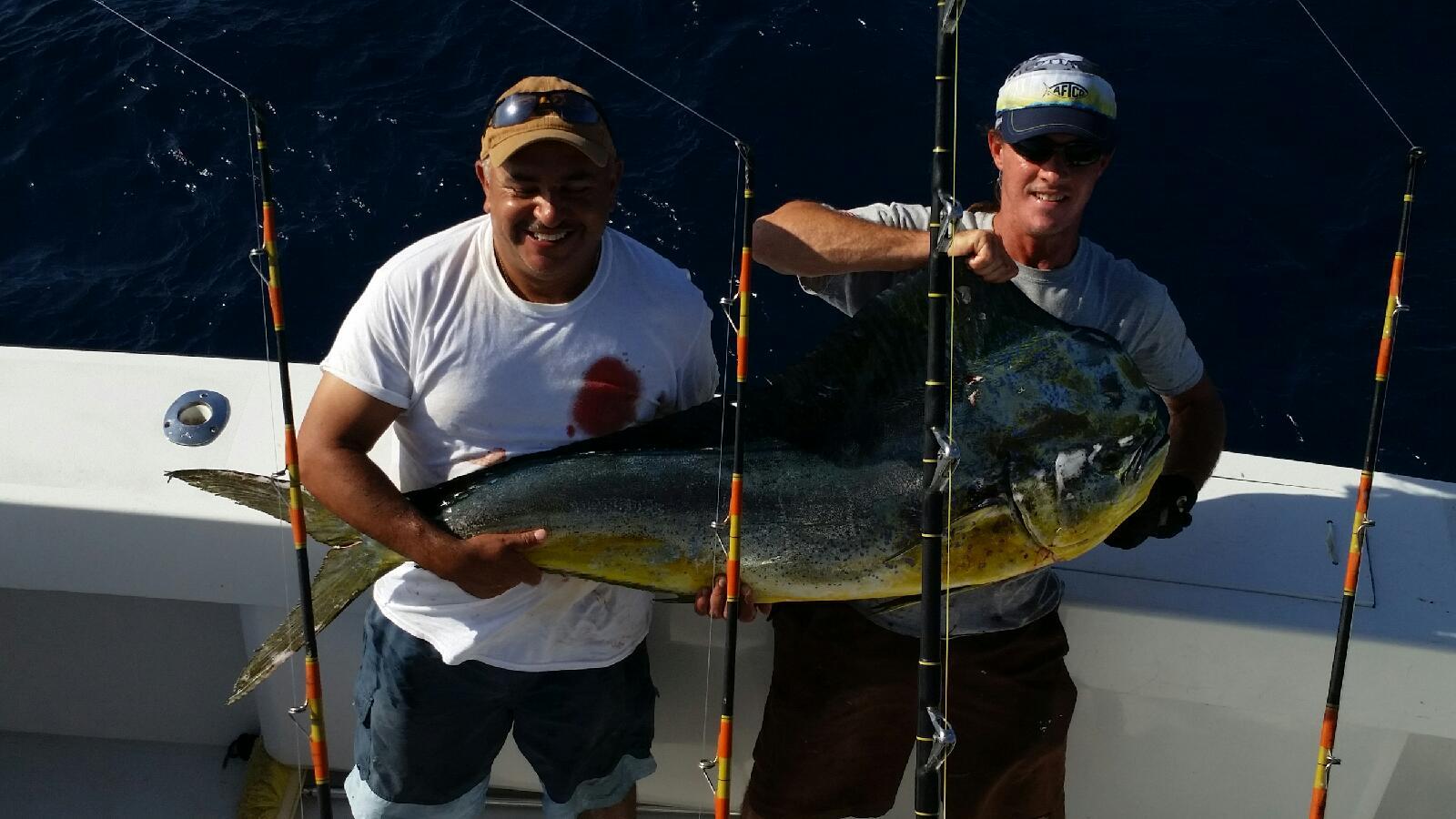 Next, we headed inshore to try to get our anglers a hook up with a tarpon. This group of anglers, from Orlando, Dallas, and Atlanta, have been out with us a few times trying to catch tarpon. Using live bait, we waited for the tide to change from outgoing to incoming. Once the incoming water started moving, we got our first bite, and it was a giant fish, estimated at between 120 and 135 pounds. This monster took several impressive jumps that we filmed on video, and within 20 minutes we had the leader and got a clean release. The mate set out the live baits again, and within 30 minutes we were fighting another tarpon in the 85-95 lb. range. This fish was smaller, but was much tougher, as it took our guys nearly an hour to get the fish to the boat for another clean release. Believe me, our out-of-town visitors were tired when we got back to the dock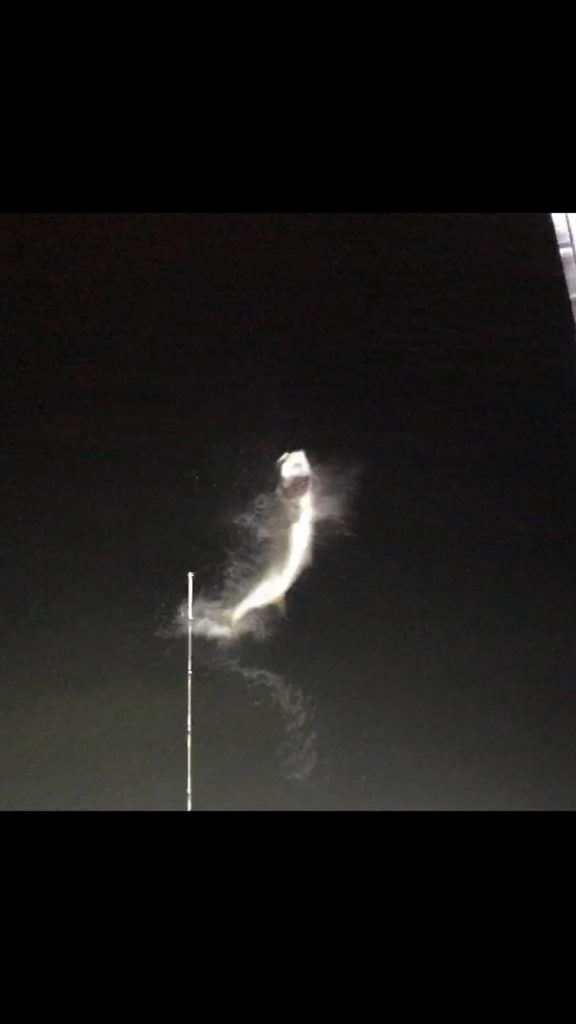 Tight Lines
Capt. David Ide