Bring Your Soy Sauce, We Are Going Tuna Fishing!
Posted on: April 23, 2017
Now thru the end of June is absolutely my favorite time of the year for Fort Lauderdale Fishing. We have a wide variety of species hugging the area looking for baitfish including some of the best sushi in town, blackfin and yellowfin tuna.
While Yellowfin tuna are a bit rare in our area, we have been getting them on the kite baits and many of our friends in Miami have been getting them in bigger numbers this year than past years.
Blackfin Tuna, however are plentiful and just as delicious when eaten fresh. They stay in our area for next 2 months before continuing their migrations to the Florida Keys. The best way to get Blackfins is on live baits using small hooks and 30-50lb mono leader.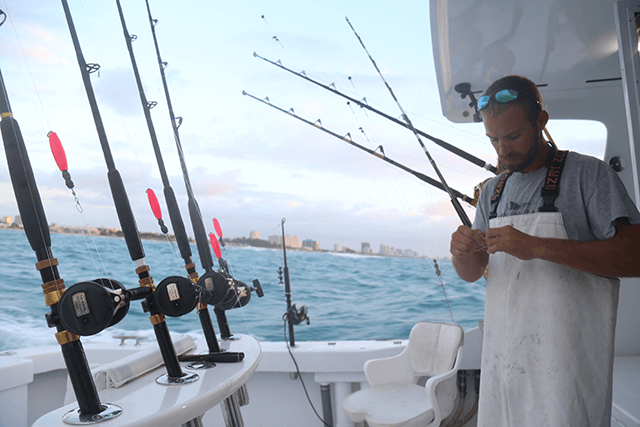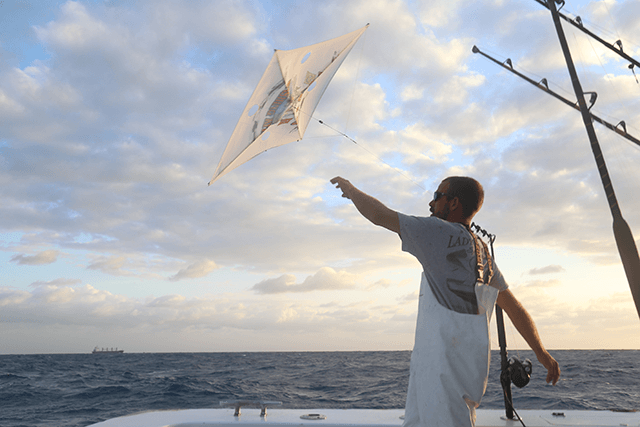 Check out this awesome 30lb blackfin our angler got while kite fishing.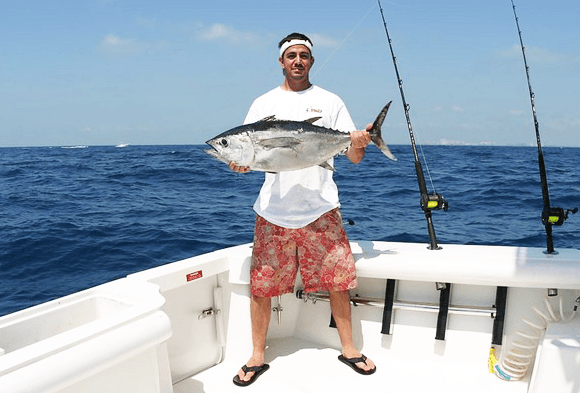 We bleed these fish immediately so that you may take home you fresh tuna and prepare how you would like.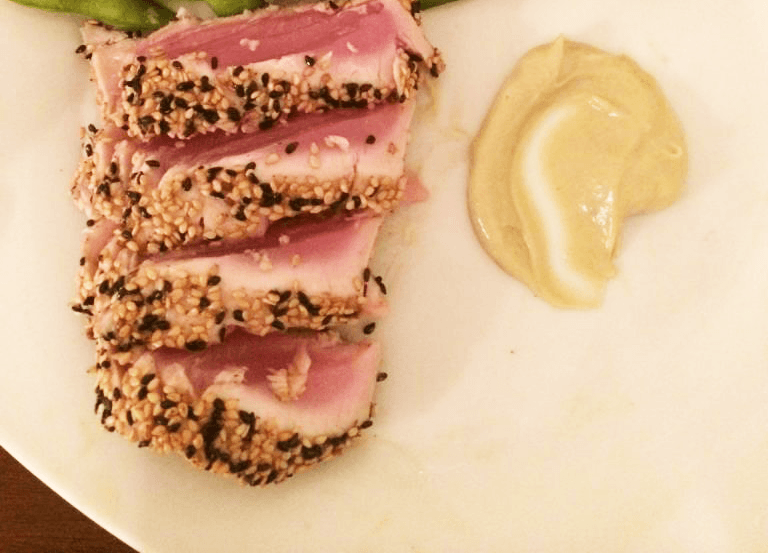 If you would like to target Yellowfins with us in the Bahamas now through the summer is your time to get over there. We use our radar to find flocks of birds in the middle of the ocean and usually the tuna are not far. By chunking dead baits or live chumming, we get bites quick.
Here is an awesome yellowfin we got into off the Bahamas.

While tuna fishing, we catch a variety of other species including mahi, sailfish, wahoo, bonito and cobia.
That's the report for now. The rain has left our area and the winds are dead calm. We look forward to calm seas, sun and great fishing this week with our customers.
Tightlines and Good Fishing,
Captain David