Big Mahi and Lots of Kingfish On The Reef
Posted on: January 17, 2017
As I write this I am sitting at the dock and have noticed the flags are standing still. Finally it is calm! It seems like the wind was going to blow forever, but I am happy my customers this week get to experience calmer seas and good fishing.  With all this wind, there has been current too, and that means the fishing has been really good.
While each day has been different, the one thing that has been consistent has been the Kingfish bite on the troll and on the kites. Seems like this one of the best kingfish seasons I have seen in about 5 years.  If you have never caught a kingfish, they are known from their screaming first run right off the bat.
Also recently, we have seen an influx of mahi on the first and second reef.  We have had some awesome fish pushing over 30 pounds lately and just when we think we have caught the biggest mahi of the season, we go ahead and get another bigger one.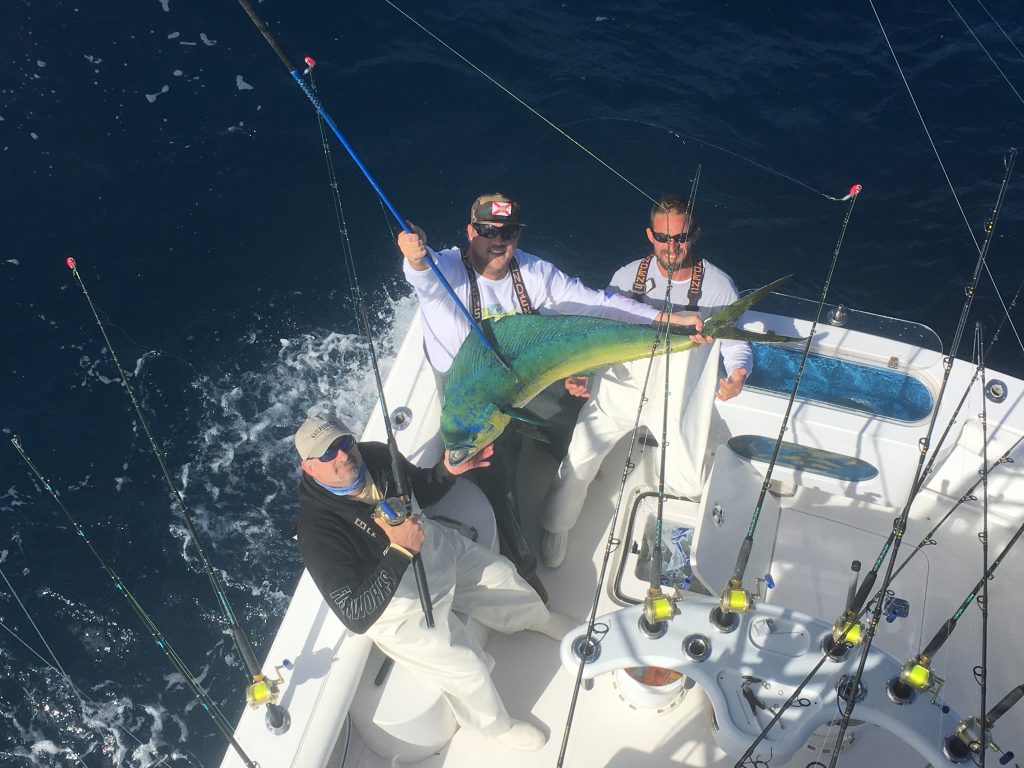 For those looking to get out this week, I have several openings and some great deals starting at just $35.  Whether you are looking to take the kids fishing or put some meat in the cooler, we have great fishing for everyone.
Tight Lines,
Captain David