The Big Fish Are Moving In, Temps Are Dropping.
Posted on: September 14, 2016
Well, we braved the summer heat and although we had some great catches including an unusual about amount of big wahoo, I look forward to what the fall season brings.  As I leave the dock this morning and pass through Port Everglades inlet, I can sense that fall is in the air with just a subtle drop in temperature.  Every degree that drops, means more fish are coming down from the north in search of bait and warmer water temperatures.  Lucky as that we have this great fishery just a couple miles off our beach.
Last week was absolutely incredible on sailfish.  We had some mornings with over 10 shots on the troll and even better when we got the kites up with live bait.  The fish were feeding on a very hard edge of current where the blue water met the green water.  This acts as a funnel of bait for big game fish and we troll up and down this edge or put kite baits right over it, depending on a few variables.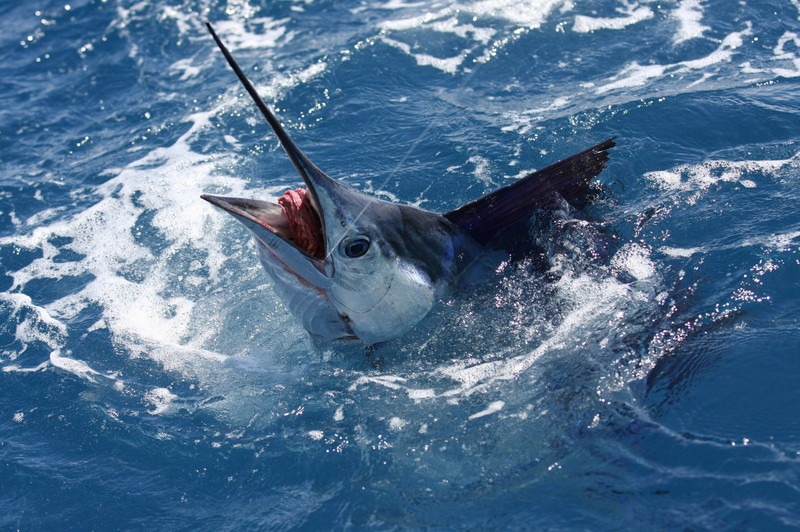 Here is a look at a sailfish our group had on a few days ago:
This leads me to believe we are going to have an amazing fall and winter.  It is very possible that the recent tropical storms mixed up things early, but we will take it and work hard to put all our customers on this great fishery each day out.  The best fishing is going to be on NE winds for the sailfish.
We have also been getting some big kingfish while on the troll in about 100 feet of water.  The water has been a bit mixed up, but the kingfish don't seem to mind as they have been crushing the baits and screaming line off the reel.  We had one fish about 45 pounds this week.  Check out the teeth on these.  Our charter was all Peruvian and they asked us to sushi up the kingfish immediately for the highest grade Peruvian Ceviche that they would be preparing later that day.  We were lucky enough to get a big batch of it and it was absolutely incredible. Probably the best way I have had kingfish to this day. Thanks so much guys!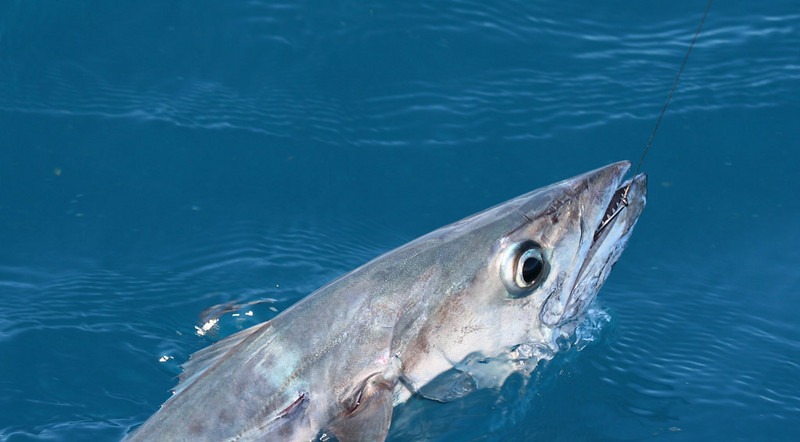 Here's another smaller kingfish: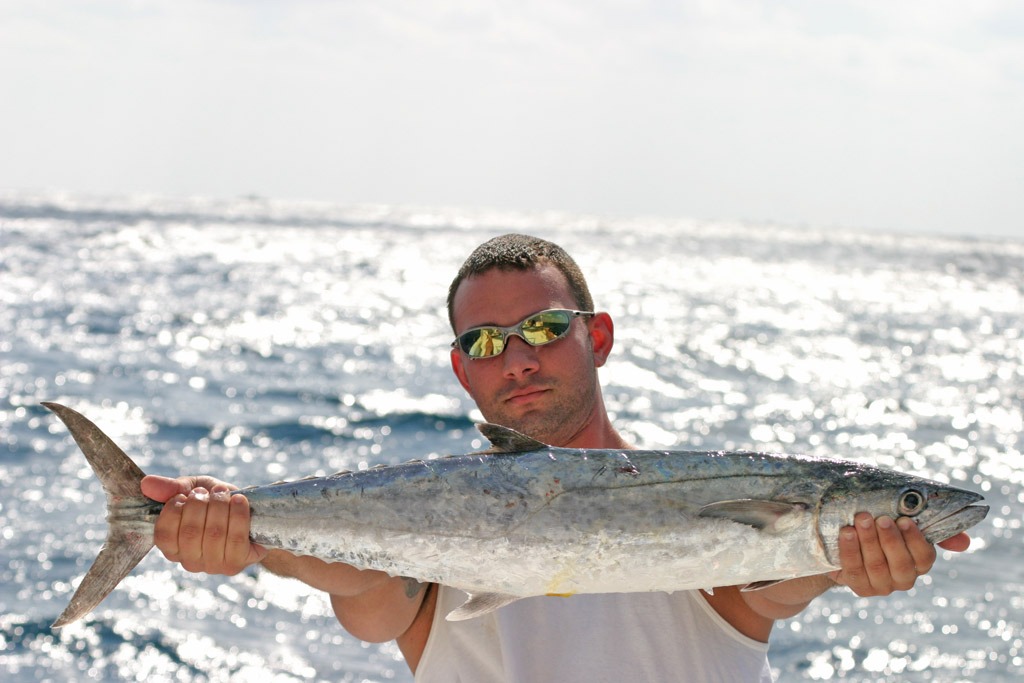 On the inshore tarpon trips, the fishing has picked up big time for the mullet run in the past 48 hours.  We are seeing thousands of finger mullet in the area coming through our inlet and settling in the local creeks.  The tarpon are on the smaller side right now as well as the snook as I'm not convinced the big fish are here yet, but that could change every single night.
However, things are really looking up, its cooler and the bait is pushing so its only a matter of time before we get into some consistent tarpon fishing.  I am currently offer 3, 4, 5, and 6 hour evening tarpon trips to see this amazing fishery, so just give us a call to book you trip.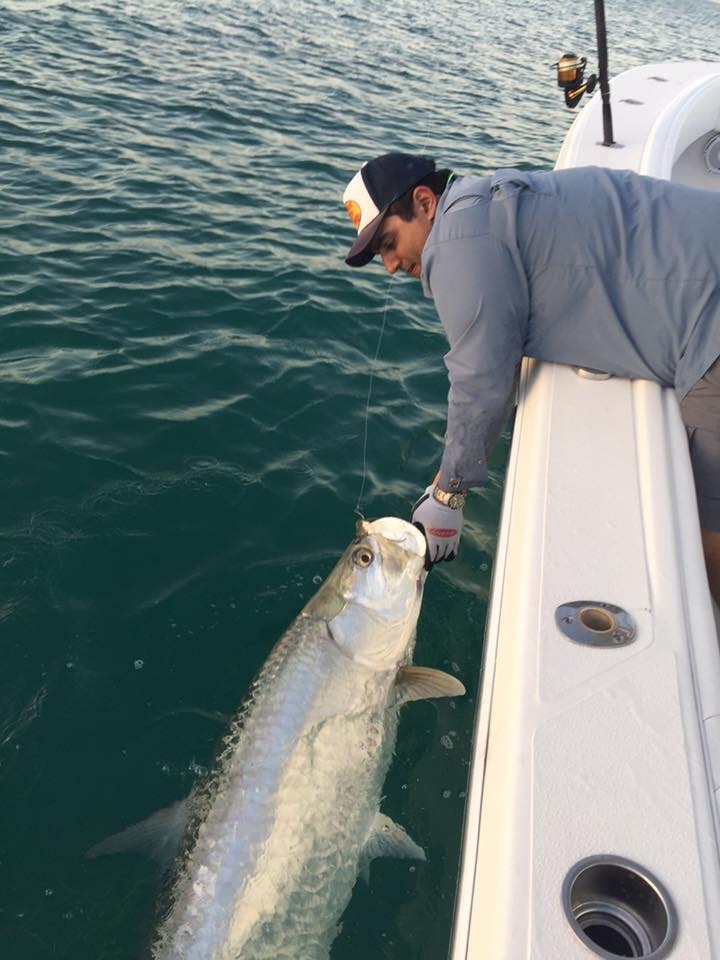 On the drift boat, we have been doing mostly morning and evening trips.  The mornings have been decent with snappers and some kingfish for our anglers that are vertical jigging.  On the evening trips, we have been doing much better the days there is strong current as our chum draws in a ton of baitfish and also predators.  We have been catching big muttons halfway into the trips as well as yellowtails and mangroves.  We did get a nice grouper as well on a recent night trip.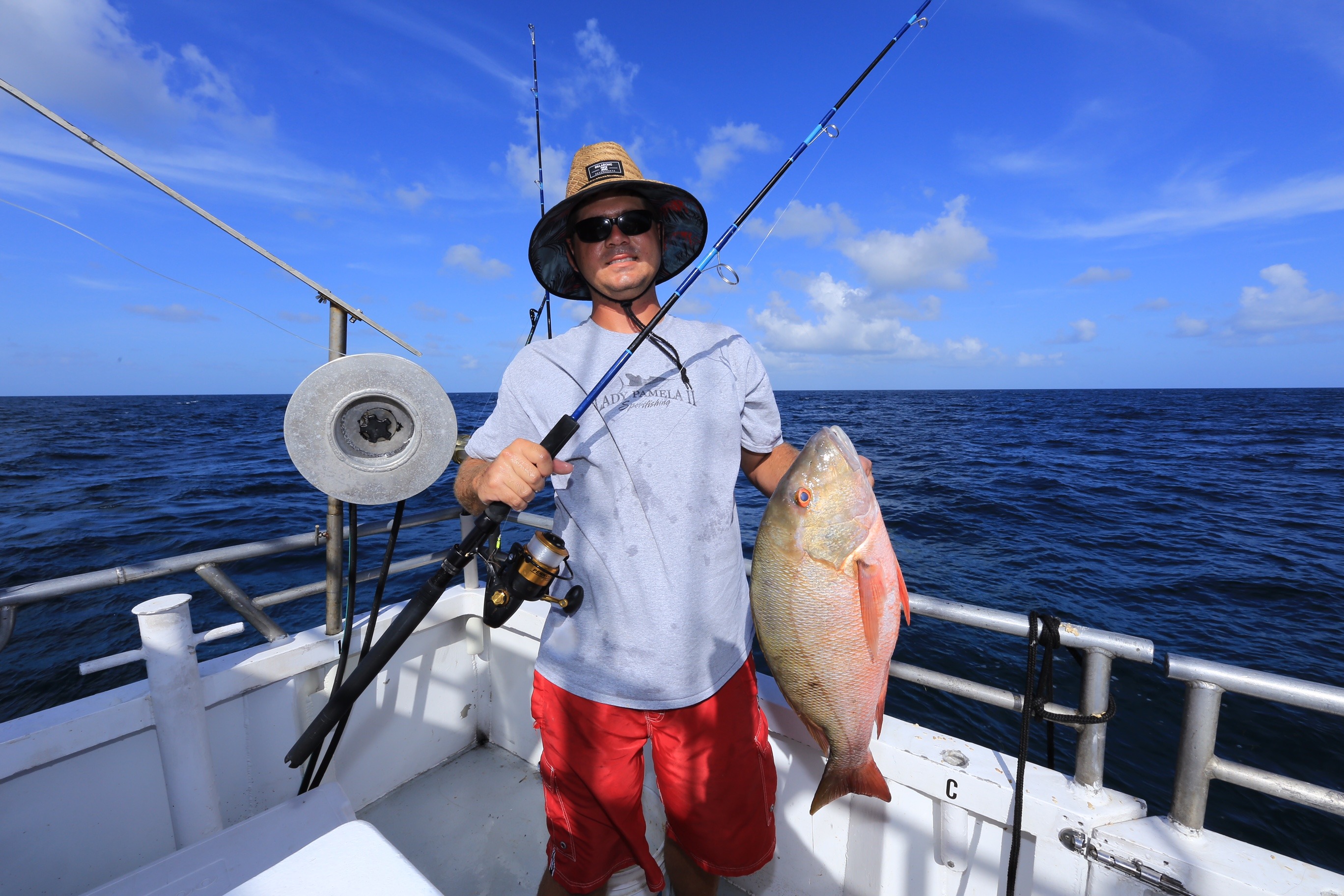 That's the report for now. Stay tuned for my next video report next Friday as we are fishing all day every day until then.We are running some awesome specials now for those looking to go on a shared or private sportfishing trip.  With rates starting at just $35 on our drift boat, I have something for everyone looking to get out and experience the fall season deep sea fishing in Fort Lauderdale.
Tight Lines
Captain David