Best Year Of Dolphin Fishing Continues
Posted on: August 26, 2017
It has been a blessing this year for myself and my customers to be on such a hot mahi mahi bite.  If you find any signs of fish, they are usually there.  Weedlines, birds and floating debris have all been holding fish and they are in close.  On some days we are having to search more than other, however when we find that clue, it isn't long before we have a fish on.  Just check out these awesome weedlines that have been in our area partly due to the Southeast winds.  Notice how calm the seas are as well.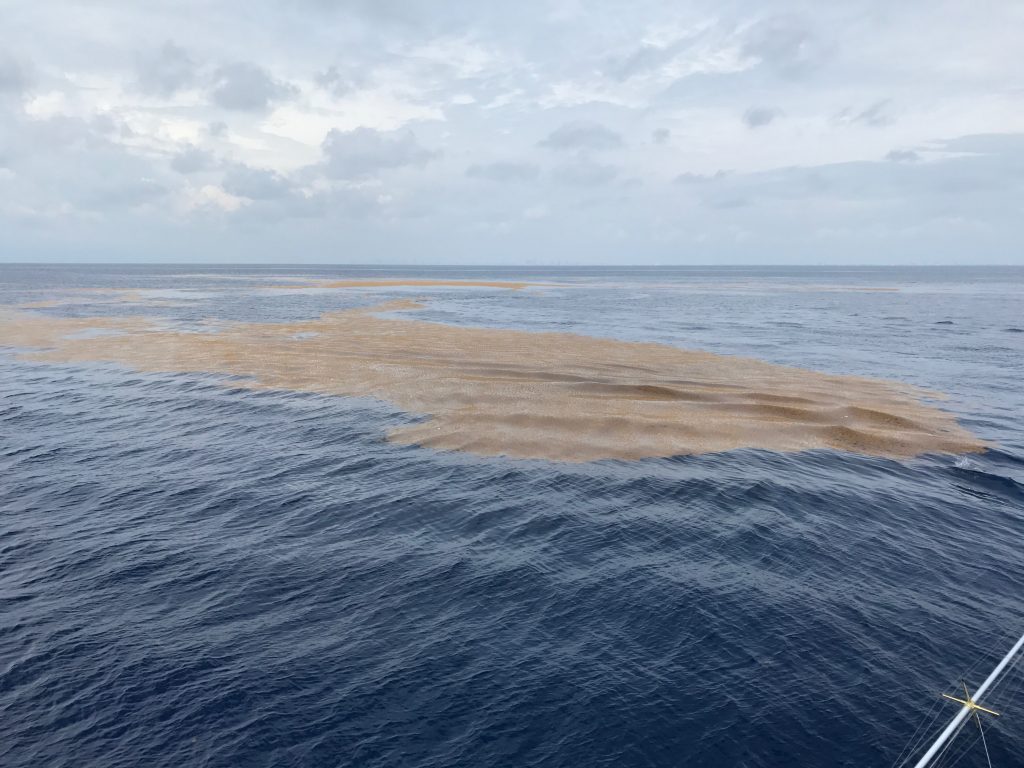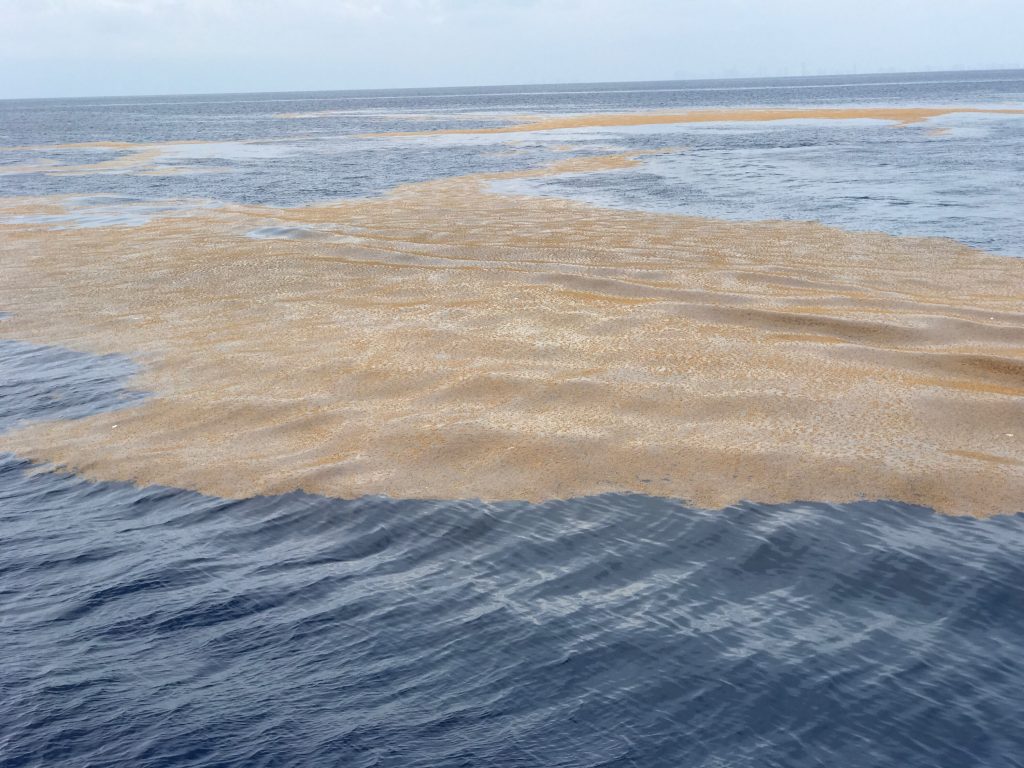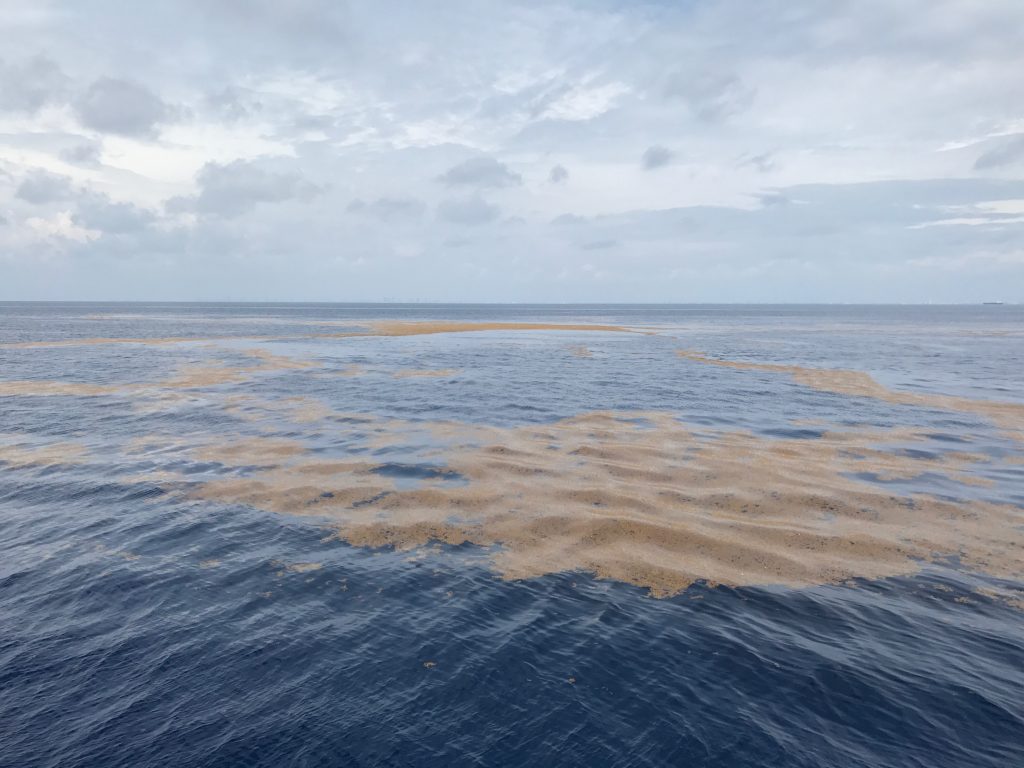 Finding weed patches like this has been a sure bet and our anglers have been having a blast on light tackle with fish between 5 and 10 pounds.  We are safely releasing the small ones in search of bigger ones, however our customers are always welcome to keep all fish within regulations.  A mahi has to be 20 inches.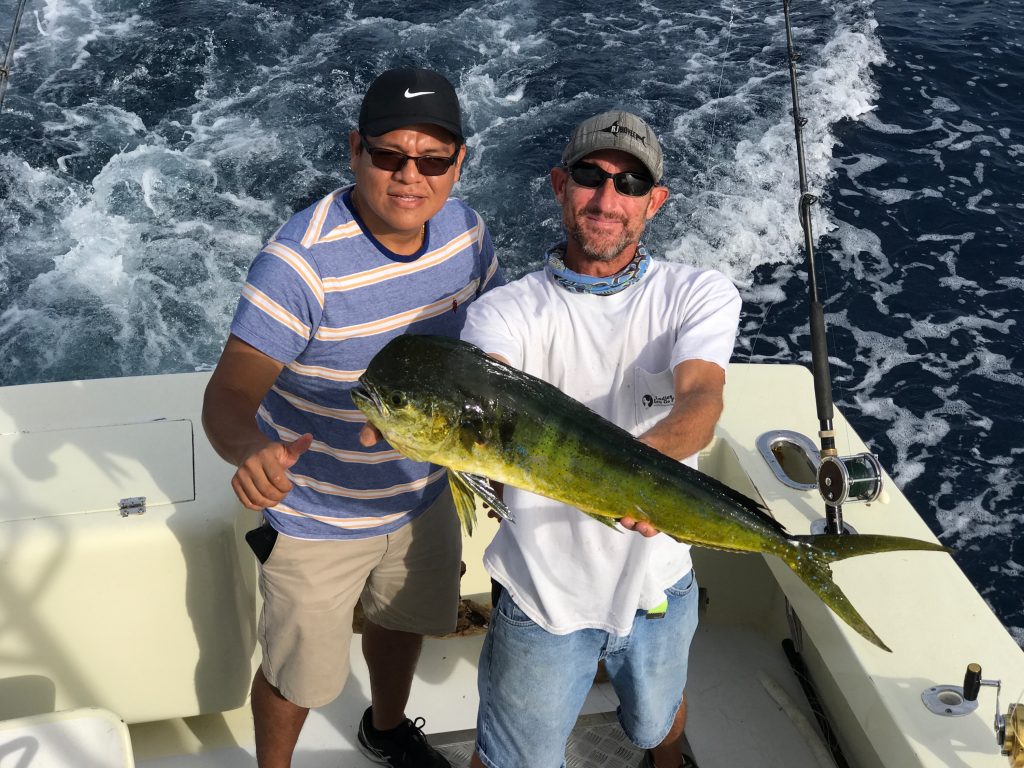 Our groups have been doing a great job amongst the cockpit chaos when we have doubles, triples and even quadruples on the line.  It is often we have schools of 50 fish behind the boat and as a very fast growing fish, they will fight for the food to keep up with their appetite.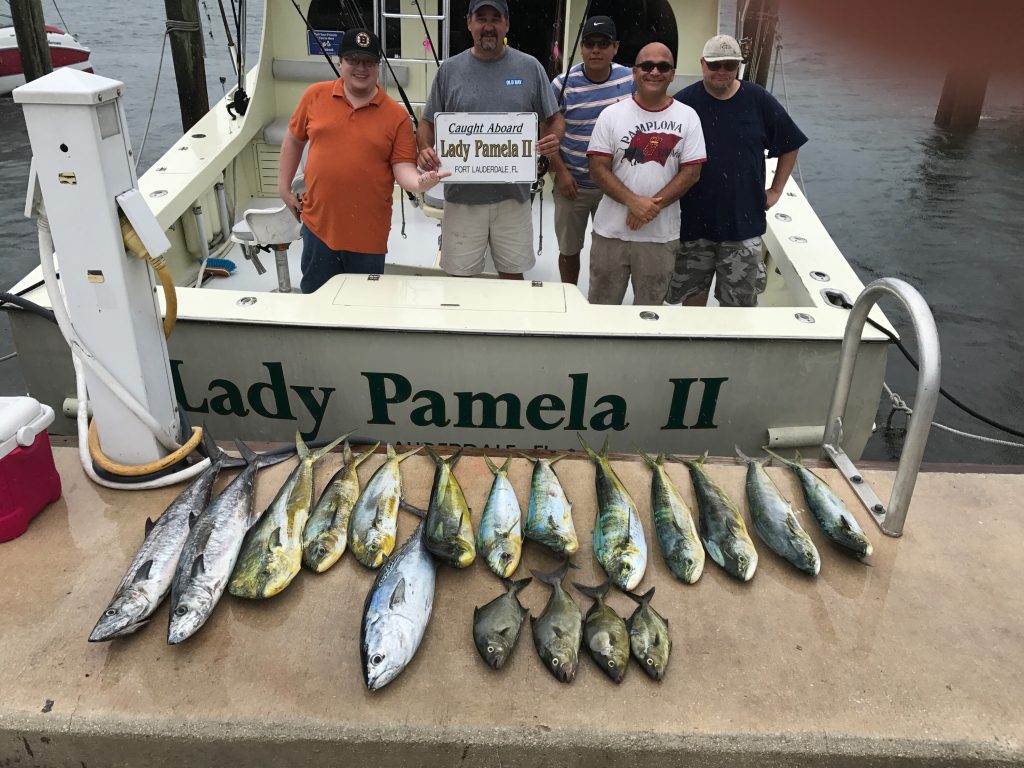 Once getting enough dolphin, we have been heading into the reef to add different species to the fish box.  Kingfish has been the story as well as bonita.  Slow trolling live bait or trolling bonita strips on the planers has been working best.  Since it has been so calm, covering ground has been the key unless we find something that is obviously holding fish.
The drift fishing was slow last week, but started to turn around this week with the rain.  The cooler water temperatures helps to get fish moving and coming up in our chum slick better on the night trips.  During the day there has been good amounts of snappers, triggers, kingfish and porgies.
That's the report for now. I am here at the marina getting ready for the afternoon trips. Come on by if even just to say and see what we are catching.
Tight Lines
Captain David
954-761-8045