August Is Heating Up
Posted on: August 12, 2016
The sportfishing trips have been the highlight this week with lots and I mean lots of action on the small tuna and bonito.  And when these fish are thick, so are the kingfish and sharks.  We have been having doubles, triples and even quad bites where everyone is hooked up on both the shared and private sportfishing trips.
At night, on the drift boats, we have been seeing snapper in the chum really good.  The conditions have been great for drift fishing lately with calm seas and good current.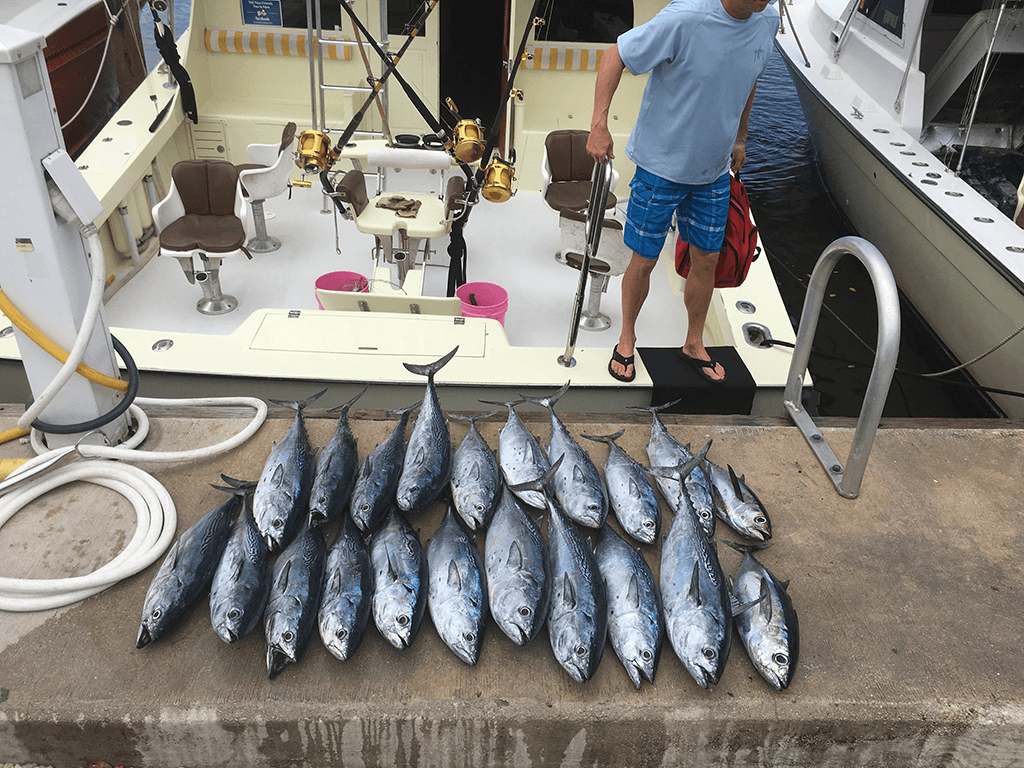 The fall migration of baitfish and big game fish is close. September 1st usually marks the beginning, however it can happen any day now and I feel it is closer this year than last year.  A storm just might get it going early.
During the fall we get an epic migration of baitfish that ride our beach with all sorts of game fish on their back.  We fish inshore and offshore daily to show our customers what some call the "greatest show on earth" also known as the fall mullet run.
Tarpon, snook, blacktip sharks and spinner sharks are the most dominate inshore and then offshore we get big kingfish, sailfish, mahi and snappers on the bottom baits.  It is just a great time to go fishing especially since the temps will start dropping a bit and it is a bit less humid.


We are still offering specials on Private and Shared Charters as well as the drift, so please inquire.  I look forward to fishing with you and I want to thank all our customers this past week for choosing Lady Pamela Sportfishing.
Tight Lines
Captain David