38 Pound Blackfin Tuna Caught!
Posted on: May 20, 2017
The blackfin tuna fishing has been absolutely red hot.  If you are a sushi lover, then this is your time of the year to get out with us and catch one of the best eating fish in South Florida.  Most of the tuna are big and over 25 pounds.  On a trip this past week, we hooked a real whopper.  The fish was screaming drag and I thought we may have had a yellowfin tuna on which get much bigger.
After great angling skills by our customer, we got the fish close and it turned out to be one the biggest blackfin tuna I have ever seen.  After a perfectly placed gaff shot to the head, we had this gorgeous fish in the boat.  Our mate bled the fish so the meat quality was absolutely delicious.  Back at the dock, we bagged the fish and our customer went home with extremely high quality tuna for him and his family.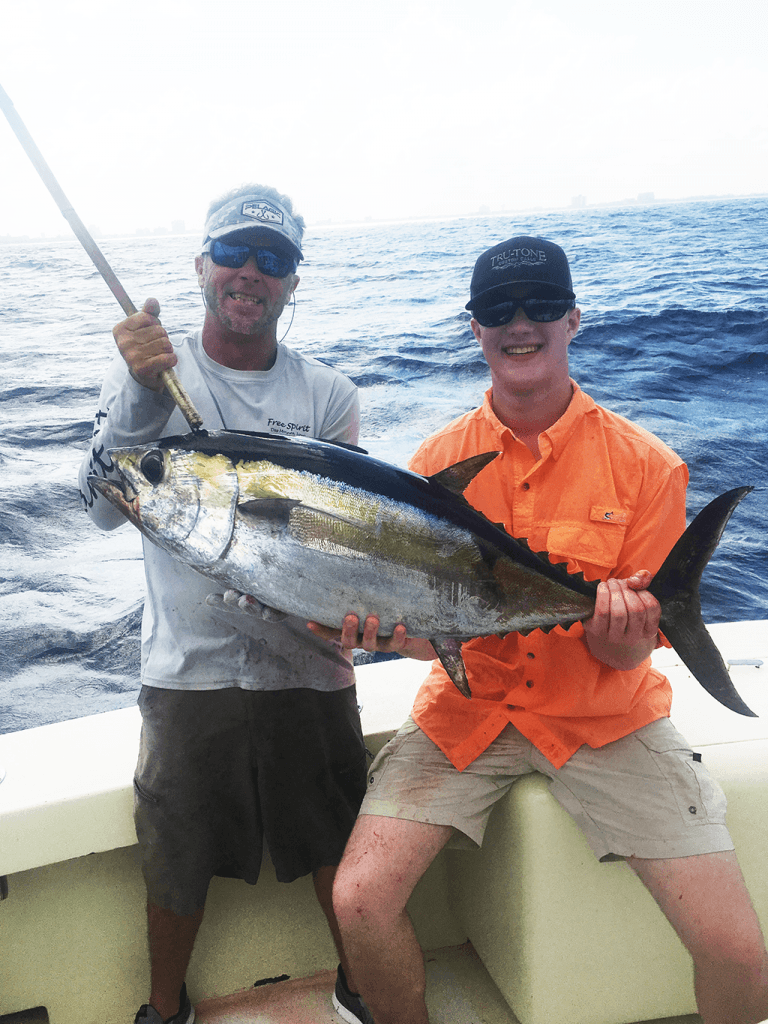 We have also been seeing a large number of mahi and sailfish this past week.  The mahi have all been gaffers from about 8 pounds to 30 pounds.  The days we have wind and current, the sailfish have been finding the kite bites almost instantly.
Please check out my video fishing report for the full report and subscribe to our Youtube Channel.
Tight Lines,
Captain David