2015 Mullet Run Live Update
Posted on: October 7, 2015
The PODS are here! Our evening charters starting at 5pm have been seeing some awesome action right from our dock. First the finger mullet showed up over the last couple weeks and we have been catching tarpon from 20 to 60lbs on their backs. By matching the hatch and using a small circle hook along with a light fluorocarbon leader, our hook up ratio has been great.  Most of the time we let the rod holder set the hook.
Here is an awesome picture of a tarpon going air born on a giant pod of mullet.  This was right off our beach.  When we find big pods like this, the action is incredible and some of the most amazing sights to see as a fisherman.  If you are in town now, you are lucky to be here during this time.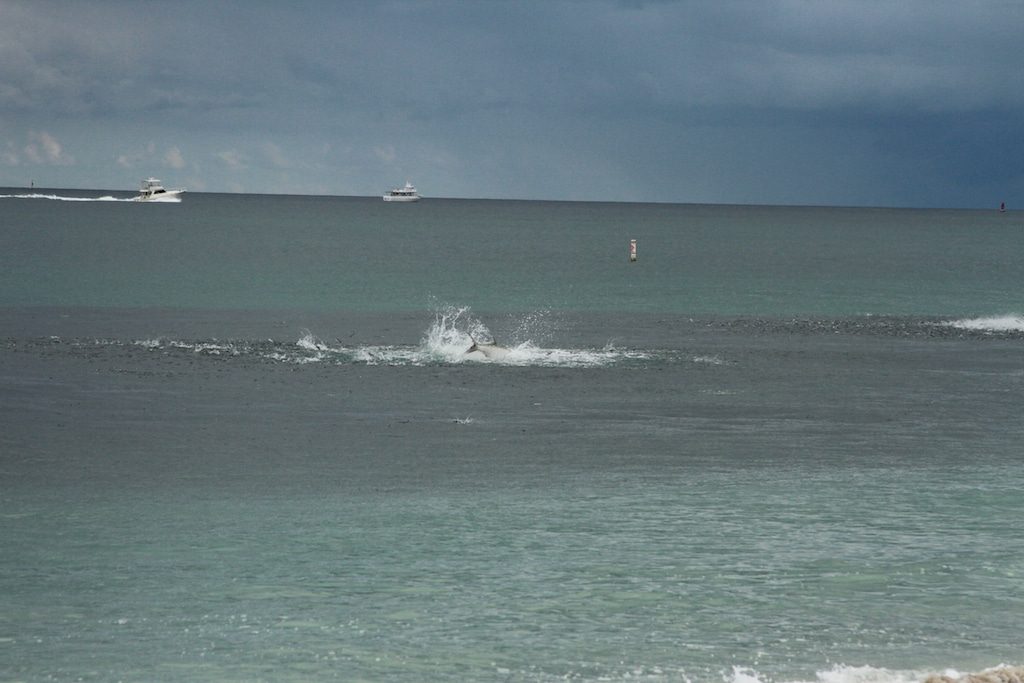 As of Monday, the bigger baits have showed up and so have the predators including tarpon to 180lbs, snook up to 35lbs, blacktip sharks, spinner sharks, and tons of bluefish.
This bait migration only happens once per year and usually for just a few weeks. We have a few dates available and will be running multiple boats to ensure all our clients get a chance to see this "National Geographic" movement through our inland waters.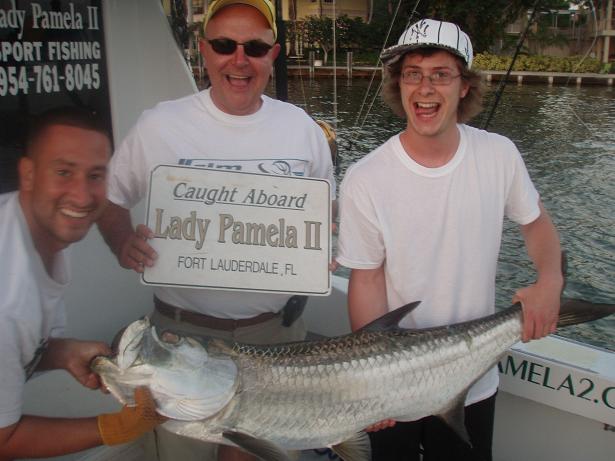 If you are prone to getting Sea Sick than this charter is for you as we stay in the calm intercostal and inshore waters where there is no rocking on the boat. The sunset is gorgeous over Fort lauderdale and the ambiance is unforgettable.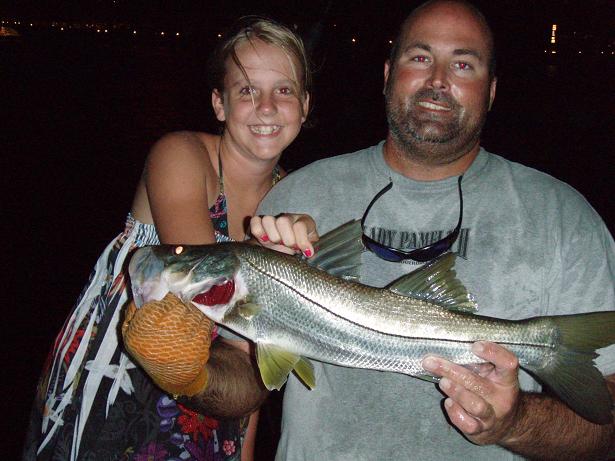 Allow us to put you on your first tarpon or snook and maybe your triple digit fish of a lifetime.
Tightlines,
Captain David